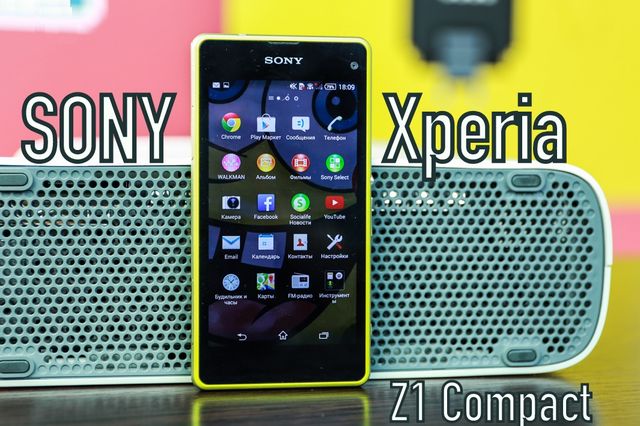 How little joys of life in the current process. Everything has become boring and monotonous, and if they happen glimpses, their lights go out at the first acquaintance. Take at least Nokia X. With a design rarely friendly, and if the device looks attractive, it is likely on the Windows Phone. I always liked the design of Sony, but something about it was not so. Now I know – it was extended in the case of Z1 and obscenely stretched in the case of Z1 Ultra . Sony Xperia Z1 Compact – it's the best device of all that I've seen lately. There was no need to invent anything, just make a smaller smartphone. The case of the HTC One mini was different, there device and so and so looked fine immediately design sparkle with new colors, and it felt at first acquaintance.
Design and Ergonomics Sony Xperia Z1 Compact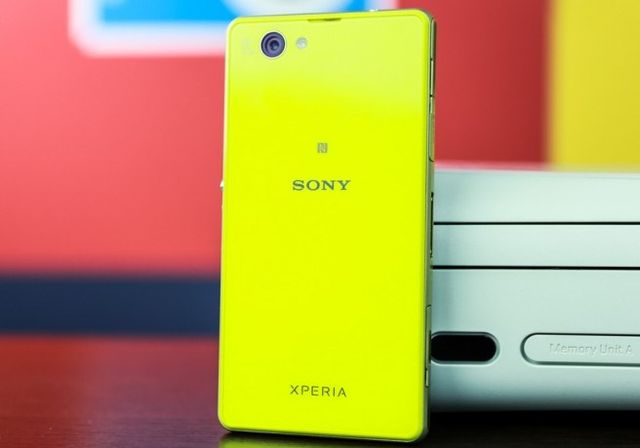 Changes in appearance, compared to the older model , almost none. The only difference – all slots are moved to the left side. Slot for a SIM card, which used to be right now at the bottom left, otherwise there is no difference. At least on the surface, but slightly different body materials. In its home market Z1 Compact sold with the same glass cover, but for the rest of the world has become a plastic cover. Nothing in this terrible not see and tactile differences are not noticeable, but that's scratched much faster. At the same time, dust and lint is not attracted to it, unlike glass. I can only guess that the test sample did journalists to me, but to me he was a completely scratched cover. If the design, I was delighted, it does not mean that questions remained to ergonomics. Take at least move the buttons – they tight, and the second position the camera button is so deep that you have to literally climb a finger into the body. Such shortcomings I gladly sleep on dust and moisture protection. Volume rocker is unusually low, but can live with it.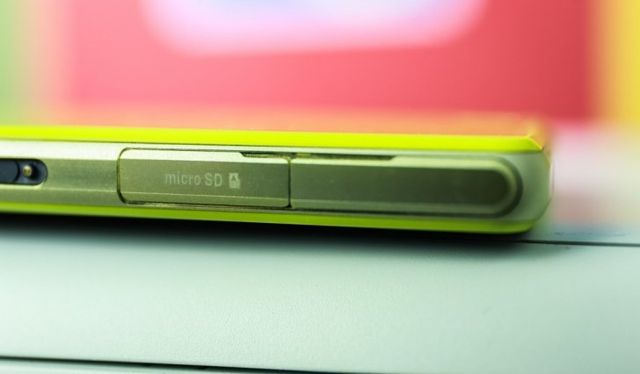 At the top is not covered headset jack – it's nice that now learned how to make these connectors dust and Vlagozashchitnoe without plugs. That was more fun to pull them all the time! Right all function keys lock button, volume control and camera. About them I mentioned above, no complaints only key to the lock.
Left all slots for plugs: for SIM-and MicroSD-card; and jack MicroUSB, by the way, there is support for OTG, as in most vehicles Sony. Also, there is dvuhpinovy ​​connector for branded accessories that you will likely never come in handy. Bottom – cute slot grille and strap. Speaker sounds the same as it looks – well. However, it happens that at higher frequencies it grates on the ear, but in general it can be written more in the pros.
Sony Xperia Z1 Compact – connector for micro SD Sony Xperia Z1 Compact – lateral face Sony Xperia Z1 Compact
Behind, on the plastic cover, 20.7 megapixel camera, flash, and under the lid – NFC-chip, as we are told by the logo.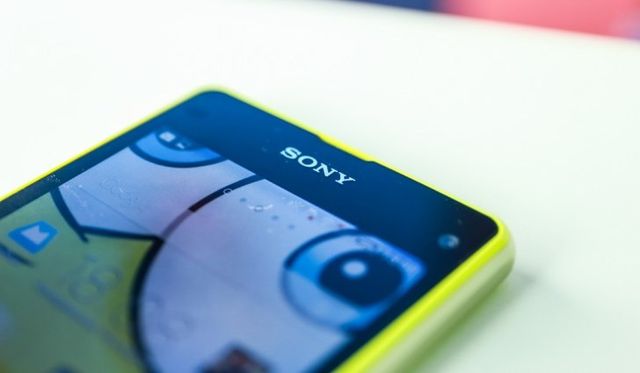 Front earpiece hidden under charging status indicator next – Front 2 megapixel camera and sensors, and below – 4.3-inch display, under which there are three touch control keys. An interesting feature of the front panel is that it is covered by the factory film, the Sony logo applied to the film, so if you lose the film, the logo will go along with it. To the front of the dust and lint still stick.
Conclusion on design and ergonomics as simple – smartphone looks very cool, and all the ergonomic shortcomings with joy can "dump" the protective properties. By the way, protected smartphone standard IP58, which means that he "suffers" the dust, but it is not necessary to be zealous, and as moisture resistance, it can be kept under fresh water to a depth of half a meter less than half an hour.
Display Sony Xperia Z1 Compact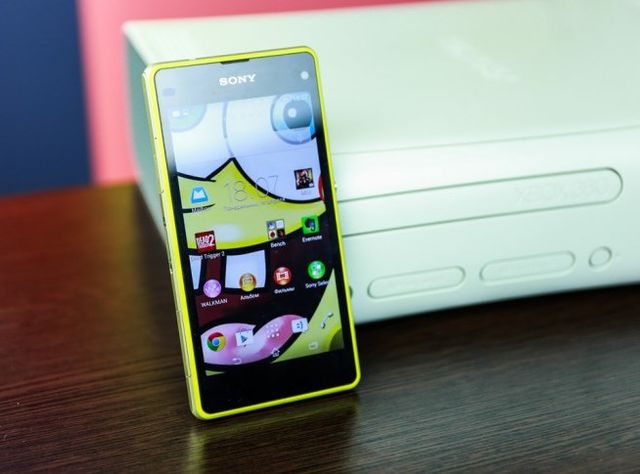 The device is equipped with a 4.3-inch display, made ​​by technology IPS, which is not a priori for Sony, for example, the older models used TFT-matrix. Device resolution – 1280 x 720 pixels (342 ppi). Immediately say, that this display can be operated with gloves and wet hands (these options can be enabled in the menu). Factory film on the front panel and easily scratched. As for the pictures, it turns pink slightly angles and dark colors noticeably prevails blue, but the display is still quite bright and juicy, and the overall impression is good. A dissonance may occur when watching movies, in all other cases, the contrast is striking, but you get used to it quickly. Your maximum brightness – high. For fans of "perversions" manufacturer has provided the setting RGB, there is speculation that it can be used to achieve the desired result, but you have to be delayed grandmaster. Well, will not go away "branded" the problem with thin fonts – sometimes, to read them is just not possible.
Camera Sony Xperia Z1 Compact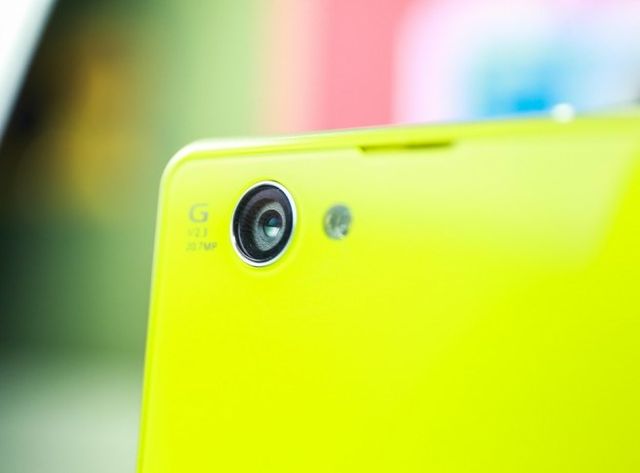 Sony Xperia Z1 Compact camera phone can be called, as it is installed 20.7 MP camera sensor Exmor RS of the family with a focal length of 27 mm and aperture f/2.0, but the appearance of the device is not affected – nothing sticks out, not sticking out. The camera looks aesthetically and not provocatively. Auto shooting mode I loved, but removes at a maximum resolution of 3264 x 2448 pixels. In this mode, the camera quickly rearranged depending on the lighting and distance to the subject. Major modes (such as macro, for example) are included automatically, which is convenient. There is also a manual setting of the shooting, in which you can customize everything you want. There is mode and HDR, it is inconvenient simply because long switch. And its implementation I did not like. Maximum resolution pictures in manual mode – 5248 x 3936 pixels. Image stabilization is here, but it is not an optical and digital.
Feature called AR effect – is, in fact, the function of augmented reality, when shooting you can select one of the presets, for example, "jungle", and around the subject formed thickets with dinosaurs. Usually on such things, I would not pay attention, but I liked the pleasant realization, in the company of a couple of times you can play around with such stuff. Info-eye function is inherently analog of Google Goggles, only then when you hover over an object, not after shooting may fluoresce more information. Timeshift burst function does a quick series of images (61 frames in two seconds), after which you can choose the best, but you can leave it. There is also an application Social Live, which allows to stream video directly to Facebook, with comments left you will see on the screen of a smartphone during the broadcast. Needless to say, this will require a high quality connection to the Internet. To the existing set modes can be added, and others from the store Sony Select. Front camera – 2 MP. Both shoot video in FullHD, and quality and I really liked the stabilization of one of the best ones I've seen. This camera I gladly put 8 out of 10, though the noise in the images and appears periodically. Sony Xperia Z1 Compact – App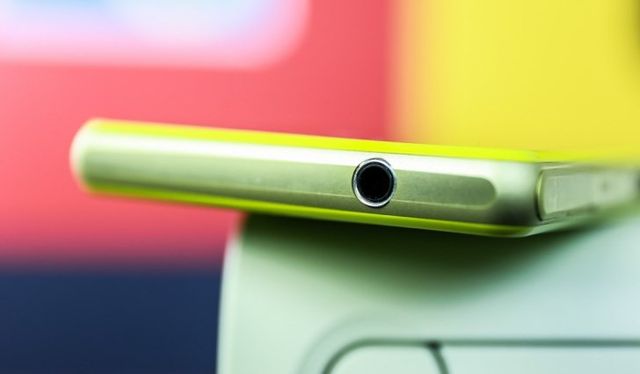 Specifications and Software Sony Xperia Z1 Compact
Smartphone got all the same technical characteristics as the older model : Qualcomm Snapdragon processor 800 running at 2.2 GHz, Adreno 330 graphics, 2GB of RAM and 16 GB of storage, MicroSD card support up to 64GB, support for LTE. To expand the memory capabilities can also use USB OTG, using a stick of Kingston , for example. The device is installed dual-band Wi-Fi module (2.4 and 5 GHz), is also present interface NFC. Inter alia, to date, the device runs on the latest version of Android – 4.4.2. with original shell from Sony, only slightly changes the appearance of the system. Everything works as expected it quickly enough power for all occasions and all games show the maximum schedule. The apparatus was heated only slightly below long tests the Sony logo on the back cover. Battery "thin" to 2300 mAh, but the screen and its resolution is decreased, so that battery life is virtually no effect. At full load the smartphone lives up to late evening, and FullHD-capable video twist to six hours at full brightness. The battery life can be increased if we use power-saving mode Stamina.
Dimensions: 127 x 65 x 10 mm.
Weight: 137 g
Operating System: Android 4.4.2 KitKat.
Processor: Quad, Qualcomm Snapdragon 800 (MSM8974), 2,2 GHz.
Graphics: Adreno 330.
Display: IPS, 4,3", 1280 × 720 pixels, 342 ppi.
Memory: 16 GB expandable flash (Micro SD up to 64 GB).
RAM: 2 GB.
Camera: Basic – 20.7 MP, video recording 1080 p, front – 2 MP.
Wireless Technology: Wi-Fi, Bluetooth 4,0, NFC.
Interface connectors: 3.5mm headphone jack, MicroUSB (c support OTG).
Battery: Li-lon battery 2300 mAh.
Output Sony Xperia Z1 Compact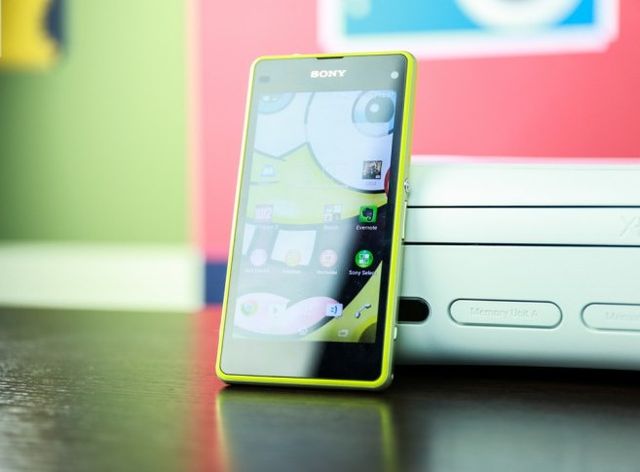 The device turned out very worthy. Great size, design, display, camera, iron, dust and moisture protection. In general, it can be considered a full-fledged flagship, despite the console Compact. There are obvious advantages over the " older "version, such as working with wet hands or gloves, the best display. At the same time the back cover is no longer glass (I do not upset it somehow, thanks for that we can say the overall experience of the device). In addition to classic black and white, model is available in a bright yellow (as in the pictures) and pink colors. I was pleased with the yellow and would not change it to any other, and the variety of colors can also be attributed to the pros. This smart phone is definitely the best in the segment of devices up to 4.3 inches, but because it is not inferior to the flagship.
Read another very interesting article about alternative energy of the Sun, water and air.