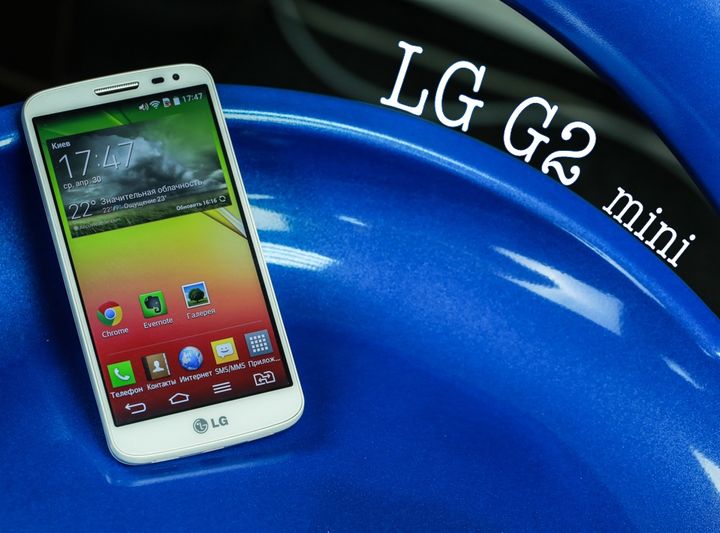 Dimensions devices in recent years have grown strongly, and now even devices with 4.7-inch display is called «mini». But it turns out, there are still people who do not want a "shovel". Another discovery is that not all like you, my little geek, and not everyone needs the latest processor from Qualcomm and 100,500 GB of RAM. Unlike Sony Xperia Z1 Compact , with whom I met recently, LG G2 mini – not the flagship, but the budget is not. This is a good mid-end smartphone with a favorite with many buttons on the back cover and double-click the type of chips to unlock.
Appearance and ergonomics LG G2 mini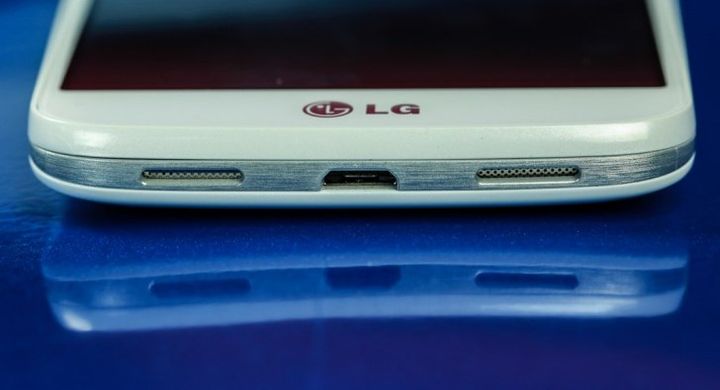 Body made ​​entirely of plastic and more like smartphones series L (and more specifically – L90), than its progenitor G2 . From here there were last characteristic thin frame around the display (albeit in L90 they are as thin) and the controls on the back cover. The main difference from L90 – this is perhaps the absence of a sub-screen softkeys. Opinions about the design I got ambiguous: it is like there is nothing repulsive and attractive but not much. Buy G2 mini – it's like buying a car gray – practical, but no chance to stand out. From what really liked – the lower bound on which the well very nicely decorated Elementary microphone, speaker and jack MicroUSB.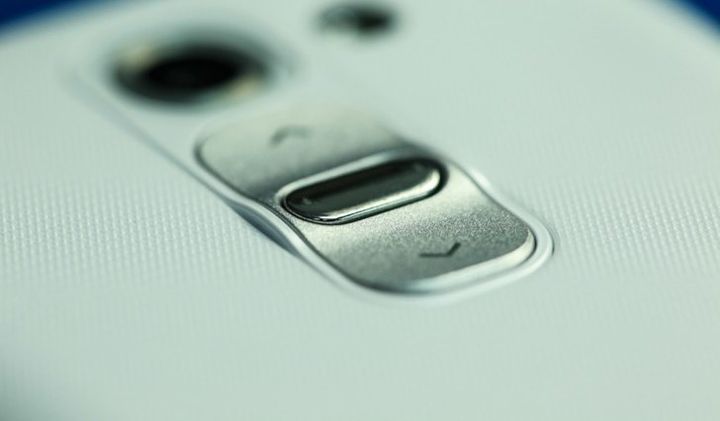 The back cover is now stylish and joking aside, reminds me of a case for glasses my grandmother at least tactile. Outwardly it is unremarkable surface on which to put a solid block box camera, lock button and volume control, a bit further is the flash. The keys are slightly raised above the cover that allows you to find them "blindly". Crisp tactile feedback, especially in the lock button. Under the hood – two slots for MicroSim-card and MicroSD, but the vast majority takes place on the 2440 mAh battery. Not even sure what the solution is better gloss in LG G2, but what is more practical – definitely.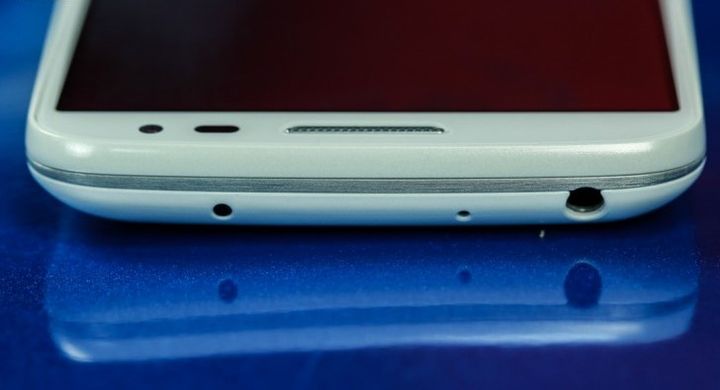 Top – infrared, which helps control home appliances (not only the production of LG), an additional microphone for noise reduction and headset jack. Side faces remained empty.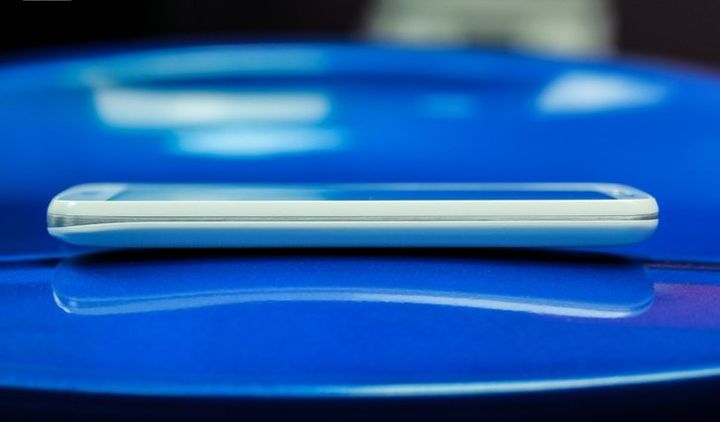 On the front part – the earpiece, proximity sensor and front camera of 1.3 MP, lower – 4.7-inch display, and beneath it – campaign logo. With such a diagonal – and mini? I do not know, I bought a Nexus 4 with a similar diagonal and found it great.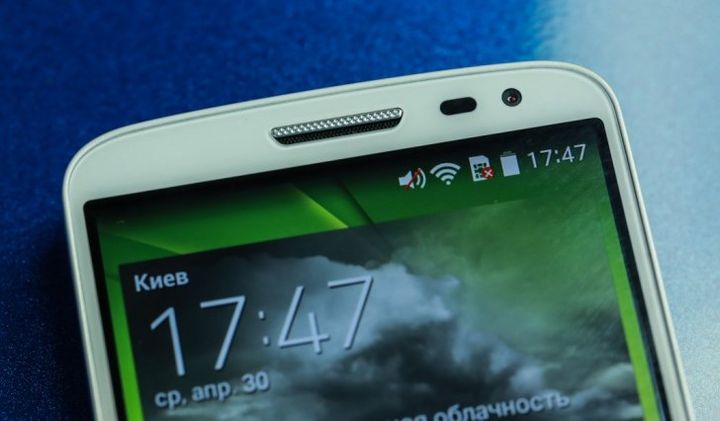 Design made as simple and ergonomic, closing his eyes at those who would like to stand out from the crowd. Talking about it and the colors that are available for the device: black and white. We must pay tribute, despite the folding design no backlash was observed.
Display LG G2 mini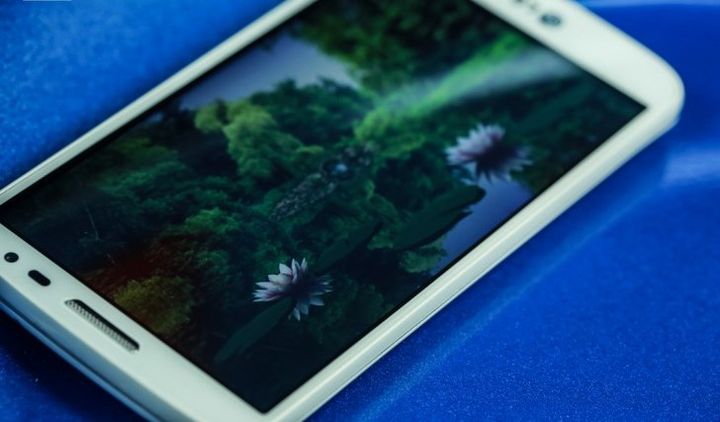 As I mentioned, the display at the G2 mini much more than his "classmates". Perhaps this is more a plus, though the unit to interclass struggle. But the solution for 4.7-inch diagonal prohibitively small – 960 x 540 pixels (243 pixels per inch). Matrix is ​​the technology IPS, and that's what protected display manufacturer concealed. Scratch is not much, but there is no oleophobic coating. The air layer also absent, which is good for the overall experience. Maximum brightness enough, though I will not say that the work of the sun will be comfortable. Image is slightly warmer usual, but nothing critical. Due to lack of light sensor to adjust the brightness of the display can only be done manually.
Camera LG G2 mini
LG G2 mini is equipped with two camera modules. Front – 1.3 MP. It is worth noting a chip for selfie in low light conditions, when the main part of the screen is filled with bright white backgrounds, and the viewfinder is significantly reduced. The main camera has received on 8 MP sensor. It is worth praise, as it at a good level for the budget unit. Suffers a little white balance, but not critical. Great focusing speed and shooting, good sharpness. The problem is still there, but mostly only in low light. Optical stabilization is absent, but there is digital, and it handles well (for example shooting video can be seen below). In the camera application of the chips left some older model "live effect" and manual focus. Autofocus does not work well in the video. Well implemented HDR-mode and, unlike LG L90 , it's here. Volume buttons can act as the camera buttons.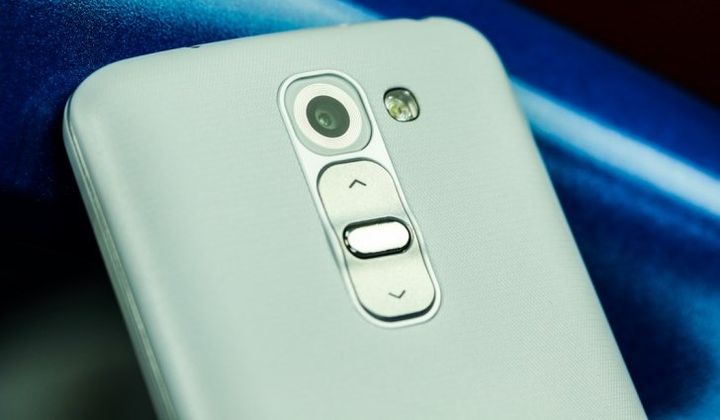 Specifications and Software LG G2 mini
The smartphone is powered by a quad-core Qualcomm Snapdragon 400 (MSM8226) at 1.2 GHz, for the graphics chip Adreno 305 is responsible. As for memory, there is 1 GB of RAM and 8 GB of storage that can be expanded card MicroSD (up to 32GB) . In the sale were several versions of the smartphone: one on the same chip, but with support for LTE – MSM8926, and the second – on the Nvidia Tegra 4i 1,7 GHz (also with support for LTE, for the Latin American market). Performance enough for all that power to show this display: if you want to play Dead Trigger 2 at maximum settings, everything will run smoothly, but grain is such that want to make graphics easier. Similar to LG G2 mini results in synthetic tests routinely comes and LG L90 , and they only slightly inferior to my Nexus 4. No comments on using your smartphone I have. Use fresh operating system Android 4.4.2 with original shell OptimusUI.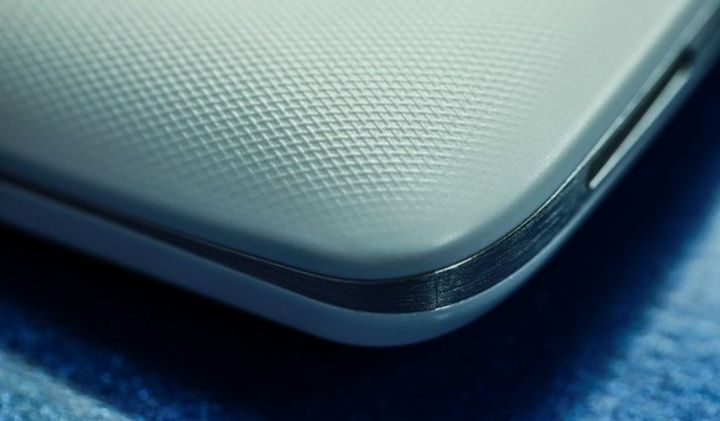 Do not forget, that will not go away from proprietary fishechkami G2 – KnockOn (better known as "tuk-tuk") – activation and backlight off two "tapami" on the screen. In the mini-version also added KnockCode – setting a password lock screen using the knocks on the display. It is noteworthy that for each SIM-card provides its own antenna, and thus can simultaneously use two SIM cards (unlike dvuhsimochny version LG L90). Battery in a smartphone – 2440 mAh, which in this case is enough for 10 hours of viewing HD-video, and AnTuTu Tester solid smartphone scored 717 points. I think that for $ 275 LG G2 mini – is a good option.
Dimensions: 129,6 x 66 x 9,99 mm.
Weight: 121 g
Operating System: Android 4.4.2 KitKat.
Processor: Quad, Qualcomm Snapdragon 400 (MSM8226), 1,2 GHz.
Graphics: Adreno 305.
Display: IPS, 4,7 ", 960 x 540, 234 ppi.
Memory: 8GB Flash + MicroSD (up to 32GB).
RAM: 1 GB.
Camera: 8 MP, video recording in FullHD, 1.3 MP front.
Wireless Technology: Wi-Fi, Bluetooth 4.0.
Interface connectors: 3.5mm headphone jack, MicroUSB.
Battery: Li-Ion battery 2440 mAh.
Output LG G2 mini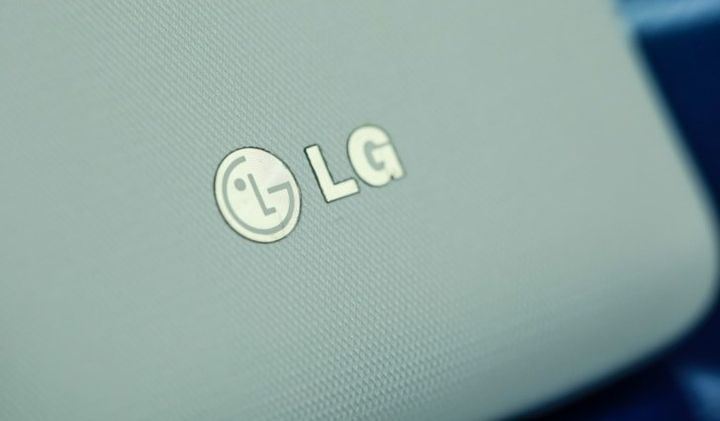 Ambiguous. This is exactly the word that describes the device. It's kind of like not powerful enough to be called G2, but too big to be called mini. Company LG "stepped on the road" with a smartphone that acts in several "weight" categories. Controversial decision, but I would rather call it LG GL, so combine low quality line L and "eyecatcher" line G. However, for such high-profile names smartphone lacks equally steep screaming design. Despite title, the apparatus has been fit. His purchase – a good chance to try the charm of controls G2 for those who could not afford it before.
Read another very interesting article about alternative energy of the Sun, water and air.