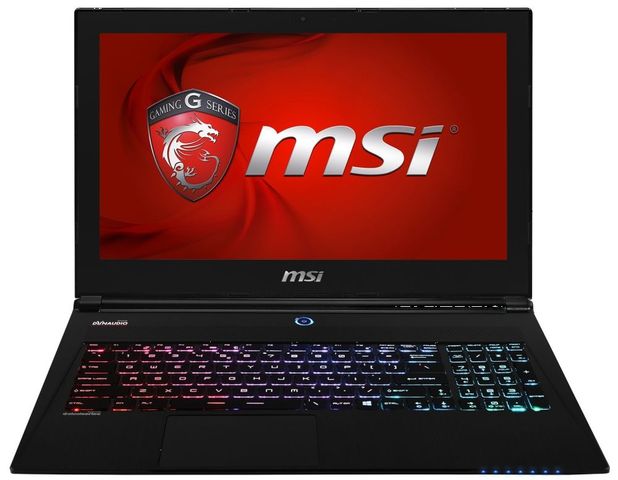 MSI GS60 Ghost – a new gaming computer, which recently appeared on the market of laptops. This device is primarily significant in that it does not take up much space, as do most gaming laptops. MSI engineers also within this unit offer a pretty productive stuffing and proprietary layout, comfortable for the players. The price of this device is quite adequate, which makes it interesting for a wide range of users. Let's take a closer look at this model.
Design MSI GS60 Ghost
MSI GS60 Ghost looks pretty stylish and expensive. As with previous models, the design style can be traced GS60 Ghost of MSI. Computer case has a rectangular shape, and the lid of the laptop is made in the oblique lines, giving the computer a modern look. He did not look like a device from the line Alienware, which is characteristic of futuristic design. MSI company can put a plus is only for the fact that she was not spying works competitors and goes his own way.
The computer cover is made of brushed aluminum black. This makes it look attractive and expensive. The only practical drawback is that too fine grinding to collect fingerprints. But this, however, is just details. Exterior of the laptop does not have any extra parts: in addition to the inscriptions MSI, a logo in the form of a dragon and stylish grilles cooling system is nothing more.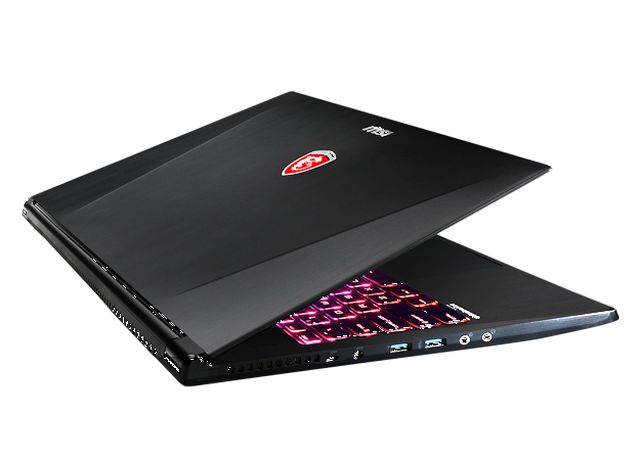 Interior PC is as expensive. Operating panel also made of brushed aluminum, and the display locks on two small loops, which manifest themselves in practice with high reliability. Large part of the keyboard panel is occupied, so the sides of the field are virtually absent. Quality materials and good build here: operation panel does not bend, and no gaps and fragility.
Input Devices MSI GS60 Ghost
MSI GS60 Ghost has two classical input devices: keyboard and touchpad. Keyboard MSI GS60 Ghost has a fairly large size and deep speed, which work with the text files is extremely convenient. Traditionally, the key Win moved to the right side, so that on random departures from the game associated with the push of a button, you can forget said. In addition to this keyboard has a numeric keypad and bright backlight allows you to work in a darkened room. Lights may be operated manually created, which is always a lot of fun to owners of such devices.
Fortunately, MSI has refused to use the physical buttons of the touchpad, which made the old-fashioned look of your device. Instead, it used a modern klikpad that does not make noise when pressed and has plenty of room to maneuver. The touchpad is very quick to respond to touch. She knows modern multi-touch gestures, and also has a fairly high sensitivity. However, many players will still use a computer mouse.
Screen MSI GS60 Ghost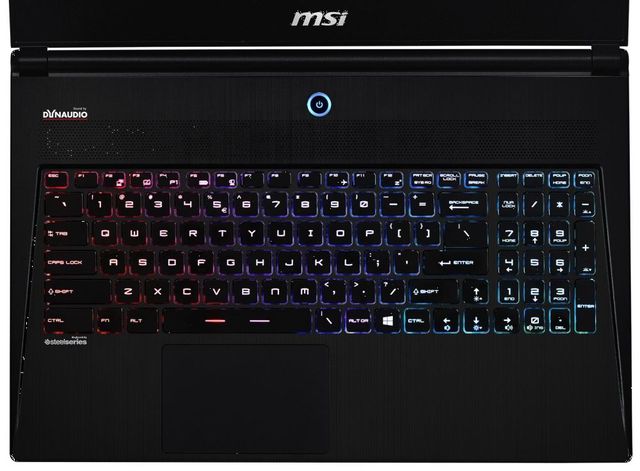 MSI GS60 Ghost is equipped with 15.6-inch display, whose resolution is 1920×1080 pixels. By the standards of the laptop such permission is a decent, middle peasants, allowing as do everyday tasks like reading and surfing the Web, or to work in special applications designed for editing images and video editing.
Each display has a matte anti-glare coating that allows you to work outdoors on a sunny day. In addition, the device has a fairly high level of brightness. Also here pleases juicy picture and highly detailed images. Because of this you will be able to delve into more detail small parts of the film or game.
Performance MSI GS60 Ghost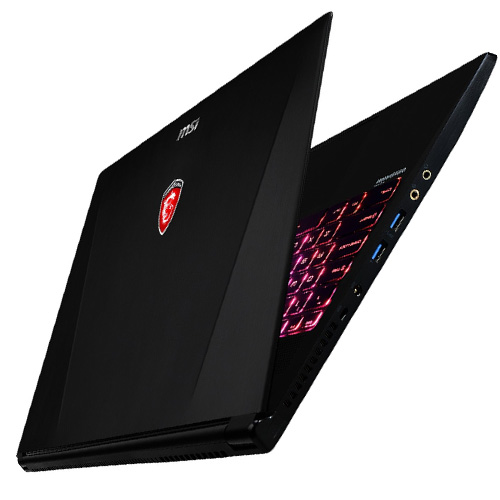 Now let's talk about the most important. Here the manufacturer has not cheated their offspring. On board, MSI GS60 Ghost is a powerful 4-core processor Intel Core i7-4700HQ clocked at 2.4 GHz, 16 GB of RAM, hard disk, which amounts to 1 TB and a discrete graphics card Nvidia GeForce GTX 860M with 2GB of internal memory. Besides MSI GS60 Ghost equipped with the optional SSD drive, 128GB. This allows for 11 seconds of booting Windows 8.1, but also accelerates the performance of many system processes.
This level of performance is perfect to perform many complex tasks, such as launching the modern video games and work in demanding applications.
Interfaces MSI GS60 Ghost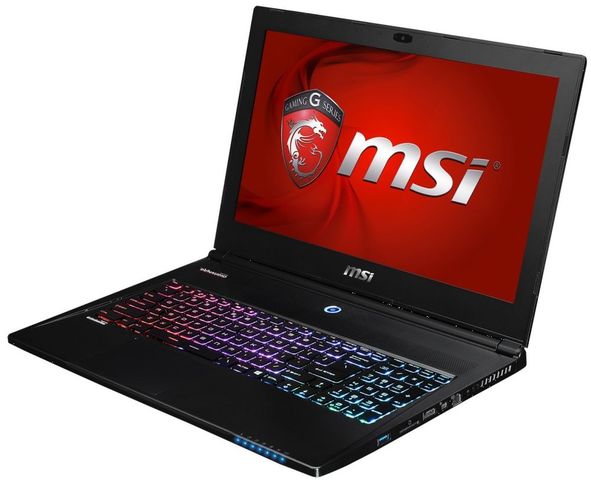 A set of interfaces in MSI GS60 Ghost is quite rich, which is quite unusual for a gaming computer. On the right side of the device are video connectors mini-DisplayPort, port USB 3.0, card reader that recognizes 3 types of cards and a connector for Ethernet cable. The left side on the connector itself has two USB 3.0, two 3.5 mm headphone and microphone jacks, network adapter connector and a slot for a security lock.
Output MSI GS60 Ghost
MSI GS60 Ghost has a very reasonable price and relatively high performance. It is perfect for both experienced gamers and ordinary users who need high power devices. In addition, this laptop has a modern design, which is always a nice addition to the filling device.
Read another very interesting article about alternative energy of the Sun, water and air.