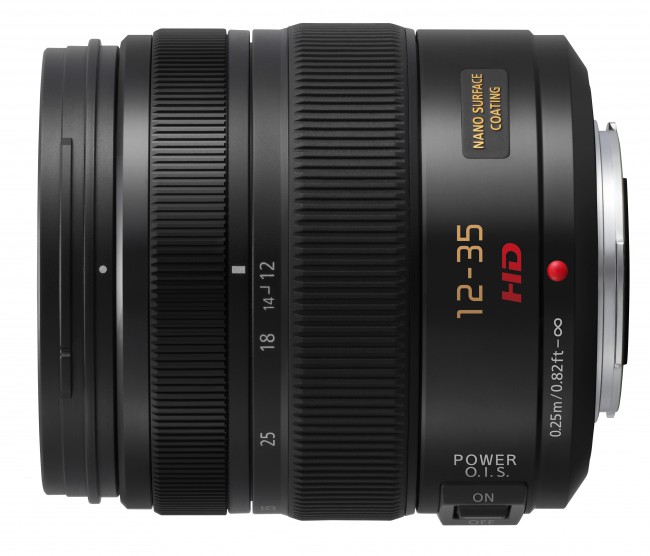 Micro Four Thirds (MFT) – the most dynamic that has captured a significant share of the market mirrorless system cameras. Until recently, it was positioned as a solution for photo enthusiasts and novice photographers, but Panasonic has decided not to limit the scope of cameras MFT, and began offering the optics for the professional segment.
So today we'll talk about the Lumix X 12-35mm f/2.8 ASPH Power OIS – the first high-speed zoom lens for MFT standard with high luminosity. Its focal length varies between 24-70 mm. the equivalent of a 35mm camera. At the same F2.8 aperture ratio is maintained across the zoom range.
The workmanship can be called great, Panasonic uses only high quality materials. The metal lens mount is very strong, and a special ring to prevent the ingress of water and dust chamber.
The design of new items includes 14 lenses in 9 groups combined. Lens UED (Ultra Extra-Low Dispersion) minimizes chromatic aberration and lens UHR (Ultra High Reflective) is responsible for the consistent quality at the edges of the image. Aperture comprises seven petals that at small apertures form a circular hole. In front of the lens with the nano-coating is applied very low refractive index, it reduces the likelihood of glare in the entire range of visible light (380-780 nm).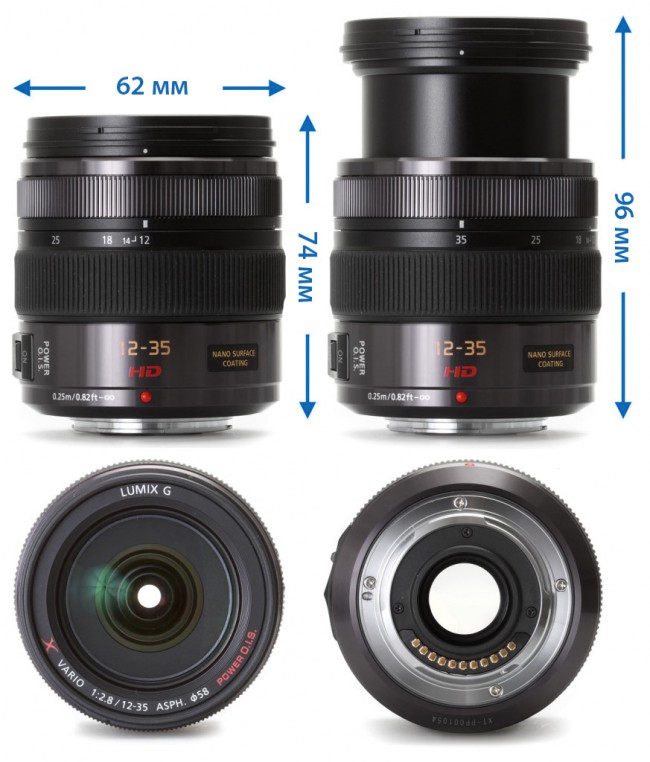 The length of the lens is 74 mm, and weight – 305 Of course, by the standards of other members of the family of Micro Four Thirds Panasonic's new rather big in size. But if we compare the Lumix X 12-35mm f/2.8 ASPH Power OIS with similar objectives to the characteristics of other systems, the size of their background lens for Lumix will be very modest.
Built-in Optical Image Stabilizer POWER OIS compensates not only fast motion of small amplitude, but the slow movements of large amplitude, which makes taking pictures in low light conditions much easier.
High throughput combined with the ability to blur the background nicely through the diaphragm with seven petals and a wide range of focal lengths make the lens suitable for shooting different subjects, from landscape to portrait. Use the Lumix X 12-35mm f/2.8 ASPH Power OIS – a pleasure: the zoom ring moves very smoothly, without jerks and backlash throughout the zoom range of the lens. AF operates nearly noiseless stepper motor. And all this in a small and lightweight package. After all, a compact efficiency – one of the strengths of all the representatives of Micro Four Thirds.
Read another very interesting article about alternative energy of the Sun, water and air.