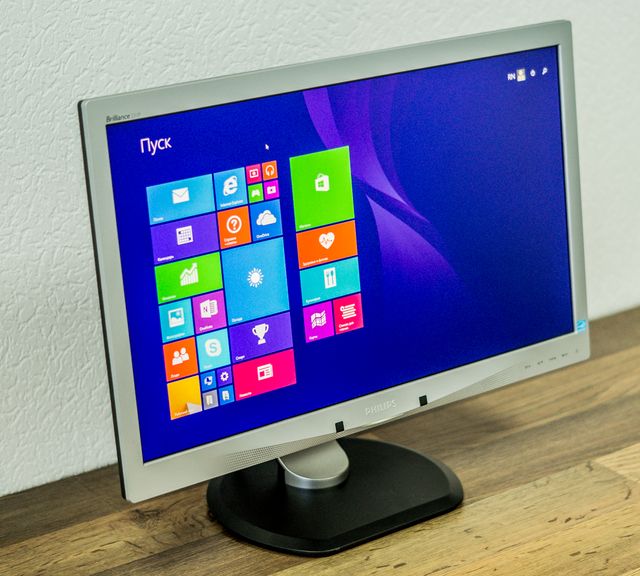 Good day, dear reader! Recently, our office brought widescreen Philips 231P. This is another one of the representatives of the line Brilliance for Philips. I hasten to say that the market this monitor, you will not find, except on request, but there is a similar model – Philps Brilliance 231P4QPYKES. Differences are: the color of the stand, different matrices and location indicator ErgoSensor.
Appearance and equipment Philips 231P
I would like to start by saying that when we brought this unit, I thought it was a microwave and not the monitor. Box in which the monitor is shipped – awesome.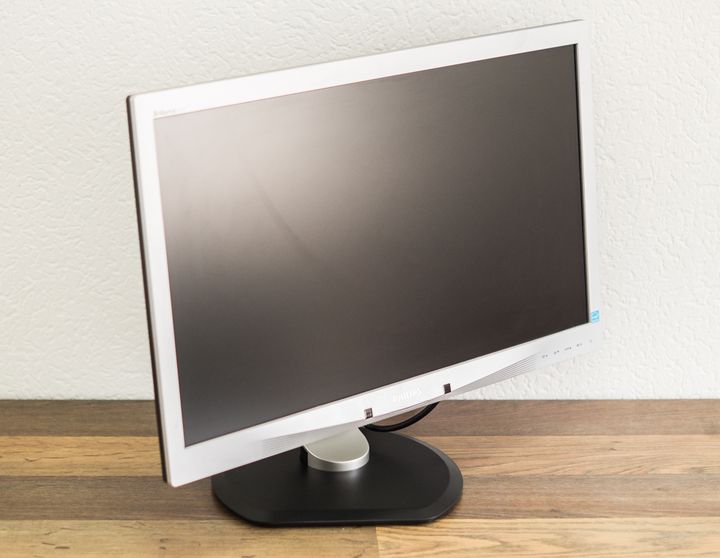 And all because the monitor stand is very large and requires much more space than for example, monitors LG. But let's not get hung up on this part. It is better to look at what we have in store for the company Philips.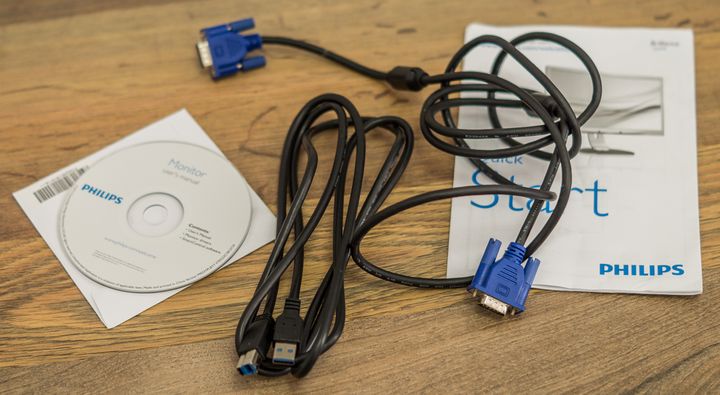 The scope of the monitor are:
Stand together with fastening;
power supply;
VGA-cable;
Cable for USB-hub;
CD with software;
instructions.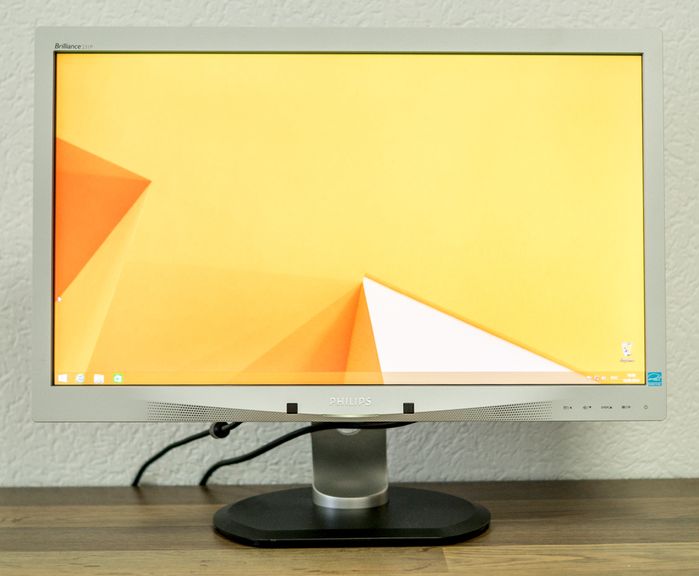 Philips Brilliance 231P – monitor that the company is positioned as a practical and multifunctional office device. Catches the eye are two factors associated with its design – height adjustment of the monitor and change the position from landscape to portrait orientation.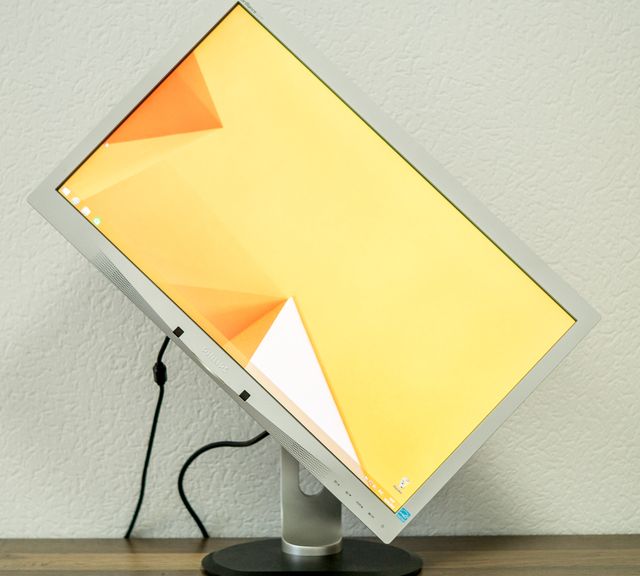 This functionality helps you to comfortably adjust the position of the monitor based on your preferences. Plus, portrait orientation is much more comfortable to work with text documents or writing software code, as well as the orientation of the monitor, this option is useful when reading large amounts of text on various websites and scrolling web pages.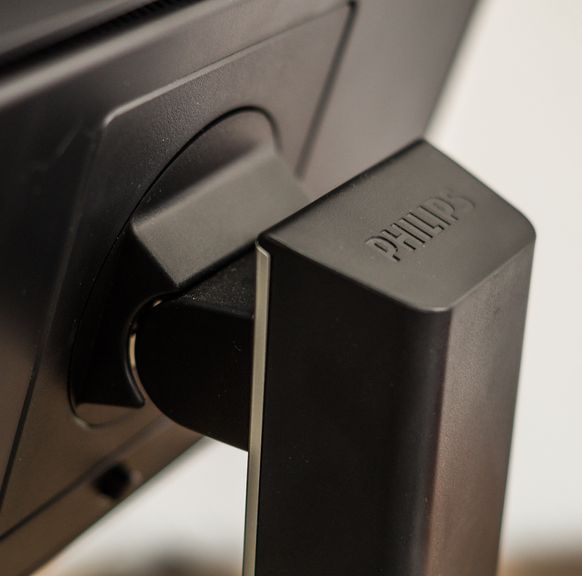 It should be noted that the parameters of the monitor allow you to work comfortably with two windows open on one desktop. Floor display – matte, so you do not need to worry about glare or reflections on the screen.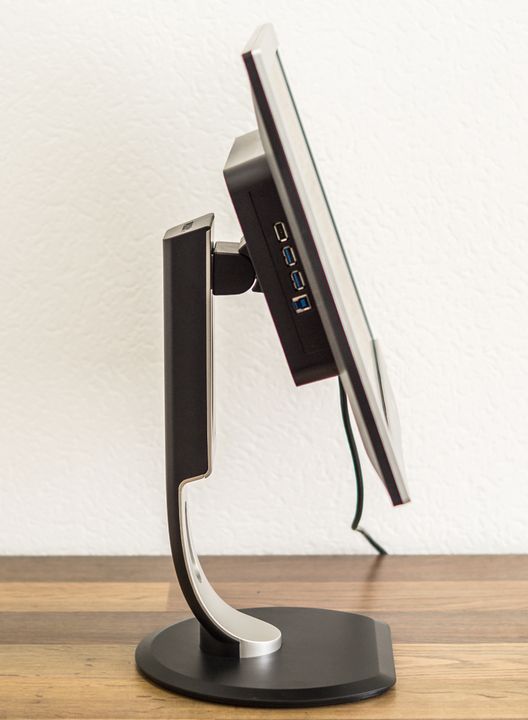 Configuring and Managing the monitor is performed using the touch panel. The response is good enough.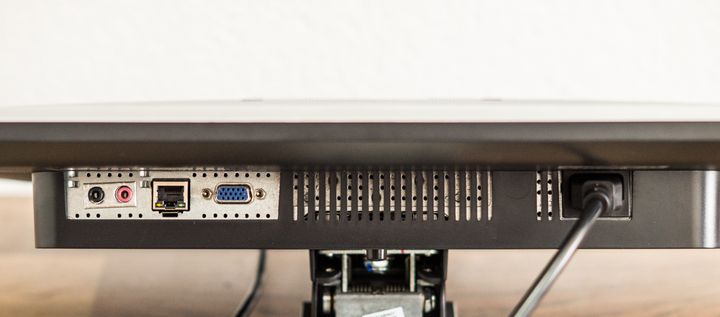 On the back of the monitor can detect a set of connectors:
USB 2.0 – 1x;
USB 3.0 – 2x;
connector cable for USB-hub;
Ethernet – port;
connector for VGA;
a headphone jack;
3.5mm port to connect the speakers;
mic.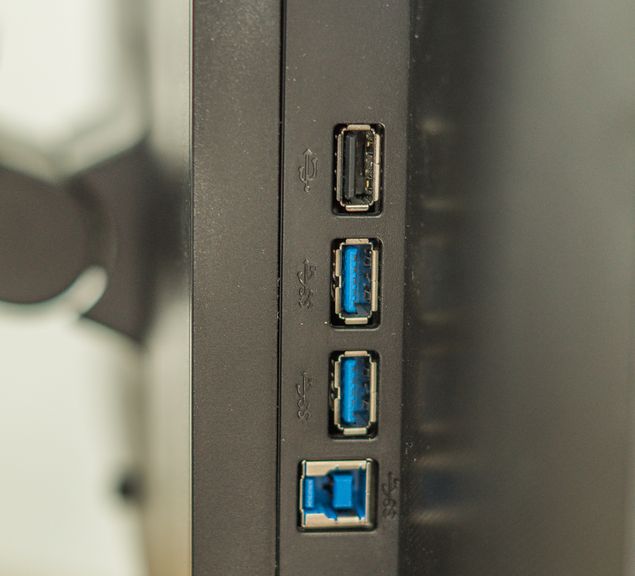 I would like to comment on one position. Ethernet – port, after connecting the power cable to it, creates a kind of router and transmits the signal to the internet via USB.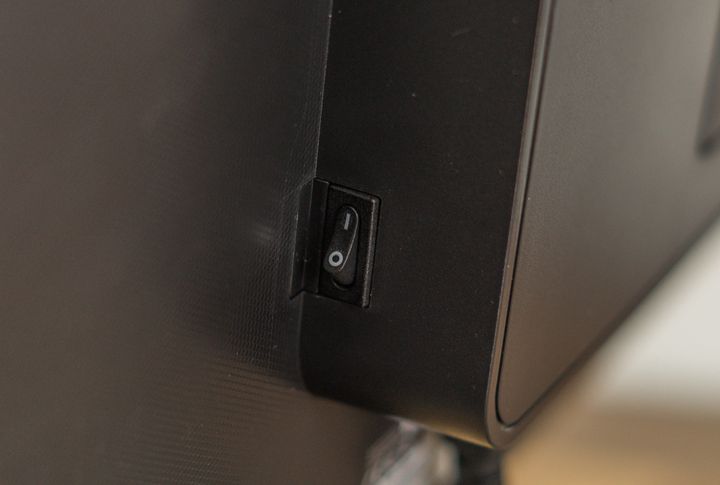 This is a useful item, if you are using a monitor with the unit that does not have this port. Also, it is worth noting that for listening to music on a monitor via a 3-watt speakers, you'll need to double-sided 3.5mm jack. This is the only way to use the column due to the absence in the monitor HDMI – the port.
Philips Brilliance 231P functionality and experience of its use
Let's start with the display, it is equipped with 23-inch matrix TN + Film, which is quite out of date compared to IPS. Viewing angle of 170 degrees horizontally and 160 degrees vertically. The maximum resolution is 1920 × 1080 pixels with an aspect ratio of 16: 9. At large viewing angles and color fading starts inverting the image.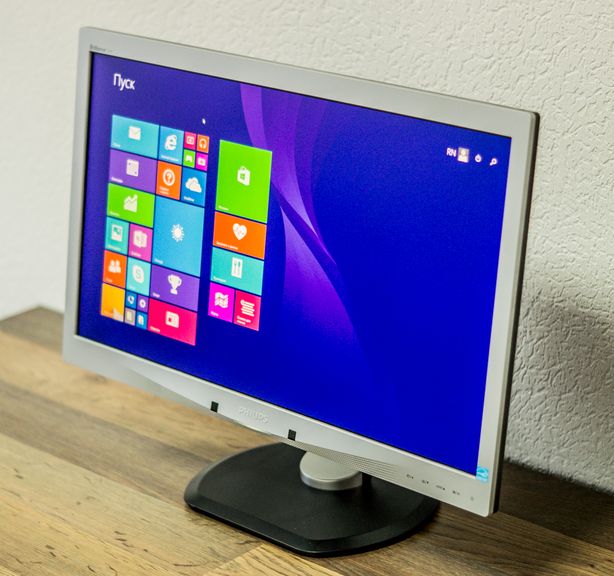 As I mentioned earlier, Philips is positioning this monitor, as a universal solution for the office. Since it is hard to disagree. The monitor is not bulky, has an excellent universal stand, the possibility of using it not only as a USB hub, as well as the Internet and the transmitter. To all this we add the presence of 3-watt speakers. And all of this leads me to one single question: "How could forget about HDMI-port?".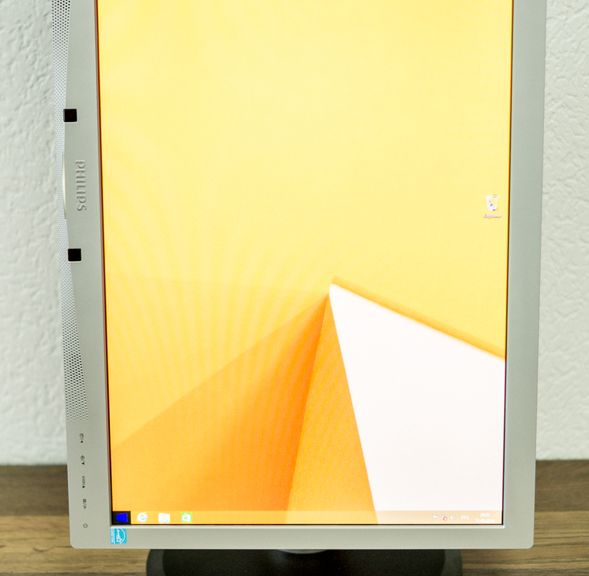 The lack of HDMI-port monitor today practically does not occur, since 2012 so accurately. And it is this factor greatly curtail positive emotions buy this monitor. Perhaps this is due to the fact that inside the monitor is an old matrix. Maybe it's because the developers did not originally supposed to do the port.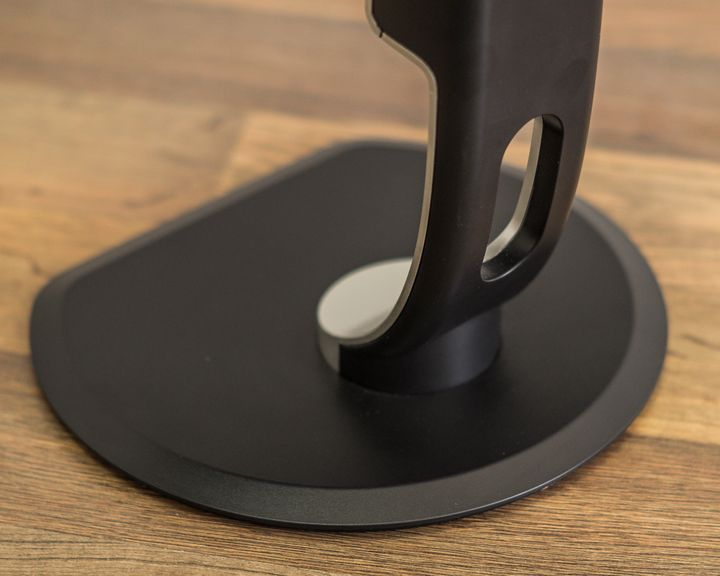 But it looks very silly – to stuff the device as a wide variety of ports, and forget about one of the main. Because of this, you'll be sure to connect the speakers need a two-way adapter. Also, you can not connect it to any device that does not have VGA-port, so netbooks and tablets, and smartphones, we can say "goodbye".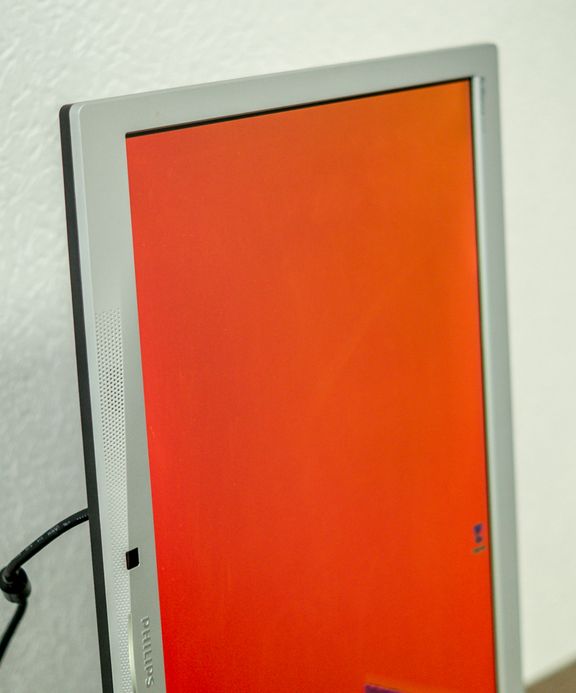 An interesting feature of this monitor is the technology ErgoSensor – this position indicators that tell the user how to sit at the computer, as well as in the absence of you in the workplace puts the monitor into standby mode. Worth noting is Philips' drive towards sustainability and energy saving when using products. Monitor made including both standards – Environment: MPR-II, TCO 5.2; Plug & Play: DDC / CI; Energy Saving: Energy Star 5.0.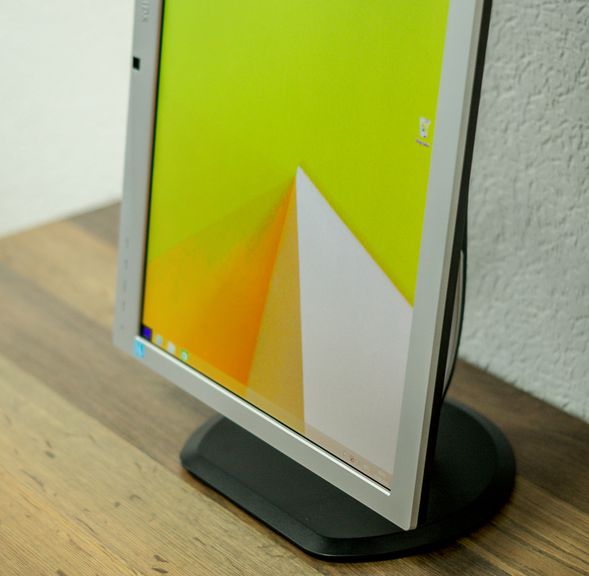 Monitor's setup menu is fairly simple and straightforward. Present layout in Russian. Frankly, in fact the entire internal capacity of this unit has been opened for me when I talked about the ports.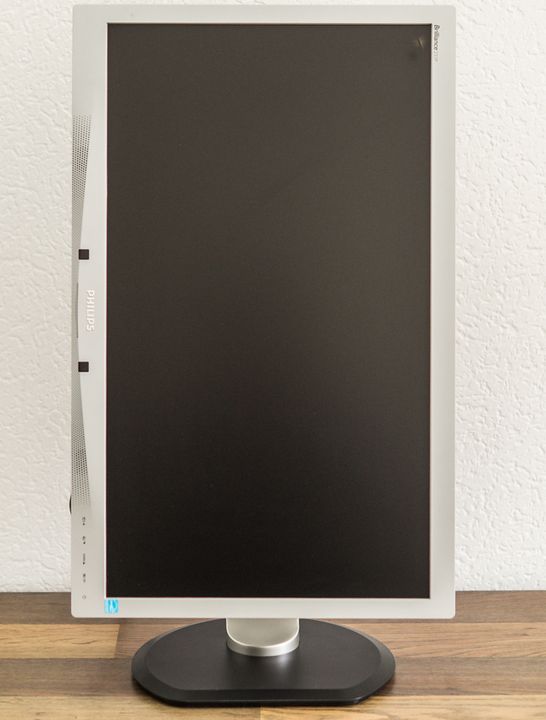 If we compare it with the LG 29UM65-P , which I described earlier, then this monitor is no read-only mode, no technology 4-Screen Split, which has helped to share the workspace more efficiently, but they can hardly be compared, as competitors, because the difference in the price of these devices is very high.
Conclusions Philips Brilliance 231P
To summarize the review, we can safely say that the widescreen Philips Brilliance 231P – it is comfortable, practical and multi-functional device, which is made for office use. This widescreen monitor is good enough for home use. After all, he is perfect for entertaining. You'll be happy to see the movie, even if you have no home speakers or headphones, and technology ErgoSensor will guide you and your children how to use the computer.
Pros:
Price;
USB-hub 4-port;
built-in ethernet-port;
matte screen;
universal stand.
Cons:
TN + Film matrix;
one VGA input;
lack of HDMI-input.
Read another very interesting article about alternative energy of the Sun, water and air.