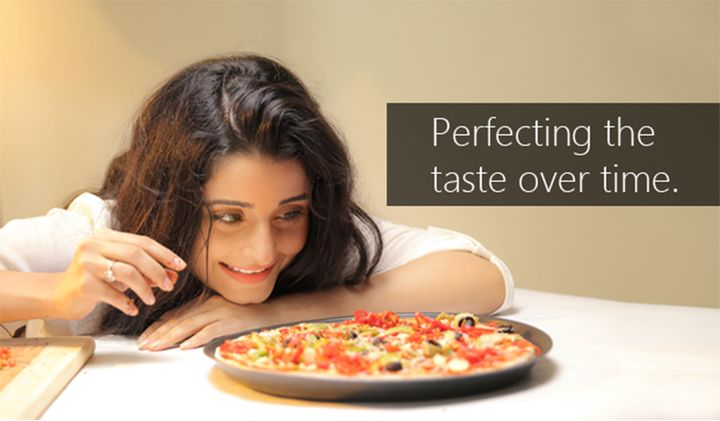 Excuse me, my friends, but all the equipment around the cluttered brains. And if I told you yesterday about the pan completely unacceptable gadget geek community spaces, now just a couple of words about the microwave. She's smart, oh, how she's smart. It will be friends with your smartphone and even tracker or clever clock. Tell you what to eat to lose weight, and even show you how to do it. MAID – really smart microwave.
Project MAID (Make All Incredible Dishes) from SectorQube too striations on Kikstarter. Developers have already collected two times more than were going, and they still have time to gather some more. Judging by the description, the machine will do everything to fry, boil, braise, reheat, defrost, steamed and grilled. In short, as multipara + grill. In her memory will be kept all the recipes in the world with the ability to connect to the Internet. She has display a text recipe video cooking process, or to share their recipes. Webcams she will not, but that is another question. Application for microwave included. All recipes Sherami, Like and every way.
MAID – Sync the microwave tracker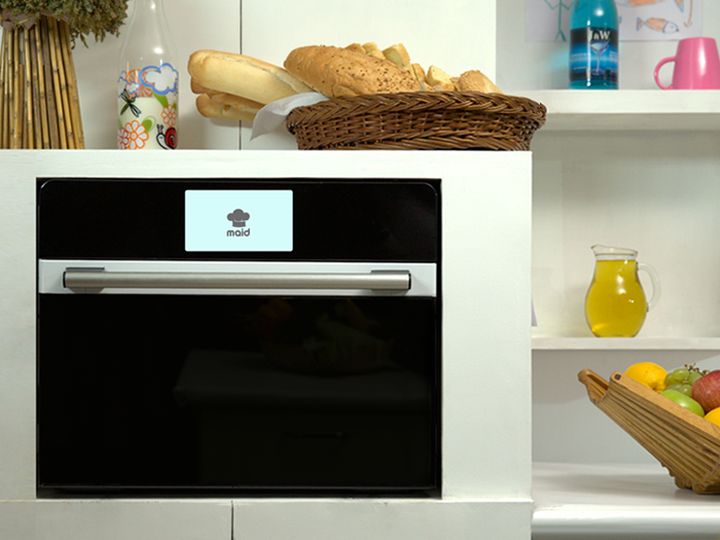 Developers specify that if the project will bring together more than $ 150,000, they provide an opportunity to order a special probe, which will synchronize the cooking process and to send notifications to the stages of cooking. But much cooler sounds promise give the possibility to select the microwave recipe based on specified products. And even more interesting – MAID can choose dishes based on the recommendations of your tracker or diet. Gathering information about your state of health, habits and schedule of the day, as well as the results of the activity, microwave will study the list of available products and select for you the dish. Vegetarians do not offer meat dieter – candy.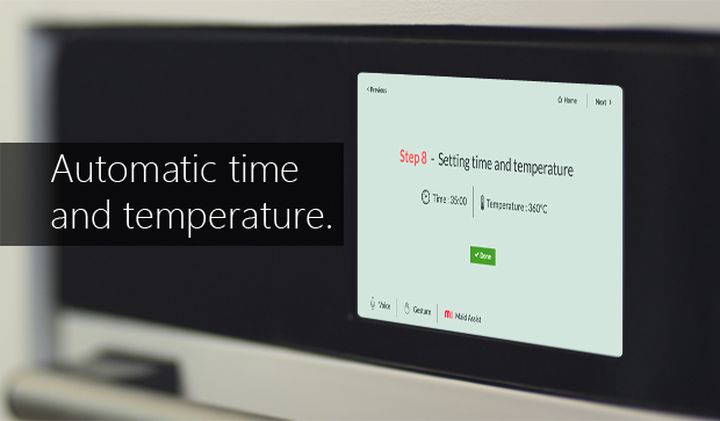 Unfortunately, the cook, as the previous smart appliances for the kitchen, MAID cannot. It will generate for you a list of ingredients for a particular dish or meal, based on the product and wash-cut and style your own will. It is exactly the same as the frying pan, will advise the temperature and cooking time. Will support the management of touch, voice and gestures. The first sample is expected in November 2015, the estimated cost – $ 500. More about the project can be found in the description on Kikstarter.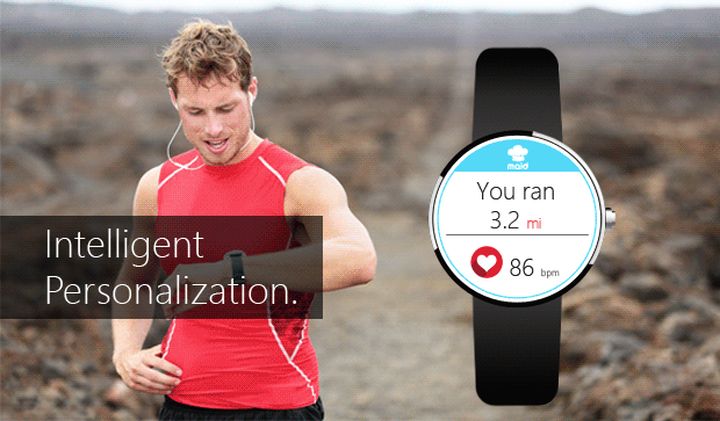 I strongly advise everyone to see the video MAID. Even if you do not like to cook, and even more so if you are not hungry. Cool.
Read another very interesting article about alternative energy of the Sun, water and air.