At CES 2016 were introduced some accessories for the owners of 12-inch MacBook. Acer and Griffin released two devices, which solve the problem of one USB Type-C port on Apple laptop. Interesting products at CES 2016 for the MacBook are connector Griffin BreakSafe for charging and monitor Acer H7 Series.
Acer H7 Series monitor
Let's take a closer look at the world's first monitor with support for USB-C interface from the company Acer.  You can connect monitor Acer to 12-inch MacBook without the use of an adapter HDMI. In addition, the laptop charges when connected to a monitor that will be an additional advantage for choosing a product from Acer.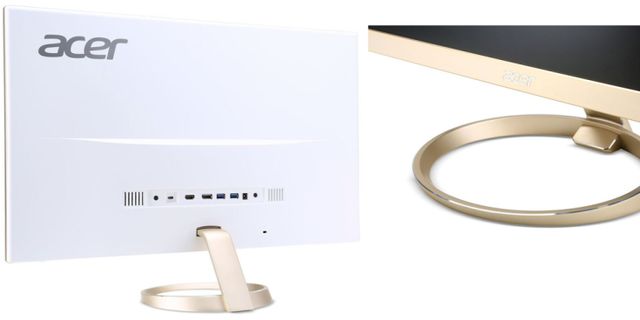 New series of frameless monitors consist of two models with a diagonal 25- and 27-inches. Both monitors have resolution of 2560×1440 pixels (WQHD) and provide sRGB color gamut of 100%. Also, the monitor has ports HDMI 2.0 and DisplayPort. It should be noted that Acer monitors are available in a golden color that is great for gold version of MacBook with a screen of 12-inches. We already know that H7 Series goes on sale in February for about $499.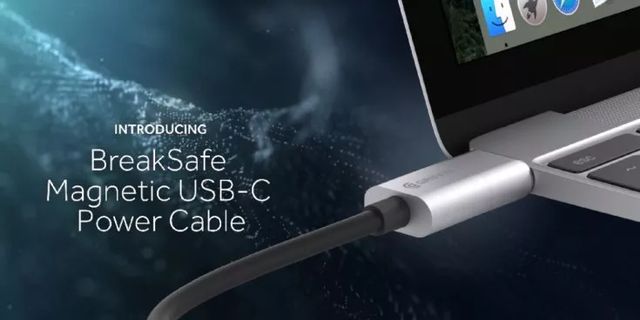 Griffin BreakSafe
The second product, which will be a great accessory for 12-inch MacBook is BreakSafe from the company Griffin. Connector works on the principle of magnetic connector MagSafe. As you know, 12-inch MacBook use one USB Type-C port. Apple decided to abandon the magnetic mount, which angered some potential buyers. BreakSafe solves this problem. The accessory consists of two parts: a small USB Type-C connector with magnet and cable for charging. When you use the connector, charging takes place without any additional action by the user. Also BreakSafe reduces the risk of falling computer with strong jerks wires, because magnets easy disconnected.
Read another very interesting article about alternative energy of the Sun, water and air.