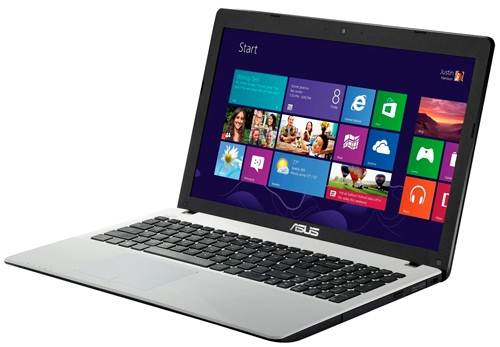 Among ASUS X Series notebooks can be identified with the universal, which are suitable for home use or office. Often it cost devices that are chosen by many users, not only because of the price, but because of good functionality and reliability. Is not a secret and that such notebooks are perfect for office workers and those who are often on the move.
We have repeatedly described the laptops belonging to this series. Among them were compact ASUS X501A, X301, X201E and X102BA, practical – ASUS X75VD and ASUS X550LA, a multimedia oriented – ASUS X750JB. While his model literally every manufacturer tries to equip modern filling. The hero of this review – ASUS X552EA, submitted last year, fits perfectly into this company, offering good performance at a low cost. Let's see how interesting a laptop, what has raisins and whether it is suitable for ordinary users?
Design ASUS X552EA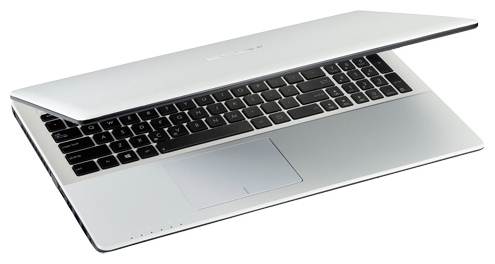 Dimensions ASUS X552EA – 380x251x25-up 34 mm. Such a body can not be considered too cumbersome, it is typical for a 15.6-inch device. Is that the thickness may seem big, but on the whole laptop does not take much space of your luggage. By weight and special claims should not be, it does not exceed 2.45 kg. For travel is not too much, especially if they are frequent.
Body material is plastic, having a silvery coloring. Laptop lid looks pretty easy, there is nothing other than a company logo ASUS. X552EA bottom holds also standard. It provided the battery compartment, the slider to eject it, vents for cooling, as well as a removable cover, which is hidden under the RAM and hard drive. With regard to the working area, there is a light background diluted black keyboard buttons. Furthermore, the side faces are dark enclosure. Perhaps from this design does not look too monotonous and mundane.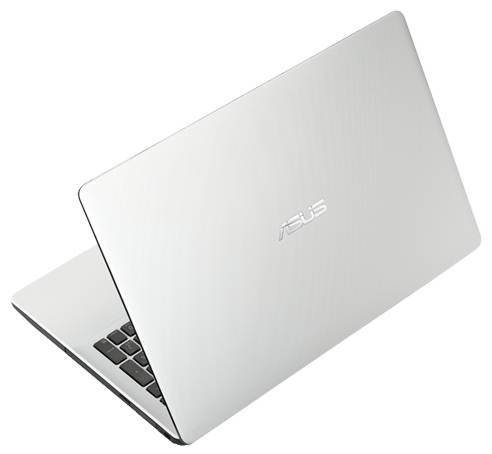 To build quality laptop no complaints, all more or less decently. In any case, the lid resists twisting hardly flex. Yes, and body parts fit quite well.
Display, audio, webcam ASUS X552EA
ASUS X552EA equipped with 15.6-inch display having a resolution of 1366×768 pixels and a 16:9 aspect ratio. The glossy surface of the screen is too reflective, to her, as to a lack of brightness will have to get used to, especially in natural light. In addition, the image is characterized by high precision, but in general it will be enough for daily tasks not related, for example, with a professional photo and video editing, or other similar programs. Incidentally, the color saturation in the display will help set up a proprietary technology ASUS Splendid. Certainly, on the touch screen here we are not talking, which is explained by budget this device.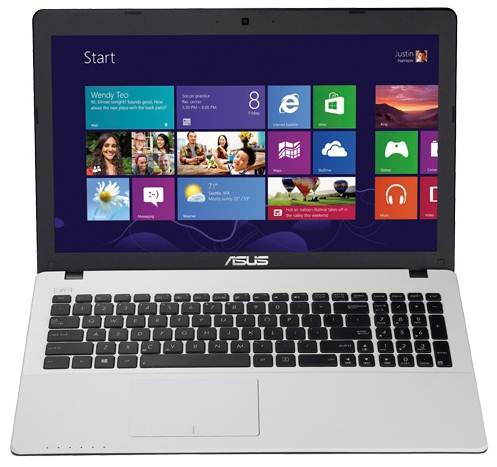 Range of sound in the laptop could be wide enough, if fully passed on bass. And they can only hear through the headphones. At the same time, we must pay tribute to the technology ASUS SonicMaster, through which the sound gets the required depth, and as the manufacturer says, "cleanness" and AudioWizard, using it can adjust the audio playback in five different modes. The interface of this application is fairly simple, so switch very easily and quickly. In general, X552EA can listen to music, watch movies, but it is better to do it using a headset connected.
1.3-megapixel camera will provide an opportunity to communicate via Skype with colleagues and friends. If necessary, it can take a picture or video, though not very good quality. Near webcams located indicator of its activity, and on the sides – two microphones.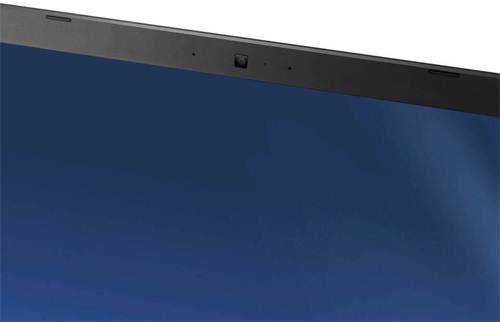 Keyboard and Touchpad ASUS X552EA
Anyone who by occupation often prints, appreciate the island keyboard in ASUS X552EA. The layout is standard, to quickly enter numbers there nampad, the distance between the buttons and their sizes are optimal.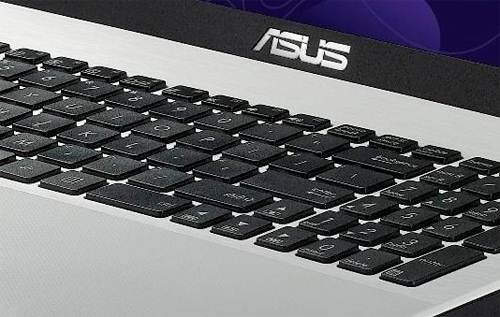 And will not have problems with marking, which is made sufficiently clear and does not strain your eyes. Of course, if she was neodnoobraznoy and varied in color, finding some function keys would be easier. All keys are located in the area of ​​the keyboard, except made outside the button on your notebook.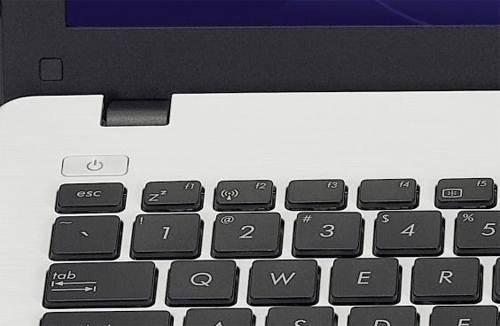 By pressing [Space] is located touchpad. Its surface is comfortable to operate not only because of its size but also because of the good sensitivity of the sensor. Touchpad supports a number of multi-touch gestures, including drag and drop, vertical and horizontal scrolling, rotating and zooming. Moreover, performed gestures for Windows 8, of course, if this OS will be installed on a laptop. For example, display panels miracle buttons or view open applications sliding your finger from the right edge of the touchpad to the center. With the Smart Gesture technology gestures will be recognized fairly quickly that will not slow down work.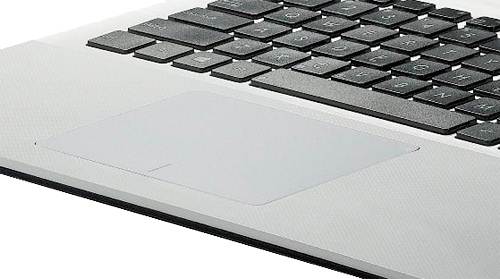 Performance ASUS X552EA
In ASUS X552EA (X552EA-SX008D) no pre-installed operating system, so that immediately start working on this laptop, you can not until you install a "seven" or "eight" at their own discretion.
Laptop is powered by a quad-core AMD A4-5000M, built on standards-28 nm technology. Operating frequency is 1.5 GHz processor, cache level 2 – 2 MB. Dignity A4-5000M is a low power, but the performance level is not too high, which, nevertheless, does not interfere with the chip to handle flawlessly simple and medium complexity calculations: office tasks, web surfing, socializing in Skype.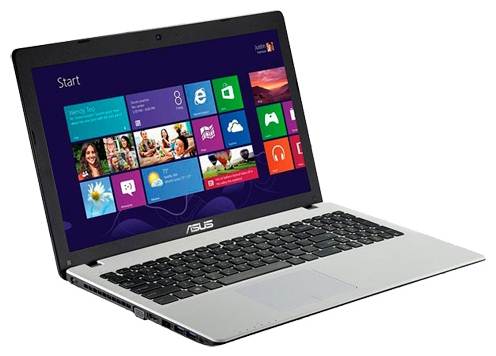 For graphics using the integrated graphics card AMD Radeon HD 8330 operating at 500 MHz and supports DirectX 11.1. It has its own memory, so use part of the RAM. HD Graphics 8330 coped well with video playback, support for two external displays and even with some modern, but not demanding toys. For example, FIFA 14, which will go on high settings with a resolution of 1366×768 pixels and a frequency of 45-46 frames per second. Or you can play StarCraft II: Heart of the Swarm on med-settings with 26-27 fps at native resolution also.
This equipment requires 4 GB of RAM standard DDR3L-1600 MHz, and 500 GB hard drive (5400 rev / min). It is important that the RAM soldered on the motherboard, but there is one empty slot, through which you can increase the storage capacity. As for storage, depending on the configuration, you can choose a larger HDD capacity, such as 750 GB or 1 TB 5400 rpm. Alternatively ASUS provides free use of cloud storage ASUS WebStorage.
Ports and Communications ASUS X552EA
Right in the laptop is the optical drive DVD-RW Super Multi DL, as well as a slot for a Kensington lock. On the opposite face you can see the connector for charging, digital interface HDMI, video output VGA. In addition, there are two standard USB 3.0, Gigabit Ethernet RJ-45 port, half hidden by the flap, and a combined audio jack. All of the remaining space occupied by the grille, which goes through the warm air.
Closer to the front end positioned LEDs Caps Lock, Num Lock, and the indication of a wireless network, the battery status and accessing the drive. In addition, there is an indicator that shows whether or not the device is enabled. In addition, there is a card reader that reads card formats SD / SDHC / SDXC.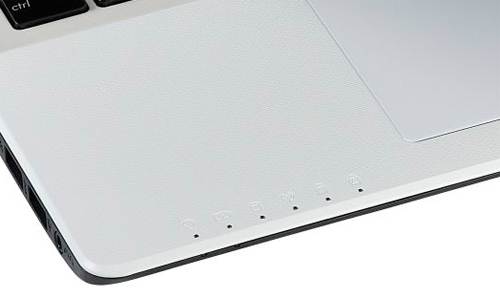 But the back panel of the case completely empty.

Wireless modules in this notebook – it Wi-Fi 802.11 b / g / n and Bluetooth version 4.0.
Battery ASUS X552EA
Autonomy notebook provides 4-cell battery with 2600 mAh. To charge it using the 65-watt power supply.
Battery life is extremely low – 4 hours in balanced mode. However, in sleep mode, the laptop can stay for about 14 days and quit after a couple of seconds with the help of technology Instant On.
Conclusion ASUS X552EA
Laptop  ASUS X552EA unattended many users, such as office workers, home users. Given the low cost of up to $ 450, this package can be considered and students. At the same time it is not a suitable option for gamers, as established in the laptop graphics AMD Radeon HD 8330 will draw mostly unpretentious toys. By the way, can buy ASUS X552EA and businessmen who do not have to work with large-scale complicated programs, but often can not do without a mission, in which the course can solve business issues while staying in touch. In general, from this laptop you will get good performance, which you more than enough for everyday tasks.
Read another very interesting article about alternative energy of the Sun, water and air.