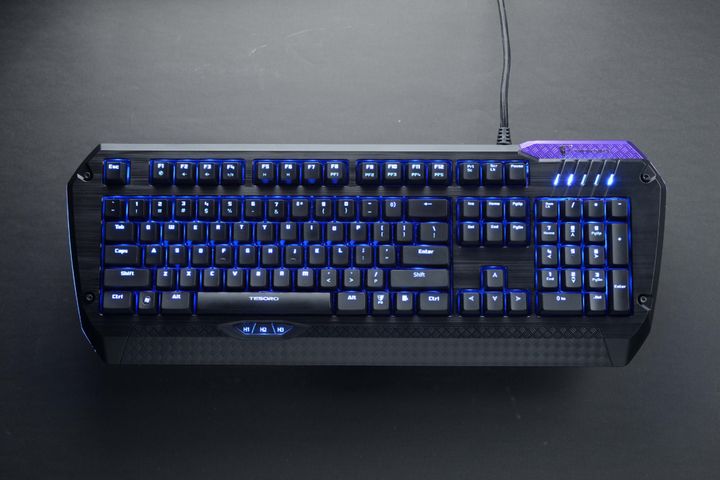 Tesoro Lobera Supreme causes geek delight at first sight. This full-size gaming keyboard with aggressive design and full-color backlight will decorate the table every gamer. How good it is, we shall understand below.
Appearance, packaging, kitting
Keyboard Tesoro Lobera Supreme comes in a big black box with a cutout in the form of a logo of the company. In Tesoro continue to exploit the medieval theme: on the box shows a sword "Wolfhound" St. Ferdinand, after which the device gets its name. The kit includes in addition to the keyboard instructions and additional USB-cable.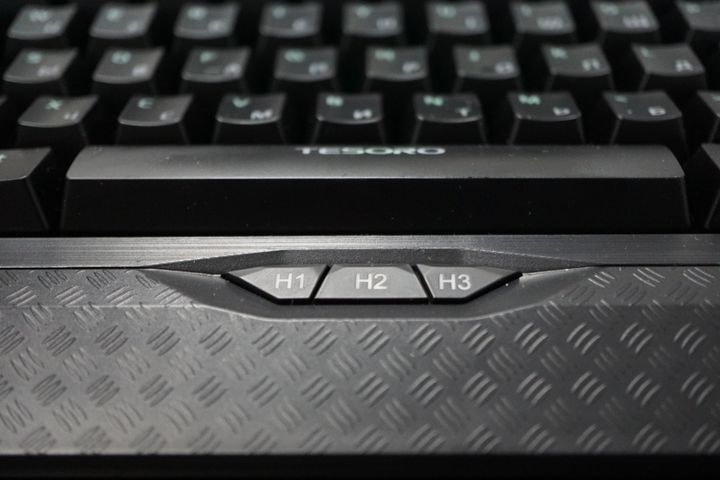 As with previous products Tesoro, keyboard Lobera executed in brutal design which combines panel, stylized metal with rough grinding and corrugated insert. All concise, no-nonsense and does not cause conflicting emotions as, say, ultra-futuristic products from Mad Catz.
Tesoro Lobera Supreme entirely made of plastic, but it does not cause any discomfort. All items are well-matched to each other, and in general there is a feeling of monolithic structures. Thanks to a sufficient mass (1.5 kg) and a large rubberized feet keyboard clings on the table, even during the most intense virtual battles.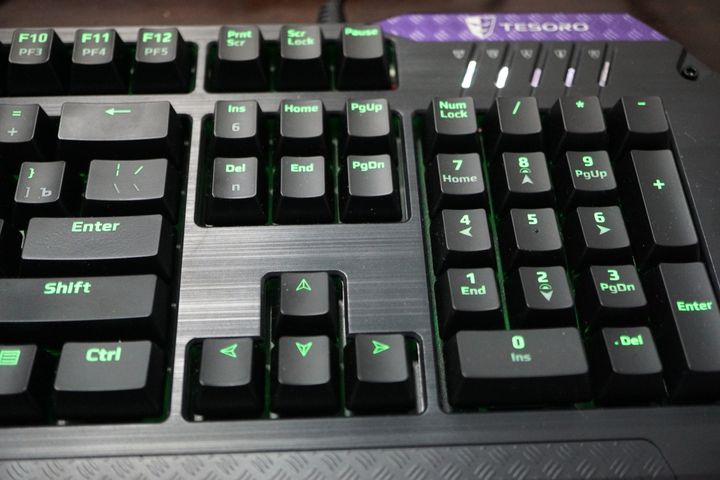 Additional keys are only three of them are located under the thumb of the left hand. The buttons are recessed and require little effort to press. Management of multimedia features and profile switching keyboard made a number of F-keys.
The main pride of Tesoro Lobera Supreme – backlight system that supports 16.8 million colors. The diodes are mounted to each button, and on the sides of the keyboard handed insert covering the table around device. The user can change the color and brightness and choose which group of keys will radiate a noble glow. Illumination light is soft and does not blind even in complete darkness. Traditionally for localized keyboards Latin characters are highlighted better Cyrillic, due to the diode arrangement under the cap key.
Equipment and ergonomics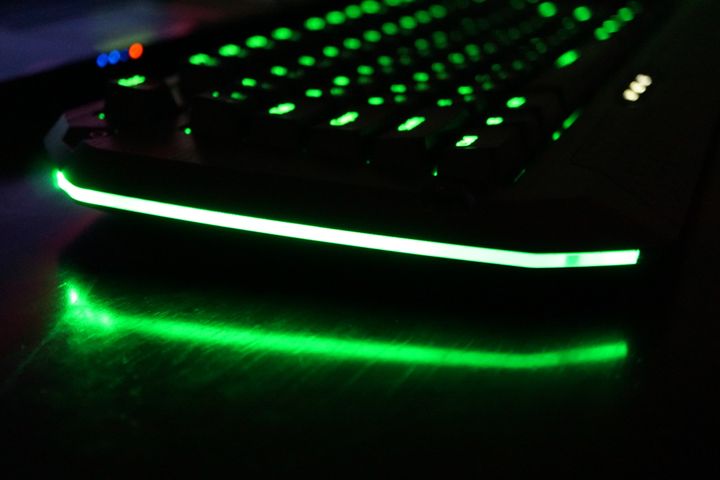 The sample tested is equipped with mechanical switches Kailh Blue, which differ in a loud click (even too loud) and a distinct impact. On its website the manufacturer says that this model is ideal for casual gamers and people gaining large amounts of text. I am willing to argue with that. In active games like Heroes of the Storm and Starcraft Lobera Supreme showed itself at its best thanks to a good return of keys. But typing with this, I remind you, the gaming keyboard is fraught with nervous disorders. Loud clicks each time you can ruffle even the most stable people. So either print headphones or podyschu another device for printing.
At the upper end of the keyboard are the standard set of connectors for peripherals: two USB-ports and audio jacks for headphones and microphone. There is also a connector DC-IN, it turns on the included USB-cable for additional power supply. It allows you to charge from the keyboard port devices such as tablets and smartphones.
Software
Firmware is also quite succinctly. With it, you can reassign the keys, create macros and record them in the preset profiles. Total keyboard can store up to three hundred macros. Only gripe is the appearance of the program: unreadable fonts interfere comfortable work.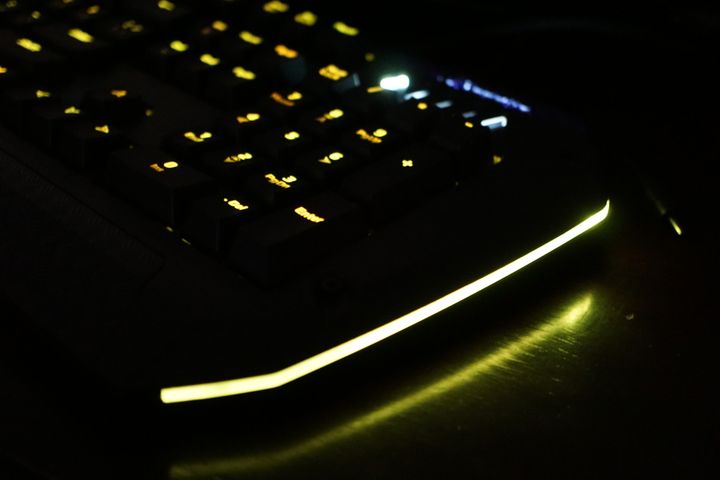 System Full N-Key Rollover allows you to press any number keys at the same time without blocking the signal.
Output Tesoro Lobera Supreme
Tesoro Lobera Supreme – quality gaming keyboard with a full lighting that will suit demanding players. Design, quality materials and workmanship at a high level. Questions is just not the most convenient software and too loud click when pressed. The rest of the Lobera Supreme can be a good toy for enthusiastic gamers. The purchase can not only keep the lowest price.
Read another very interesting article about alternative energy of the Sun, water and air.