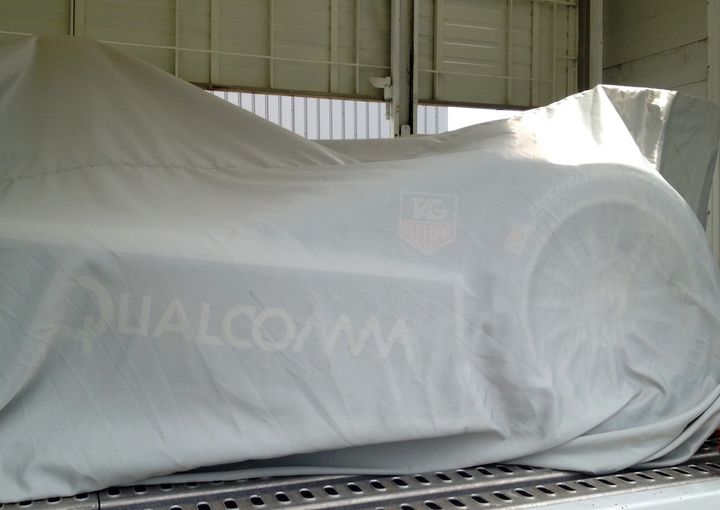 The company Qualcomm Incorporated today announced that it has signed a long-term agreement with Formula E Holdings (FEH), becoming the official founding partner and technology partner FIA Formula E, a new international competition among race cars running exclusively on electric motors. The agreement will allow Qualcomm FEH and demonstrate interoperability of electric vehicles and wireless technology in such a spectacular sport. The residents of the cities that will host the event , will take advantage of all the benefits of infrastructure for electric vehicles and wireless solutions .
Qualcomm has advised FEH to introduce new and environmentally friendly solutions. In the first season of competition 2014 – 2015 technology wireless charging of electric vehicles Qualcomm Halo (WEVC) will be integrated into the safety car. Co second season of racing cars will also be charged with Qualcomm Halo. The technology uses a Qualcomm Halo rezonanto – magnetic induction to transfer energy from the battery is located on the ground unit to the charging unit in an electric car. The drivers parked on the battery module and battery electric vehicle charging automatically.
Acting as a technology consultant , Qualcomm will evaluate the possibility of communication and the use of mobile technology in each of the ten cities that will host the stages of Formula E. In addition , the company will provide its decision to make the audience "closer" to all parts of the competition through video games , social networking and live broadcasts of races on mobile devices.
"Cooperation with the FIA Formula E gives us not only an excellent opportunity to demonstrate the technology of wireless charging of electric vehicles Qualcomm Halo (WEVC), but also to raise the level of wireless communications and technologies for electric vehicles around the world, especially in cities where the competition will be held ," – said Chandrasekher (Anand Chandrasekher), director of marketing for Qualcomm .
"The championship FIA Formula E will reveal the potential of technology for electric cars – said Alejandro Agag (Alejandro Agag), CEO of Championship Formula E FEH. – As a leader in the mobile industry Qualcomm will not only contribute to the further development of the technology for electric cars , but also give fans a Formula E and the international community an opportunity to observe the progress of the race in real time. New technologies – wireless and mobile – perfect fit with the spirit of Formula E and will be applied not only in the field of motor racing , but also for the city life . "
Read another very interesting article about alternative energy of the Sun, water and air.