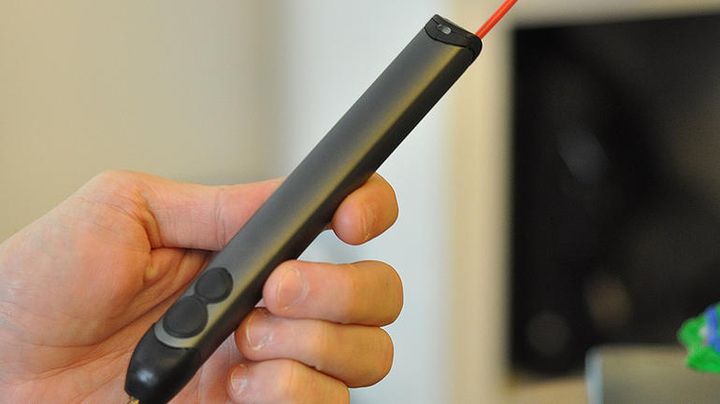 The second generation of the unique handle for 3D-printing. Improved in all senses of the model 3Doodler 2.0: four times lighter twice more economical, new ergonomic anodized aluminum frame, streamline supply system makes plastic yarn smoother and model – detailed.
WHAT IS IT?
3Doodler 2.0 – a hand-held 3D-printer is a new generation, which dispenses with the software and connect to the PC. New 3Doodler 2.0 four times lighter than its predecessor, and is now little more than a pen flipchart.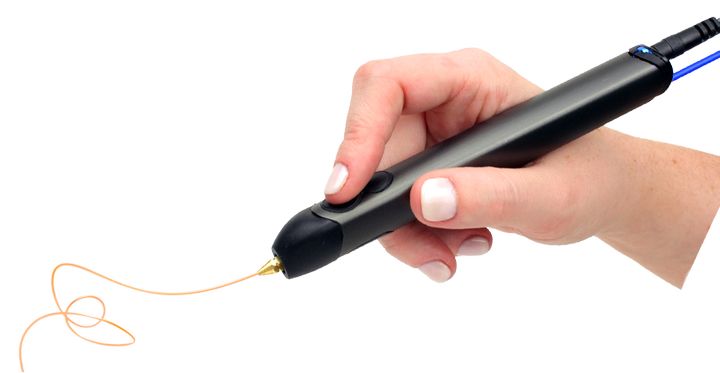 Design of the device "grown up." With the new anodized aluminum device became really stylish – 3Doodler 2.0 is not ashamed to put on the table the big boss.
The new system has made the process of filing "dudlinga" more enjoyable. Uniform heating now, with fine-tuning temperature, because the line go flat and smooth, and less plastic clogs the nozzle.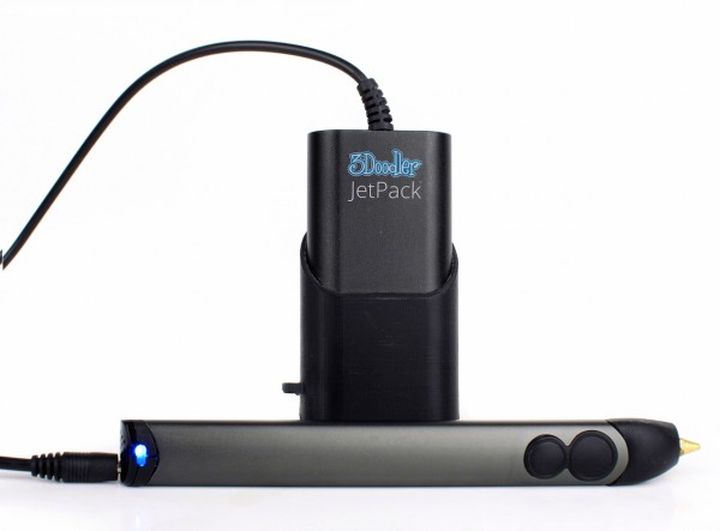 As a "black" unit uses rods with a diameter of 3 mm and PLA-ABS- plastic. The length of each is about 30 cm, which means it will last longer than the thread on three meters.
The fewer mechanical parts, the more reliable device. The new version 3Doodler rid of huge forced cooling fan and become more energy efficient. And most importantly – quiet! Users claim that the sound from work 3Doodler 2.0 just a little louder cat's purr.
DESIGN
3Doodler 2.0 twice thinner, shorter, and a third four times lighter than the first version. Lost body ventilation grilles, his profile became square and replace the plastic came a solid anodized aluminum graphite shade. Button, as before, large, made of black rubber. To improve grip rubber also covered in the front part of the handle. The only bright detail – replaceable bronze-yellow tips.
HOW DOES THIS WORK?
The operation is identical to that used in the first version: plastic handle heats to the melting point and pushes it through the nozzle. Obtained from a thin line, you can just paint over the air – plastic freezes for a couple of seconds, ready models are stable and almost not deformed.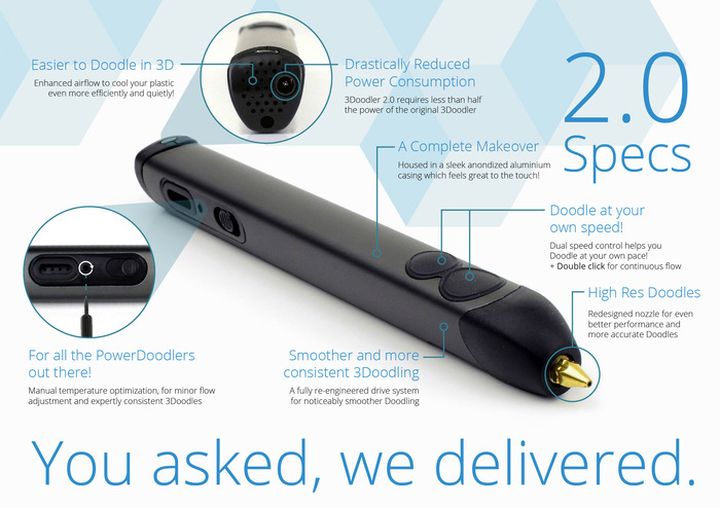 Despite the fact that 3Doodler 2.0 consumes almost twice less energy, it became quickly warmed up and ready to go after only a minute after the start, what will warn LED. The device is powered by the bundled AC adapter.
To work 3Doodler 2.0 does not require expensive software or connect to a computer.
WHAT'S IN THE BOX
3D-pen 3Doodler
AC adapter
4 sets plastic rods (2 × ABS, 2 × PLA, 25 pcs. Each)
user Manual
Features:
Print Material: 3mm ABS-, PLA-plastic
Nozzle diameter: 0.7 mm
Feeding speed: adjustable ("fast" / "slow")
Maximum Print Speed: 18 mm / sec
Operating temperature: 230 ° C for ABS-plastic, 190 ° C for PLA-plastic
Active cooling: Yes
Power: 220
Dimensions: 145 mm × 20
Weight: 50 g
QUESTIONS AND ANSWERS
What accessories are available for 3Doodler 2.0?
The company has released four WobbleWorks accessory: a set of six nozzles of different shapes and sizes Nozzle Set, foot pedal, battery JetPack for greater mobility (three hours when using PLA, more than two in the case of ABS) and stand handles DoodleStand with additional slots for plastic rods .
Can I change the colors in the "dudlinga"?
Yes I Am. Simply remove the unused balances, insert the appropriate color rod and start painting.
Can I use the leftovers for 3Doodler 2.0 bars?
Yes I Am. The minimum length of the rod is approximately 2.5 cm.
Read another very interesting article about alternative energy of the Sun, water and air.