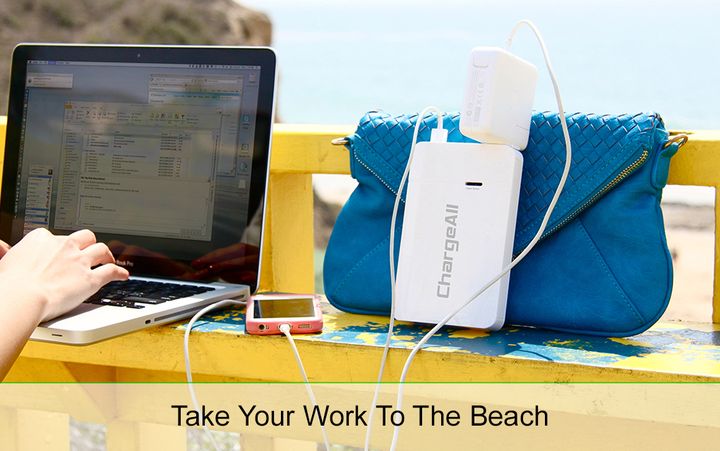 Charge your smartphone or tablet from the external battery can now be fairly easy. But when it comes to recharging the battery of laptops, there are difficulties due to the lack of a common standard to their connectors. To resolve this issue ChargeTech company submitted a special portable battery for laptops ChargeAll.
Universal Portable Charger with rosette ChargeTech ChargeAll
Compact external battery ChargeAll configuration includes 3 socket contacts that enables to provide an energy reserve in any portable computer. The gadget comes in 2 versions: there is a basic model 12000 mAh (65 W), as well as a top node with the indicators at the level of 18,000 mAh (85 W).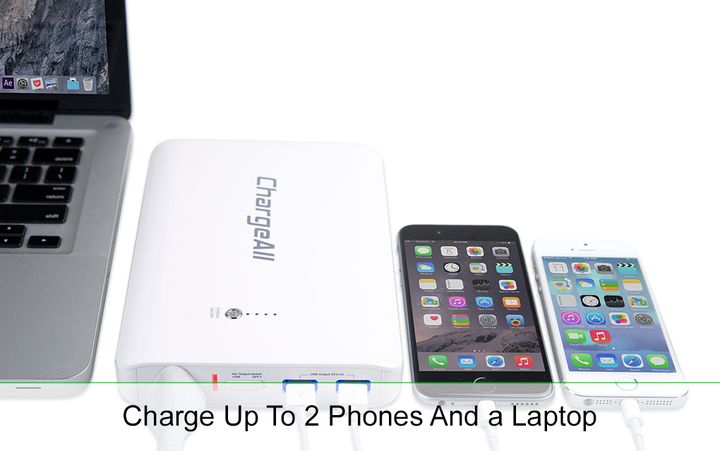 In addition, the novelty has 2 USB ports for charging phones, tablets, and other small devices. Moreover, the device can be recharged simultaneously. As the developer reports that:
Due to the special technology ChargeTech charger has a higher rate of energy transfer in comparison with competitors.
External battery ChargeAll can be delivered with the logo of any company concluded a contract for the supply of wholesale (rebranding).
The unit is compatible with all types of smartphones and tablets iOS and Android.
ChargeAll can be used to power the various outdoorsy tourist and consumer devices, including printers, Action Cameras, Christmas garlands, monitors and TVs, power tools and outdoor lighting.
Universal Charger with rosette ChargeAll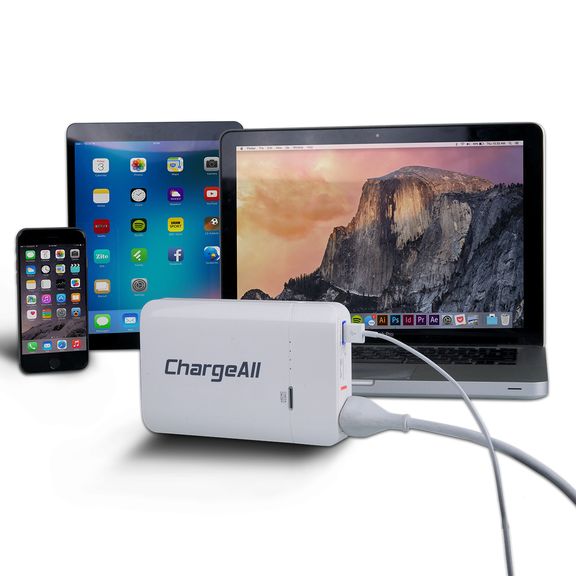 Portable Universal battery for smartphones and laptops ChargeAll is available for purchase. Its value depending on the configuration varies between 270 to and 300 of the US dollar.
Source: Chargetech
Read another very interesting article about alternative energy of the Sun, water and air.