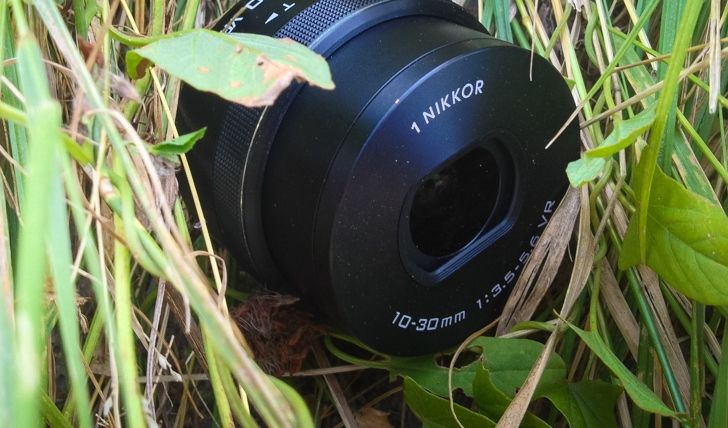 Whale lenses occupy, as a rule, a very interesting place in any area of ​​the shooting, both video and photos. That kit lens supplied with many cameras, are those first optical element through which newcomers learn about the world. For other whale becomes thus an indispensable element that "does not feel sorry for" and that they put on the camera while traveling. But nekotoroh our materials, for example, in this or that, we discussed that the kit lens, in spite of its price or positioning is not always exhibit poor image quality.
And once again we will try to convince our readers that the kit lens – not bad. On an example of Nikon 1 Nikkor 10-30mm F3.5-5.6 VR ED IF Aspherical PD-Zoom.
Externally, this lens is more like a pancake. Small size, well-built, made ​​out of metal with small patches of plastic. Of the controls – only one wheel, covered with plastic pupyrchatuyu – for smaller hands slip. Ring is responsible for zooming.
But such a small size is achieved by the fact that when the camera off, the lens is in the folded position. When the forward leaves the shank, which is equal to the length of another "pancakes."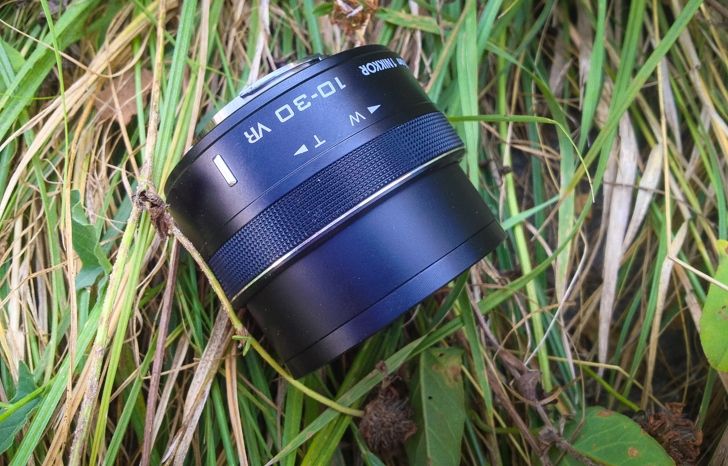 Metallic bayonet, which is very good, especially for fans of the aggressive use of gadgets.
Just want to say that the zoom does not happen as smoothly as we would like. At the same Nikon 1 J4 Zoom in / out does not occur evenly and smoothly, but rather choppy. While noting the efforts of the non-uniform requirements – sometimes to go through all focal lengths from wide to long end had to make cranking little if not 360 degrees, and sometimes – just a quarter turn.
Regarding the ability to quickly zoom in – there is also not so smooth – Electronic zoom demonstrates a solid by the standards of photographers delay, due to which you can easily miss an important point. My opinion – mechanical zoom in the previous version was much better. By the way, is a problem not only for us – the English-language Internet is teeming with such statements.
AF – quite good and sufficient light touches objects correctly and well. False passages begin to occur only in low light conditions, but it is not particularly critical.
Sistama VR works very well – you can shoot handheld at shutter speeds three stops longer than with lenses without VR.
The optical characteristics of the lens slightly improved compared to its predecessor.
Vignetting is at an acceptable level and manifests itself only during shooting scenes at wide angle with a maximum open aperture. But whale lens is to be expected.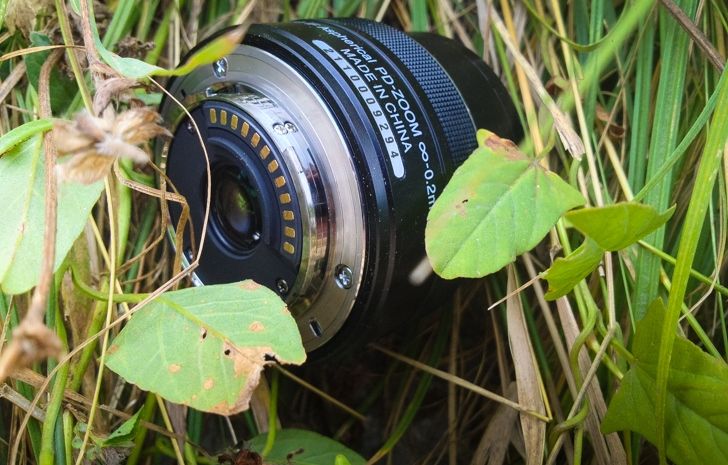 Distortion also manifest themselves only at the maximum short focal distance, but worth slightly zazumirovatsya and the problem disappears by itself. However, the problem, as well as the issue of vignetting can be easily solved by including intracameral defect correction or corrected in the same Lightroom. And you can use their creative ideas, turning disadvantages into advantages.
Resolution also demonstrates not much higher than the first version of this whale assessment. The center of the frame, anything below F8 – excellent, from F8 to F11 – very good. Edge of the frame – "Very good" and "good" on the respective apertures. But after covering more than F11 count on crystal-clear and sharp image is not necessary.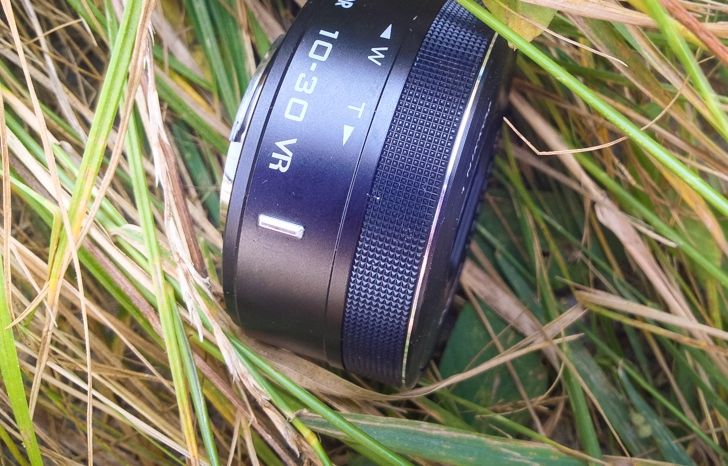 With chromatic aberration things are much better. Color pixels are almost invisible to the naked eye on the appropriate magnifications. However, if you're even going to get prints A3 and above, the question defective decides editor.
Summary – Nikon 1 Nikkor 10-30mm
This lens costs about $ 300, and perhaps as a separate purchase, I would not recommend it – it is not very much and it is light, electronic zooming debugged is not on the "5 +", and the focal lengths still want more after some time with cam. But here's a bonus to the same Nikon 1 J4 or Nikon 1 V3 – pretty good, considering the fact that the lens "is not sorry for all occasions" just have to be everyone who is engaged in a photo or video.
Read another very interesting article about alternative energy of the Sun, water and air.