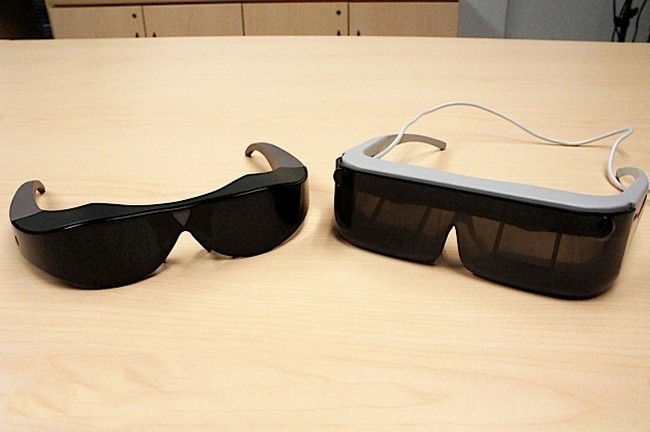 Atheer Labs, is not the first company that tries to provide a world of solutions lab Tony Stark of "Iron Man." At the same time it is one of the last started to offer developers and ordinary users "smart" glasses Atheer One, designed to be a hardware basis for a new type of augmented reality applications, which in the truest sense of the word can be touched.
To promote its product company Atheer Labs chose kraudfandingovy service Indiegogo , with which she is going to start to gather the necessary mass production of $ 100 thousand (per night managed to raise almost half of the planned amount).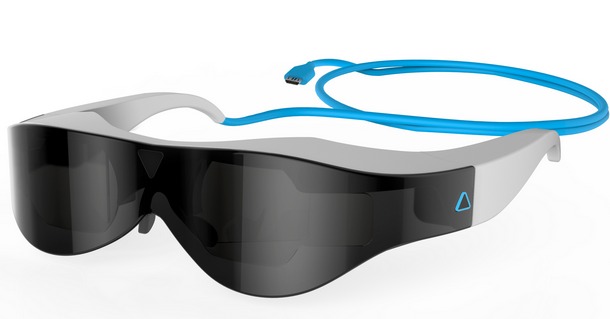 According Atheer Labs, at the moment their priority is to create a library of applications to illustrate how the points Atheer One. They also note that to draw the attention of decision Atheer Labs can only help ordinary users. By the way, the cost of the consumer version of "smart" glasses Atheer One is $ 350, while the price set for developers set at $ 850.
Startup Atheer Labs says that developers kit takes advantage of the existing API to create Android-applications and directs it to the users who have the slightest idea of ​​the Unity game engine and platform Vuforia.
It is worth noting that the consumer version of "smart" glasses Atheer One is designed to work in tandem with the smartphone. Points to smartphones connected via connector Micro-USB (supporting MHL), and their equipment includes two displays, set in place the right and left glass, with a resolution of 1024×768 pixels each, two camera resolution of 8 megapixels each and a full set of sensors (gyroscope , accelerometer, compass, proximity and ambient light sensors, and sensor motion capture).
Installed in glasses displays can provide a wide field of view of 65 degrees. In more available, the owner of such glasses have a feeling watching video on a 26-inch screen at a distance of about half of the body outstretched hands. At the same glasses weigh only '70
Deliveries of the consumer version of "smart" glasses Atheer One will begin in late 2014. It is noted that at the start Atheer One will allow users to run more than one billion ordinary Android-applications without distortion in a special 2D-mode.

Kit for developers, in turn, requires the availability to work a special mini-PC based on the Qualcomm Snapdragon processor 800 (8074). The so-called Pocket PC is required to run applications. Points included in the kit for the developer, characterized by a slightly smaller field of view – 36 degrees (15-inch screen at a distance of about half the outstretched hands of the body) and are equipped with wireless modules Wi-Fi and Bluetooth, two 5-megapixel cameras, satellite receiver navigation GPS, slot MicroSD, USB ports and HDMI, audio jack for headphones or a microphone, and a connector for power.
It is reported that the developers kit weighs 135 g, and a set of pre-orders for the developer will start to arrive to customers in the first quarter of 2014.
Read another very interesting article about alternative energy of the Sun, water and air.