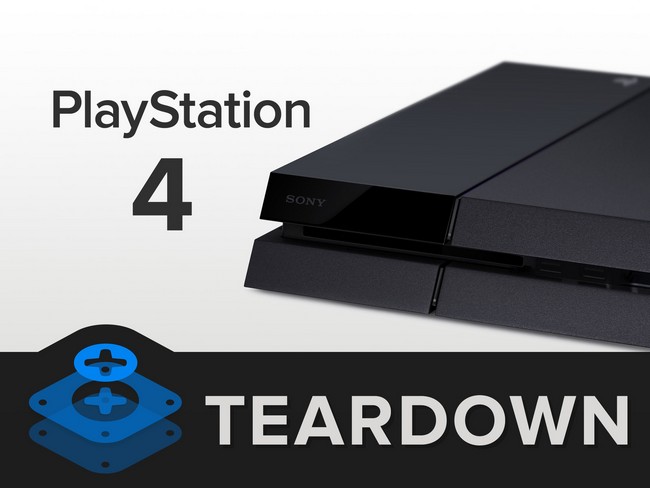 IFixit experts did not believe in the word of the technical director Yasuhiro Sony Ohtori, recently granted the video, which captures the process of dismantling the PlayStation 4 , and decided to dismantle the cogs on a new gaming console.
Recall that, in the configuration of the gaming console PS4 is on x86 processor from AMD with 8 cores of Jaguar and graphic blocks Radeon c peak performance of up to 1.84 teraflops, 8 GB of RAM type GDDR5, a hard disk of 500 GB, wireless modules Wi- Fi (802.11b/g/n) and Bluetooth (2.1), Ethernet network adapter with a capacity of 10/100/1000 Mbit / s connectors, and USB 3.0.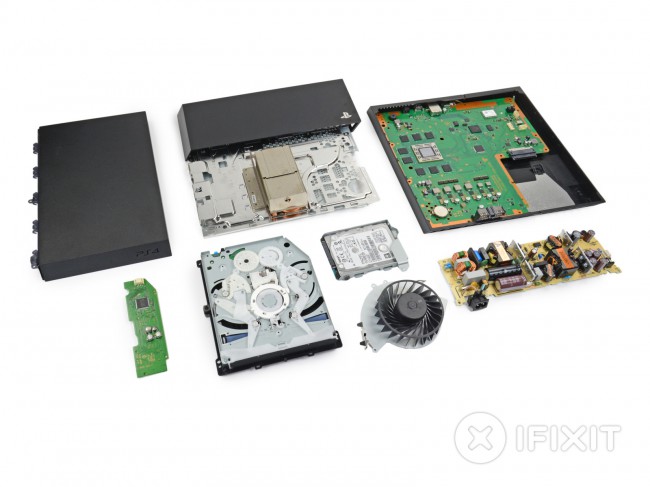 Thus, the autopsy showed that the PCB unit has 16 memory type GDDR5 production Samsung (K4G41325FC-HC03) the total capacity of 8 GB, located on both sides of the board, SoC SCEI (Sony Computer Entertainment, Inc.), Which includes 8 cores AMD Jaguar and GPU Radeon, network processor SCEI (CXD90025G), a memory module of type DDR3 Samsung 256MB (K4B2G1646E-BCK0), flash memory chip Serial Flash Memory production Macronix (MX25L25635FMI) 32 MB, a network controller Marvell ( 88EC060-NN82), the hub Genesys Logic GL3520 and other components.
Maintainability console valued at eight points out of ten. Of the benefits of the design highlights iFixit easy replacement hard drive, and the lack of glue, which greatly facilitates the process of assembly and disassembly of the console. In deficiencies recorded location fan and heatsink (to clean the dust from the cooling subsystem or to replace the fan, you need to disassemble almost the entire console), and the sharp edges on the metal lattice to which the components are mounted.
Read another very interesting article about alternative energy of the Sun, water and air.