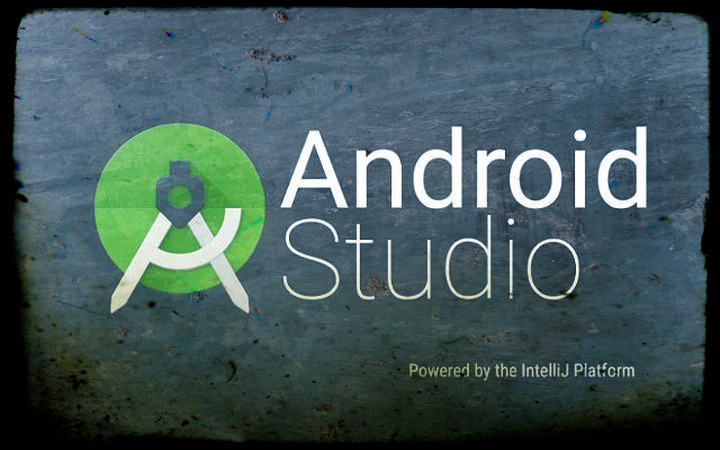 On Monday, Google has finally released the first stable version of Android Studio 1.0 – an integrated development environment (IDE) for creating applications for Android. The tool is available for Windows, Mac and Linux and is intended to replace the official Eclipse as an IDE for developers.
According to the VentureBeat, the new version is different from the release candidate. For example, adding the setup wizard, which greatly simplifies the installation options for developers? To simplify the transition from Eclipse Google created help page for developers.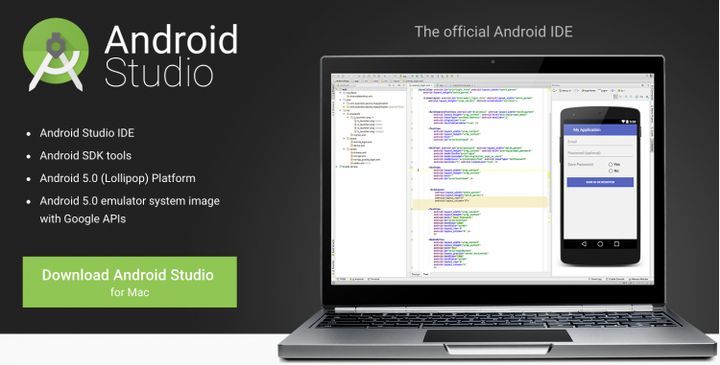 If you have not had to deal with Android Studio, I would say that this is an environment built in Java, with intelligent code editor, templates for services Google, integration with GitHub, virtual devices for all types of screens and the ability to create APK.
An official release of Android Studio 1.0
Announcement Android Studio 1.0 held in May 2013 at the conference Google I / O, but only in December 2014 a long way to come to an end.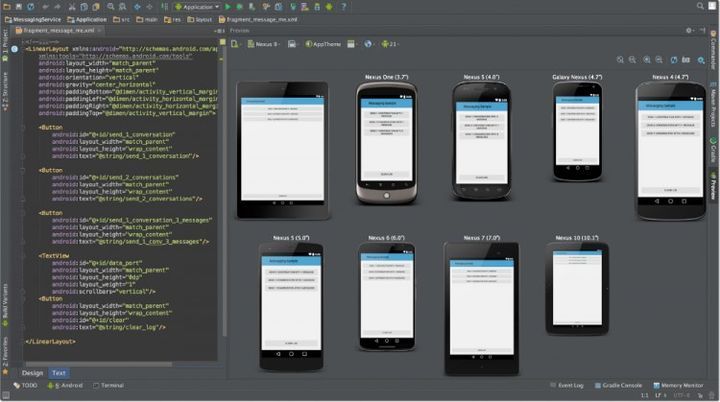 Developers Google introduced version 1.0 of the tool for developers, which will be the sole and replace Eclipse.
Developers can already download the version for Windows, Linux and Mac. Thanks to Android Studio you can develop applications to test devices with different screen sizes and even different versions of the API, which deprives developers, need to have a "zoo" of devices with different features and versions of Android.
Also worth noting support for Google Cloud Platform, the editor, integration with GitHub and other little things that will have to taste Android-developers.
The release of the stable version of Android Studio 1.0 for developers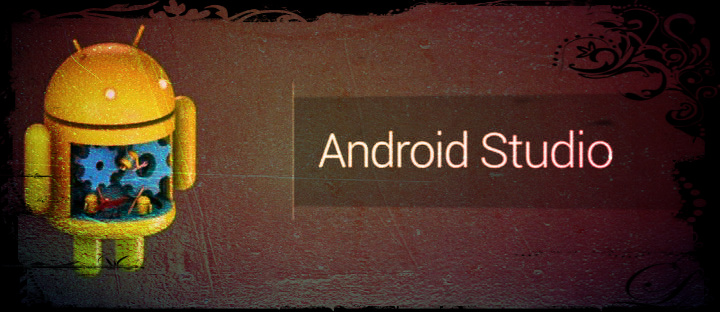 An incredible amount of Android-developers, for you there is good news! A few hours ago it was announced that an official release of the stable version of Android Studio 1.0 and the output from the status of «Release Candidate». What does this mean? In general, from the standpoint of new features as compared with the release candidate practically nothing but steady release points to eliminate the most critical errors, and hence furthermore, respectively, a stable operation. Google is believed that Android Studio has to be one of the main tools for creating applications for the operating system Android.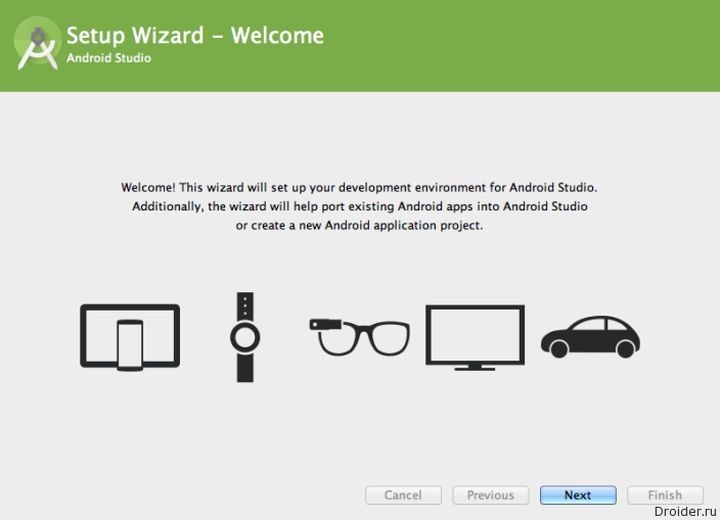 As you know, Eclipse development environment with ADT plugin long been known as the standard configuration of the system software for programmers (IDE) for developing Android-apps, but the search giant has officially ended support, stating the need to develop more flexible development tools. Android Studio has unique properties that can help you to create applications not only for various smartphones and tablet computers, but also on TV, smart watches, cars and the rest of other mobile platforms of new common ecosystem green robot Android.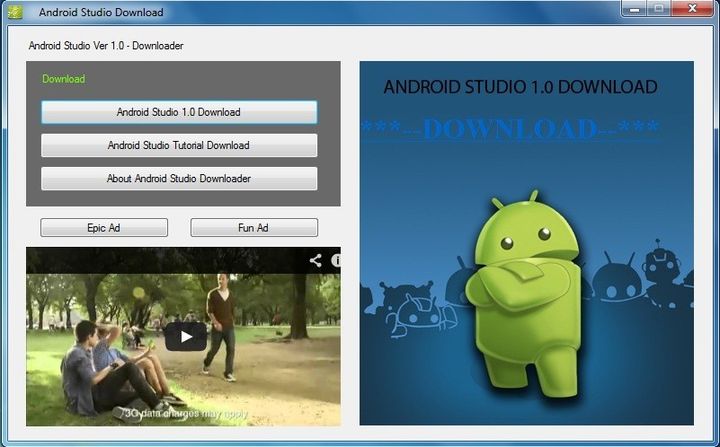 To install the stable version of Android Studio 1.0, developers will need to visit the corresponding official website of Google Developers. It is also worth noting that if you are still using an older version of Eclipse, you release a stable version of Android Studio – undoubtedly a good reason to install it and test yourself in getting new experience in developing applications for mobile operating system popular corporate good.
The first version of Android Studio
Within a few years the development of a routine search giant Google unveiled Wednesday for developers Android Studio 1.0.
Naked eye, it is possible to identify the most interesting facts for software developers, and anyone intuitive functionality allow to focus on development.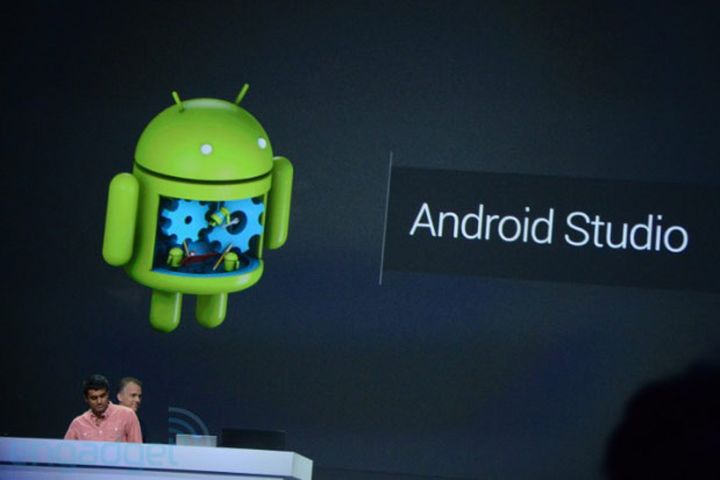 Android Studio 1.0 allows simultaneous development for different types of devices: smartphones and tablets on the operating system Android, Android Wear, Android TV, Android Auto and Google Glass.
At the time of installation, automatically selects the studio in advance emulator optimized with presets for different gadgets. The emulator allows a complete check application in a test version, the app will behave in a certain device with the technical parameters, the size and resolution of the display.
Studio can also invent applications with a resolution of APK for Android with a variety of functions, from one of the development plan, it is possible to make different versions and feature sets. Studio provides drafts for different types of applications with the integration of free web hosting service GitHub for IT-projects and their joint development of open source.
Read another very interesting article about alternative energy of the Sun, water and air.