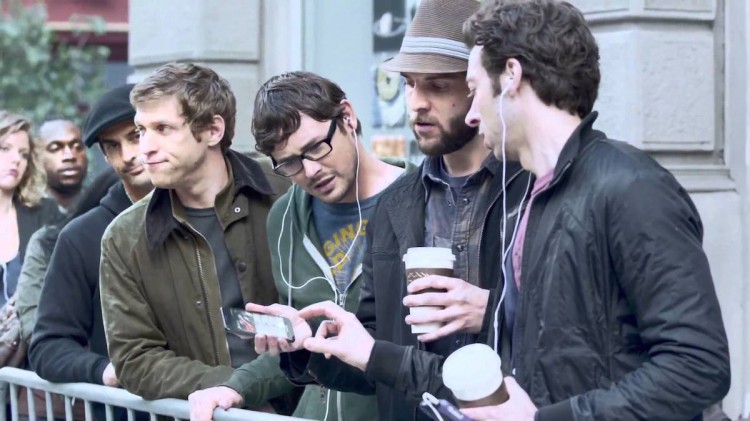 Perhaps every fan of smartphones and tablets will agree that the main round of war on the high-tech market is conducted between Samsung and Apple. It is not surprising: the South Korean company is the largest manufacturer of Android-smartphone, while the manufacturer of Cupertino is famous for its loyal fans . Whatever it was, marketers Samsung sincerely sympathize adherents Apple. Last forced to use small displays and outdated features and tolerate other inconveniences. Naturally, this could not echo in mocking commercials, the best of which we are today and remember.
About iPhone 6 Plus
Start, as expected, is standing with the most recent example. Not even two weeks after the presentation of the new iPhone, an "innovative" features which we are already well known. One of them – iPhone 6 Plus – was the first apple fabletom. Diagonal of its screen is 5.5 inches, which for us lovers of Android, has long been the norm .
Whatever it was, the South Korean company has decided to make fun of such a late response to the needs of consumers by issuing commercial trends Galaxy Note 4.
According to our colleagues from theverge, its most important component is the phrase that the iPhone 6 Plus device simulates line Note. Only without the stylus. Well, that, is not it?
About the iPhone 5
From the point of view of a fan Apple iPhone 5 could be called an incredibly revolutionary. The thing is, of course, a larger display size, which, after the previous generation looked something incredible. However, representatives of the South Korean company will not spend it. That is why it was decided to create a video that demonstrates a fun reaction of the fans of apple devices.
For example, the guy in line said that the transfer of the headphone jack from the top to the bottom face is something incredible.
In addition, it was not without standard photographs comparing the characteristics. They Galaxy S3 looks much more attractive than the iPhone 5.
Of course, we can not touch on the small screen smartphone from Apple. It was illustrated with the help of Galaxy Note 3 and basketball player LeBron James.
About iPhone 4
Marketing has become a true masterpiece ads Samsung Galaxy S. The word «Hello» instead of double-«L» were used graphic representation of signal level smartphone that alluded to the imperfection of the iPhone 4 antenna design.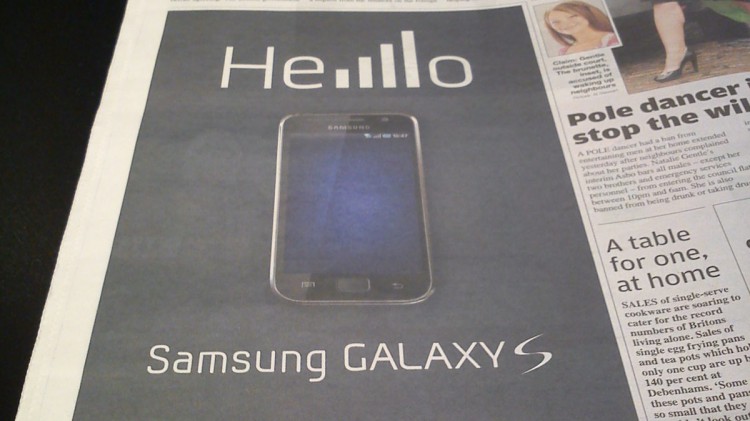 And how do you refer to such a manifestation of the competition, you, dear readers? Is it ethical? Share your opinion below.
Read another very interesting article about alternative energy of the Sun, water and air.