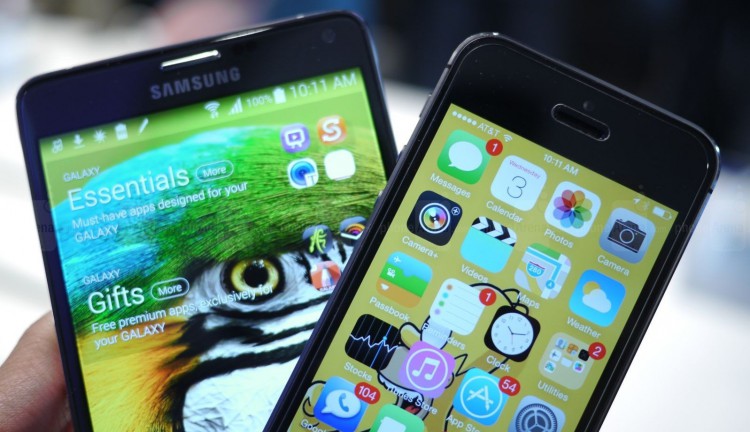 You know what the best Android-smartphone iPhone? To buy a new product on Android, it is not necessary to spend the night on the street for weeks! Agree, this is a dubious pleasure. But be that as it may, for the first two days of sales, Apple managed to sell more than 10 million new iPhone (doubt that the world is full of lunatics disappear themselves). Guess who as a result of nervous? Of course, the main competitor in the face of Samsung – Galaxy Note 4 should now appear on the shelves ahead of schedule.
Reportedly, the new flagship of the company will be available in South Korea from September 26, and in the remaining 140 countries – by the end of October. Needless to say, this haste by a desire to entice buyers interested in new iPhone because of the big screen.
According to the company, Samsung has set a goal to sell 15 million units in the first 30 days of sales, and in the first two days the company will have 3.75 million Galaxy Note 4. If we look at history, the sales of Galaxy Note 3 reached the level of 10 million after two months from the date of the start of sales.
"The positive consumer response to the two Apple devices led us to start Note 4 earlier than planned. Samsung will be aggressive in promoting Note 4, as it is true that we were challenged and we are under pressure in a difficult situation. "
By the way, the cost of the flagship Samsung fableta is comparable to the "apple" price tags – in Korea for a younger version of asking about 919 dollars.
What do you think will reach the intended target if the Koreans?
Read another very interesting article about alternative energy of the Sun, water and air.