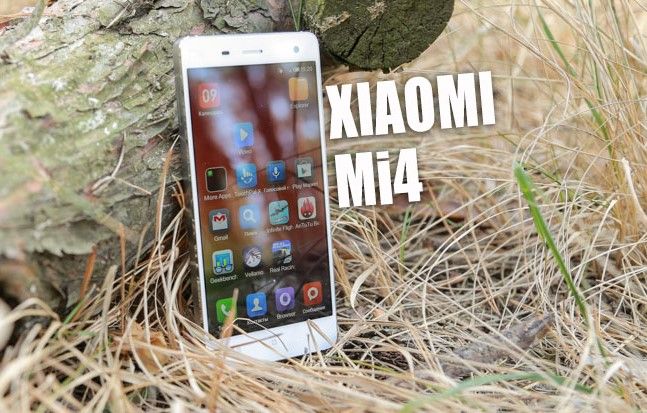 Before writing this review, I learned spices from their colleagues what they think about the Xiaomi. It turned out, the second flagship model Mi, some frankly prutsja from the manufacturer and for good reason. Not for nothing it on pre-order made out in just a few seconds. New Xiaomi Mi4 – a real flagship that these people have been waiting with great interest and now I can say – a smartphone that is called success. Looking at the front, Xiaomi Mi4 – definitely probably the most optimal choice for those who do not need a huge shovel.
I'll start with their looks. Xiaomi – one of the few manufacturers who cares for the safe delivery of their devices anywhere in the world. Many times I've seen all sorts of people come to the device damaged due to rough transportation, transmission same Xiaomi stand, if I'm not mistaken, up to 200 kg of weight. I was getting to it, squatted on it and, in fact, could also take his wife in his arms. Smartphone with feels comfortable.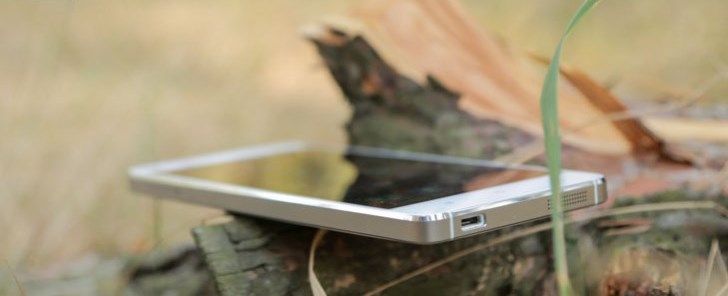 Housing smartphone built just perfect. You know, there is a "perfect", which means good, claims, no matter how. Such a "perfect" I refer, for example, Galaxy Note 3 smartphone built very well, but in torsion and strong squeezing can be achieved squeaks. And then it all feels like holding a single piece of steel. What immediately drew the attention of:
glass is not pressed, it does not appear under typical divorce;
ply frame very well kept the entire structure, creating a monolith;
behind, for some reason, glossy plastic.
Body is good, but, oddly enough, it was the last item (glossy back) left me with the first impressions of the device as a whole. I did not immediately drew attention to the metal, on the glass quality, small-size, but I just saw Mark and not very nice plastic. Fortunately, you can change this backdrop, there is even the original wood panels and skin. To remove the backdrop to it is necessary to attach the suction cup and gently pull. I think with a matte back side smartphone produced much more positive experience.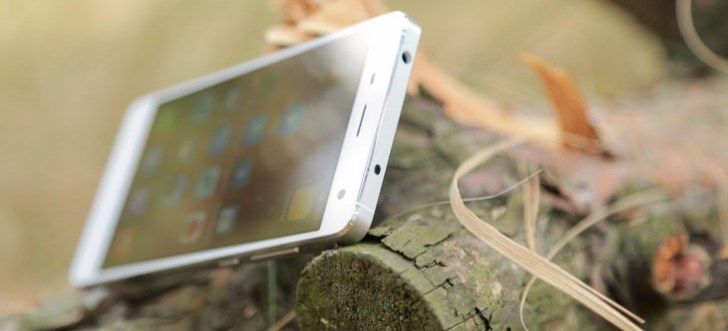 The rest, as I said, no complaints. Material quality, ergonomics at a high level. Today do not often see a compact smartphone with flagship features as here. Frame around the display is minimal, because of this, with 5″ screen housing is one of the most compact among competitors.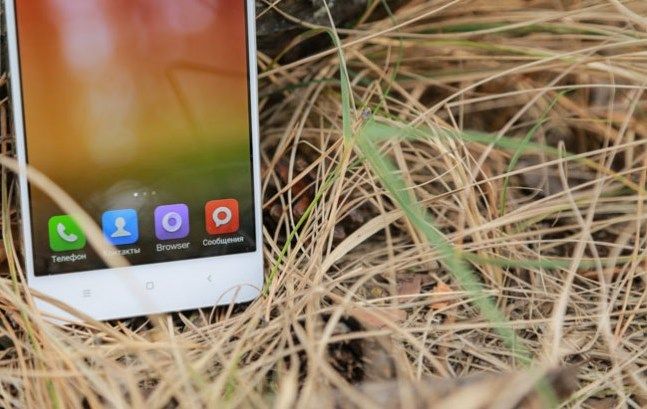 Location of successful, to the volume keys and locks, which are located on the right, did not have to get used to. Especially, they are metal and have a well-defined course.
Micro USB connector is located below the speaker grille beside him. Tray for Micro SIM card is placed on the left side, and on top – hole for the headset.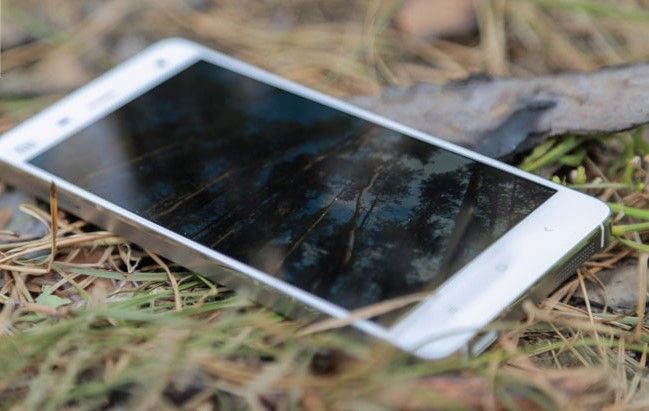 Probably the only weird moment for me turned out to be a block with touch control buttons placed below the display. Firstly, it seems to me that sensory Konopka can be on-screen, and if they put them under the display, do something mechanical. Secondly, one of the key triggers the context menu, as in the good old days. The only explanation that I can see – it's a proprietary shell MIUI 5, which is very different from the usual Android. So it might have a context menu, and is more useful than a single key multitasking.
Display – Xiaomi Mi4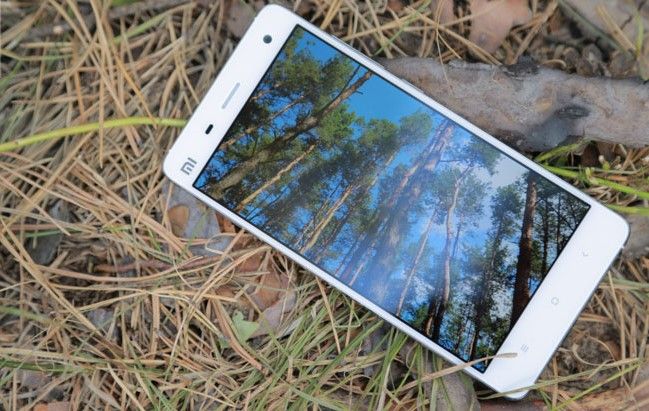 Display in a modern smartphone occupies almost the entire front surface of the device on him, we look almost all the time and in the top model he must be good. In Xiaomi Mi4 set IPS-screen production with Sharp Full HD resolution and a diagonal of 5. " Pixel considered impossible to their density – 440 per inch. No air gap, the image is almost at the surface. The maximum and minimum brightness are sufficient for use in the sun and in the dark, respectively, but the viewing angles could be better. Nothing critical, but the Chinese leader, as would be sad as it may sound, you expect more. At the very maximum deviation of the picture starts to get dark, but the colors are not distorted. The screen is protected by glass Gorilla Glass 3.
Camera – Xiaomi Mi4
Cameras – a different story. Front in this case has a resolution of 8 MP already, and its aperture – 1.8, as in the main.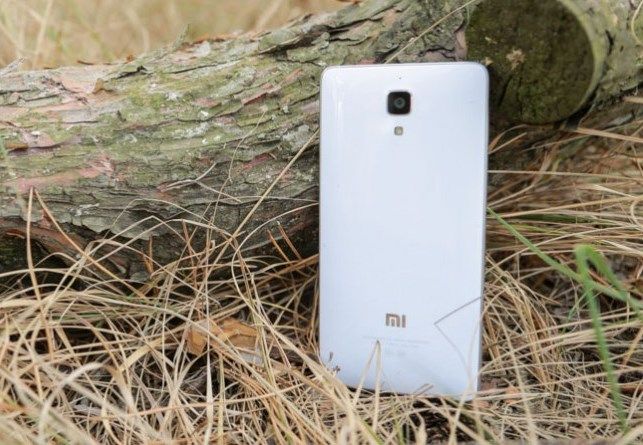 You've got to understand that the vast majority of today's flagship device the main camera is not as high aperture. But the main – 13 MP, optics – 6 lens. Video written up to 4K, there is a shooting mode HDR.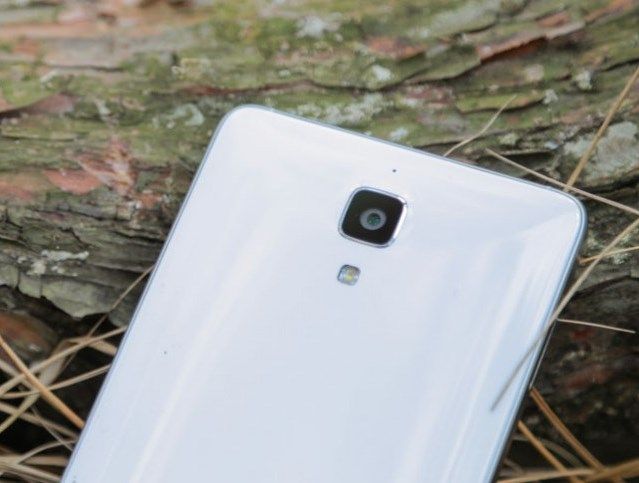 Quality at a very good level of mobile photography lovers can take without embarrassment. Very clearly that because of the 1.8 aperture background blurs fine if to focus on nearby objects. There are different settings, but the most interesting thing in the chamber – the ability to recognize gender and age that is in the frame. However, this functionality works is not always correct, the age varies greatly in +/- 30 years.
Specifications – Xiaomi Mi4
Iron in the best smartphone to and cope with all the tasks, and the battery spared. Processor – Quad Qualcomm Snapdragon 801 graphics Adreno 330. much RAM 3 GB, and after rebooting more than 2 available This is enough to easily cope with all the games and tasks. Besides, the Chinese are not zhoporukie, soft and perfectly optimized shell running smoothly. The smartphone comes with a memory of 16 GB and 64, the cost of the older version -400 bucks at home. It's not much. Unfortunately, the memory card slot is not.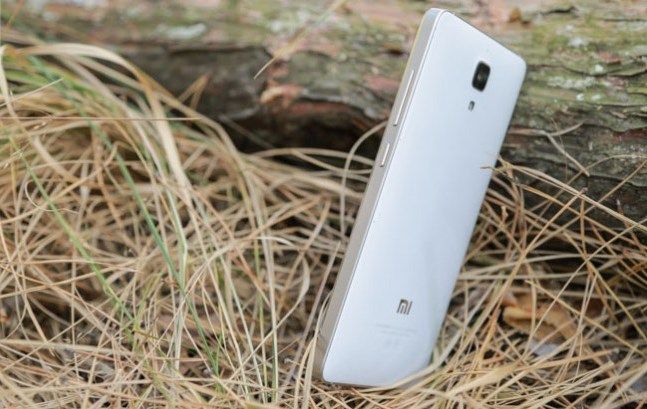 Very pleased with the battery – 3080 mAh, as in the previous generation. This means that the smartphone can be attributed to long-lived. On a single charge normal user will receive 2 days of work, active – consistently day and it pleases. Especially against the background of smartphones with QHD, living until lunch.
Software – Xiaomi Mi4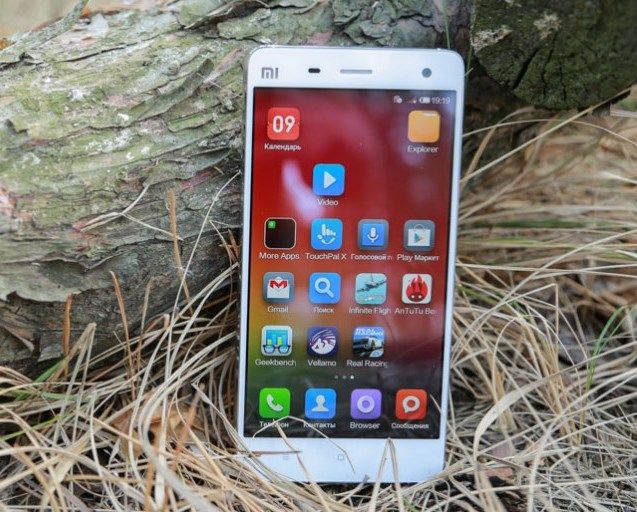 OS Version Android – 4.4.2, but to learn for android MIUI 5 very hard. Here, even the menu is not. But there are a lot of topics, both paid and free. System raotaet smoothly and bug-free as possible. Russian is present, but not everywhere, all places full of characters, but it is not important system menu, and some applications. For example, the choice of topic.
Conclusion – Xiaomi Mi4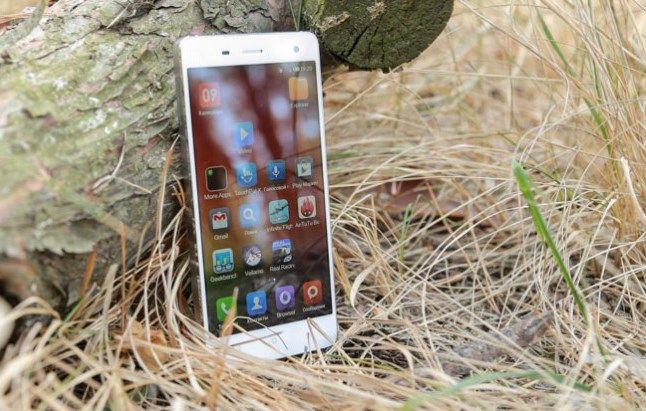 Xiaomi Mi4 – a great smartphone, which left at after mebya many pleasant experiences. Of the negative for myself, I note the absence of a memory card slot and glossy back cover. As for the rest – it's pretty compact smartphone with excellent filling, fast software and a good camera. In addition to this, the battery capacity will be enough to operate the device for 1.5-2 days.
Read another very interesting article about alternative energy of the Sun, water and air.