Some of you are buying cheap Lightning Cable for iPhone not knowing that it could harm a smartphone, power source, computer or plug. Apple recommend to buy only original accessories for iPhone and prepared a statement, which will help to distinguish the original Lightning cable from the fake one.
Compare packages and labels on cable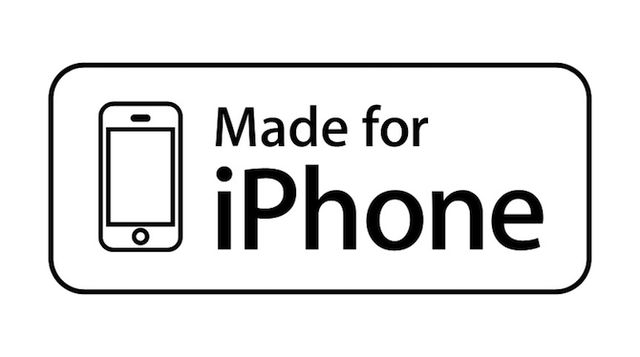 Apple has a program for producers of accessories – Made for iPhone. Only those manufacturers are involved in the program, which adhere to standards of Apple. Thus, if you see an icon Made for iPhone it means that Lightning cable is certified and it is original.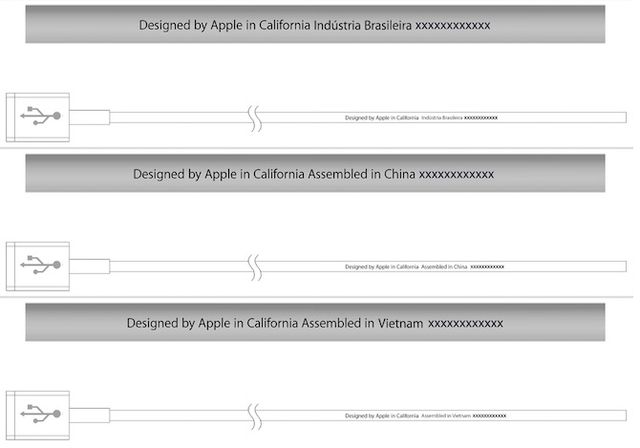 In addition, Lightning cable has a text Apple "Designed by Apple in California", which is located on 17 cm from the USB connector. Next to this text is another mark, such as "Assembled in China", "Assembed in Vietnam" or "Indústria Brasileira", and a unique 12-character code cable. We must warn you that fake Lightning cable also has the same text, but it is much worse printed. We recommend to pay attention to it.
Lightning-connector

Lightning connector plug is small and difficult part, which is difficult to copy. Original Lightning connector consists of a single part with a flat and smooth surface, and the contacts are rounded. Fake cable has uneven coating with gaps, and contacts are placed crookedly.

The size of the tip of original Lightning cable is 7.7 mm x 12 mm, while the fake cables may have other dimensions.

The front panel of the plug is colored gray, fake cable has white or black.
USB-connector

Original Lightning cable has metal joints that fit tightly on either side of the connector. They also have a trapezoidal shape and has an evenly distances from edges. Fake cable has a square joints, they are loosely connected and are placed at different distances.

The original cable has gold-plated contacts, while fake cable has silver contacts.

The USB plug of original cable has a smooth coating with no openings while a poor-quality copy has a rough surface and stains.

If you look inside the USB-connector, you will see a smooth and even coating, fake may have a deepening.
We recommend not to save money and always buy original Lightning cable. Remember that a greedy person pays twice.
Read another very interesting article about alternative energy of the Sun, water and air.