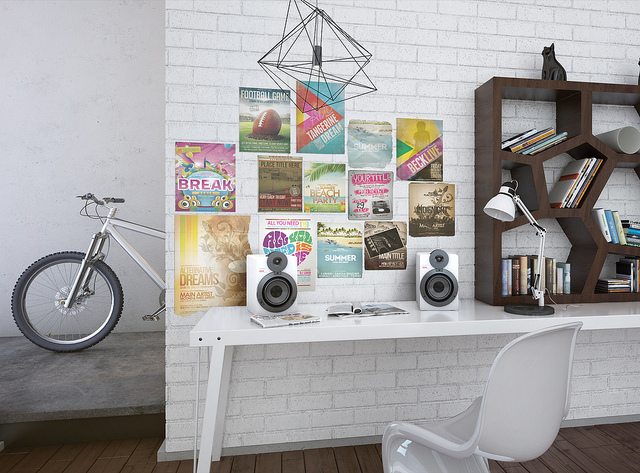 Philips continues to adorn the abode of urban music fans through the speakers , which is a common name – Philips Urban. Each socialized person today has lots of gadgets , and not very portable . So many of them are able to make sounds , and even more : play music . So , a modern sound system , according to Philips, must be able to work with any gadgets , be it a smartphone, tablet, TV or laptop. It is with this thought in mind and created new wireless speakers studio S5X and S3X.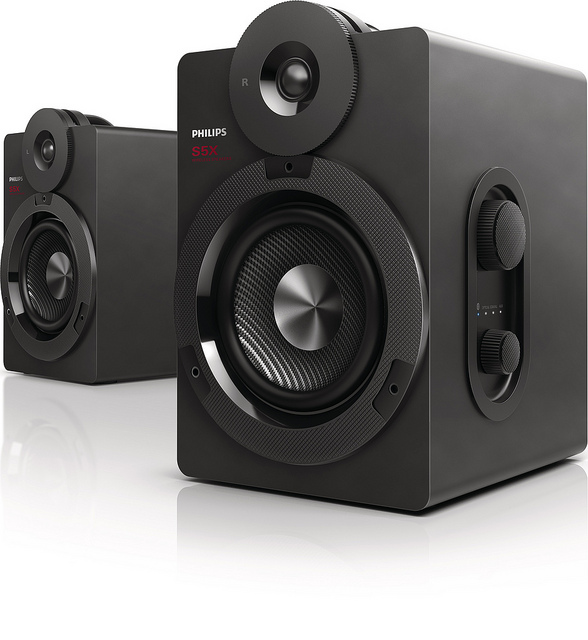 What about the word " studio " it is better to clarify: means home studio. Or simply flat. Just a "studio" sounds more stylish and on – hipster . By reading the press release it occurred to me that it was the city (apparently , the city , do not think you can meet the hipster in the village more than once in his life) hipsters – the main target audience of the ruler. Oh , it looks very cool , but as the game is not yet known. Of course , the press release says that the sound from the speakers is crystal clear and powerful , able to brighten the sound of any enclosed with him gadget. Returning to the first thoughts of being compatible with any gadgets , S5X S3X and supports four types of connections. The first – for Hi-Fi- play (APT-X, AAC), then wirelessly streaming over Bluetooth, digital inputs ( coaxial and optical), as well as the most common audiodzhek .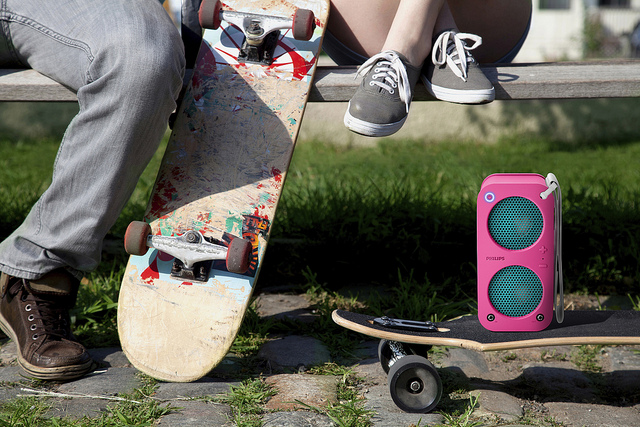 Thus, they are compatible with anything up to gaming consoles and televisions. Both systems are equipped with 15 -millimeter speakers , and on one side there is the sound settings , if I understood correctly – handles equalizer , allowing adjust the bass and treble. And yet , the systems come with remote controls . Not new , of course, but it is convenient , what can I say .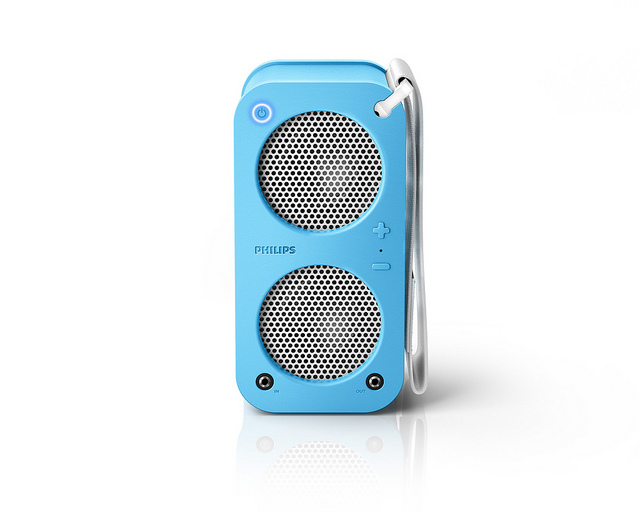 S5X has a capacity of 100 watts (RMS) and a 5.25 – inch subwoofer . Such a system is available bude in October , in white and black. Recommend that they cost 249 euros.
"Less" S3X is content with capacity of 30 watts and a 4-inch subwoofer, and it will cost 199 euros. Yes, it is just gray with yellow bars. In addition to these two systems are still visually similar to classic column , Philips has several systems are more portable .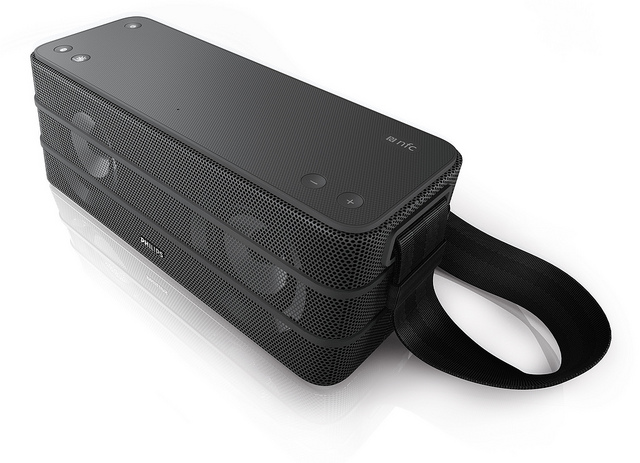 Colorful BR-1X is a column with a one-inch drivers and two modes of operation : indoors and outside . The first mode involves deep bass and crystal-clear detail (sorry for saying that , I just quote the press release) , while the second involves a more heavy sound , full of drums.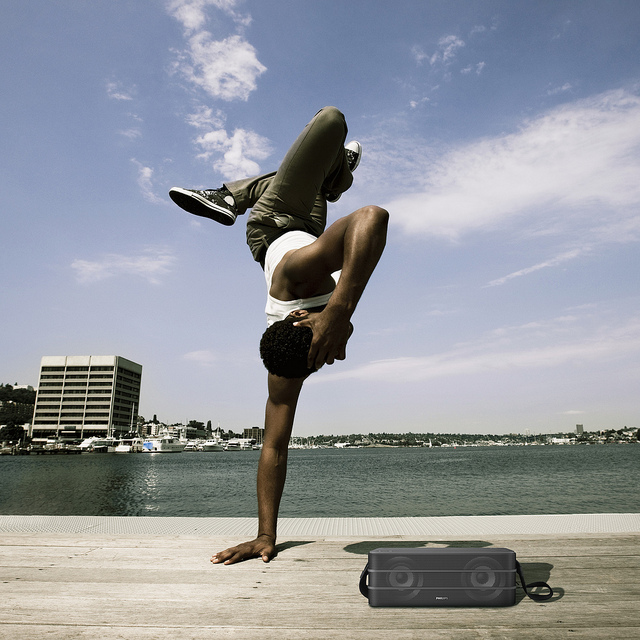 They can be joined together and to carry along . Will be available in September, priced at 99 euros.
Something interesting on behalf SHOQBOX XL – this is one column with two woofers and support NFC Bluetooth for easy connection to the device . Since designed for active people , has a strap for carrying and something like a " beach radio " 90s.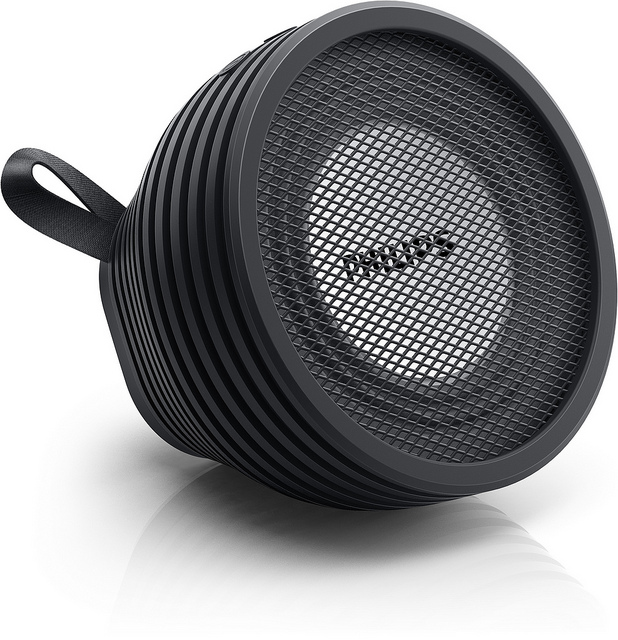 As BR-1X supports the sound modes "on the street" and "the room". It will be available in November for 199 euros.
Finally , a small device called DOT, so to speak , hand speaker. They say he has a good sound, but it should be checked . And that's exactly what it is, so it is a sensor that allows you to turn off the device simply flipping it upside down. DOT will be available in September. To pay for it, you must be 79 euros.
Read another very interesting article about alternative energy of the Sun, water and air.