The gaming laptop from MSI is offering another gaming notebook with quite powerful and "new" graphics card NVIDIA GeForce GTX 960M, the announcement of which was held in March this year. By tradition, the gamer device from this manufacturer has a distinctive design – to what extent small and certainly recognizable. On what this 15-inch machine, and whether to place great hopes on it, we will try to find out.
Design
The gaming laptop from MSI is implemented in a combination of black and red colors. Housing cover made of thin aluminum, due to what is practical and durable – during operation it does not flex at all, even under strong pressure. The only distracting element on the cover is a shield with a dragon that is highlighted – a characteristic feature of the game line gaming laptop from MSI.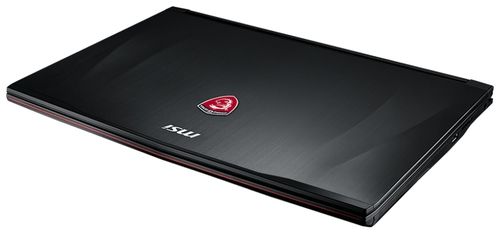 The bottom of the gaming laptop from MSI hull and other components are made of plastic, characterized by high strength. Most of the bottom panel hold air vents through which the naked eye can see the cooling system and other internal components. Also located on the bottom of the subwoofer box, four large supporting legs elongated shape and several related, smaller. Mounted on the panel by means of a set of bolts.
The gaming laptop from MSI weighs surprisingly little for the game model – 2.4 kg, overall dimensions of the case are 383h260h27 mm. This device is easy to carry in a backpack or bag, and this, again, is not typical for gaming devices with strong potential.
Display, sound, webcam
The high-mounted gaming laptop from MSI screen with a resolution of 1920×1080 pixels and a matte anti-glare coating. Diagonal of 15.6 inches, the touch screen is not. But PLS matrix provided by Samsung, which is slightly cheaper to IPS, but the quality is not enough in what concedes. This means that provided excellent viewing angles.
The maximum brightness of 345 cd / m2 is ideal for a matte display, the contrast of 559: 1 is also good. Called perfect color reproduction is difficult, since the spectra covering sRGB and AdobeRGB 79% and 58%, respectively, but this is enough for the whole game and view the content.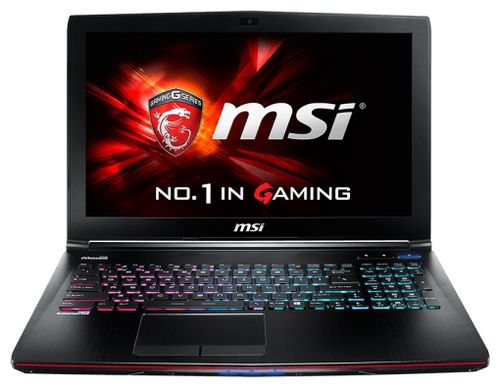 The acoustics in the gaming laptop from MSI GE62 2QD Apache presented four speakers, a subwoofer and two technologies: Audio Boost 2 and Nahimic. A very impressive set, even though the sound quality is not reflected fully, because the bass, which are important in the soundtrack game battles, is clearly not enough. The speakers are located below the front housing a pair of left and right half.
Webcam HD resolution in the work is not bad, it lacks the resources to fully comfortable using Skype.
Keyboard and Touchpad
The island is equipped with a keyboard by Steelseries multicolored lights, rules of which are familiar from previous game versions from MSI. Using the program SteelSeries Engine, you can choose the color of the backlight for the entire keyboard, as well as for the three zones into which it is divided. In addition, this tool provides the ability to assign macros to specific buttons that many gamers will appreciate.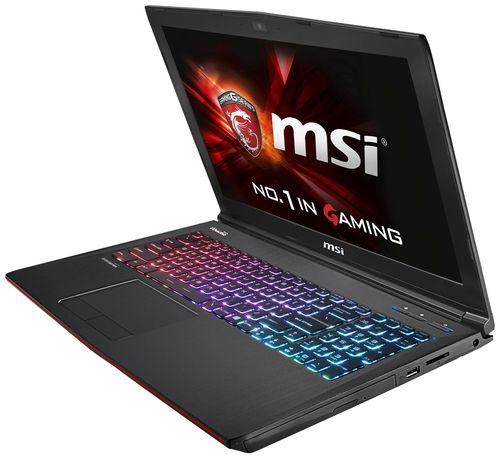 In general, the keyboard gaming laptop from MSI GE62 2QD Apache is extremely convenient, as the keys have a flat surface, a larger distance between each other, the middle course. There is a digital unit, and the Windows button is moved to the area on the right side of the space bar, not on the left, which is typical for all modern laptops.
The touchpad is also to be commended because it is the correct, fast, supports multi-touch gestures. The surface is pleasant to the touch and dedicated mouse buttons are pressed perceptibly, which helps prevent accidental commands.
Performance
Management gaming laptop from MSI GE62 2QD-027RU (MS-16J2) is performed by the operating system Microsoft Windows 8.1 64 Bit. It is based on a powerful quad-core Intel Core i7-4720HQ clocked at 2.6-3.6 GHz generation, Haswell. It is made according to the norms 22-nm process technology and is 47 W, the cache is 6 MB. CPU power is sufficient for any demanding applications and games, hence performance problems should not occur.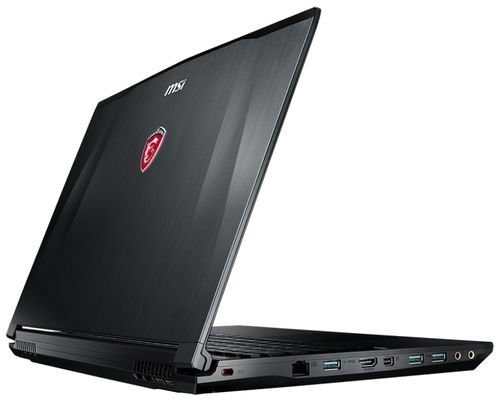 Built-in video card Intel HD Graphics 4600, which is used in the laptop to solve easy problems, has 20 units and works with a frequency of 400-1200 MHz. But just for games and implementation of the "heavy" graphics applications provides discrete graphics NVIDIA GeForce GTX 960M with 2 GB of memory GDDR5, produced on the architecture of Maxwell. Its maximum frequency reaches 1202 MHz, which is not much compared with the previous version – NVIDIA GeForce GTX 860M. By the way, in terms of performance, they also are not too different, although the presence of a new video card in a laptop touted as a significant advantage.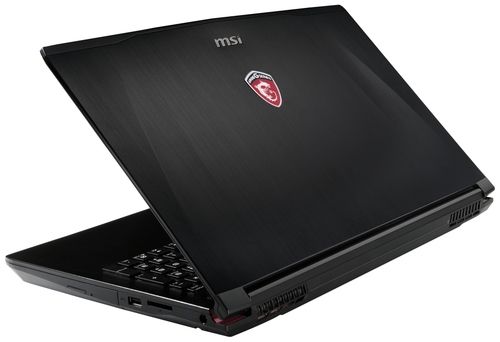 RAM DDR3L-1600 MHz 8 GB of the 16 GB possible, for which there are two slots for memory strip. The disk subsystem is filled with more than decent – a couple of SSD in a RAID 0 total volume of 256 GB, and 1 TB HDD to a rotational speed of 7200 rev / min. And in general, the laptop has four slots – three full-length under M.2 SSDs and one for 2.5-inch hard drive, so the laptop upgrade and improve its performance, the capacity of the disk system is quite real.
Games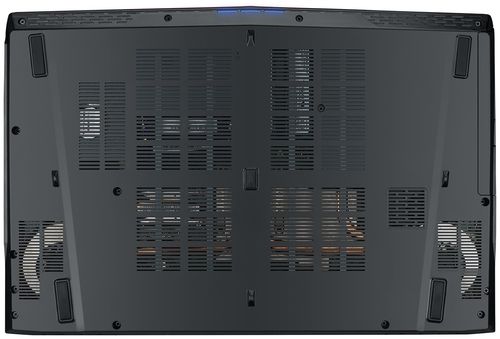 In general gaming laptop from MSI, if we consider the possibility of gaming GTX 960M, then we have the following: a native resolution of Full HD laptop can not reduce almost all the games, setting a minimum high, and often ultra, assured. For example, Battlefield Hardline 2015 in a Full HD + ultra-tuning goes to 28 fps, Dirt Rally 2015 with the same parameters will display 32 fps, and Evolve 2015 is playable with 30 fps.
Ports and Communications
The gaming laptop from MSI GE62 2QD more than a sufficient number of slots, however, the majority is concentrated on the left side bevels, namely, headphone output, microphone input, 3hUSB 3.0, Mini DisplayPort, HDMI, RJ-45 and lock Kensington.

To the right are the power connector, card reader SD, USB 2.0 and a DVD-ROM drive.

On the front side is empty, except for the grids that cover the four speaker sound system.
Wireless technologies are presented Wi-Fi 802.11ac and Bluetooth 4.0.
Battery
This gaming laptop from MSI has a 6-cell lithium-ion battery capacity of 51 Wh. We think it is quite logical that the gamer is not a priori a device has long battery that MSI GE62 2QD and confirmed – in the games he lasted three hours, in text editor mode and view pictures – a little more than four hours. Charging is carried out 120 W power supply.
Verdict of the gaming laptop from MSI
What says gaming laptop from MSI GE62 2QD Apache we definitely liked despite the price tag of $ 1,200. It has everything you need to match the title of not only good device but also the status of a high-performance laptop with promising resources to address a variety of tasks. It is relatively small, stylish and powerful, has a lot of plugs and an excellent keyboard to work and relax comfortably. True, a little "pumped up" the battery, because a laptop is the optimal parameters to accompany his master everywhere, but the desired autonomy, it does not provide. In any case, gaming laptop from MSI GE62 2QD Apache recommended us to buy as a worthy representative of a segment of gaming laptops.
Source: MSI
Read another very interesting article about alternative energy of the Sun, water and air.