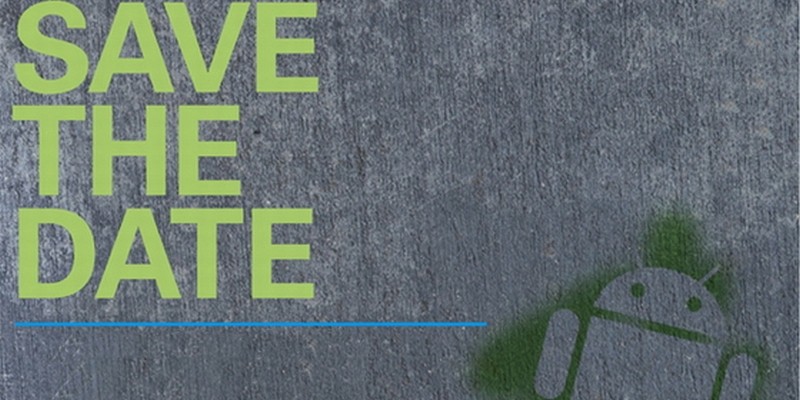 All the September before we received news that soon one or the other company will introduce new products in its own presentation. Very quickly, this news was suddenly a lot, so we decided to make a small calendar with upcoming events, and to bring together the most relevant for today rumors of future vehicles.
The nearest date – October 10 – please us immediately presentations from two companies: Sony and Pantech. First show us the Sony Xperia Z1 f. The device will be mini- version of the Sony Xperia Z1 and get similar with the older "brother" of the interior: a quad- core Snapdragon processor 800, clocked at 2.2 GHz, 20.7 – megapixel camera , protection against dust and water according to the standard IP 58 . We Xperia Z1 mini is a 4.3- inch display with a resolution of 1280 x 720 and a smaller battery – 2300 mAh. It will also be observed difference in size – the Xperia Z1 – 144 x 74 x 8.5 mm , while the mini- version – 127 x 64.9 x 9.4. The phone will be available in 4 colors : black , white , pink , yellow.
Pantech will delight your bubble Vega Note. He will get a 5,9″ Full HD 1080p display, Qualcomm Snapdragon processor 800 with a frequency of 2.3 GHz, 2 GB of RAM, support for LTE-Advanced networks. Stylus and Android 4.2.2 are included.
Next, your party will arrange Google, though here the date information diverge. Some say October 14, others argue that the day X – 30 or 31 October. With the expected product here is more or less clear: waiting for Nexus 5 with 4.97 -inch Full HD display, Qualcomm Snapdragon 800 and 2 GB of RAM on board. Definitely will be presented to Android 4.4 KitKat, also look forward to the appearance of the tablet Asus Nexus 10 ( 2013 edition) , and – who knows – a "smart" clock Google Gem.
The next date is perhaps the most anticipated among fans of apple products. October 15 to be marked by the advent of 5 -generation tablet iPad 2 and iPad mini . It's not clear: it is known that the iPad 5 will change the design – it will be already, and it will be possible to embrace one hand. iPad mini should get a Touch ID and new body colors , but will there be Retina- matrix – is unknown. Also expect iOS 7.1 and – who knows – iWatch?
On the same day, scheduled presentation of the company Nike. Expected to show a new generation of bracelets Fuelband, but we hope for more.
Without giving breath of the abundance of new products, organize your event HTC – October 17 , we must finally, to see the HTC One Max – this monster of smartphones, which have intrigued everyone, and now we crave only one thing – to find out if it was true that he would receive 5.7 – inch screen, Qualcomm Snapdragon S4 Pro 1,7 GHz video accelerator Adreno 320, 16 GB of internal memory with a slot microSD, wireless modules ( including LTE) and a battery of 3300 mAh.
But the most major event awaits us in sunny Abu Dhabi October 22 – there is a final presentation will Nokia, which will present six devices at once! This is a 6 -inch Lumia smartped 1520 and tablet Lumia 2520, Lumia smartphones budget options and a few accessories.
No specific date yet remained presentations Samsung and LG, which must be demonstrated first of its kind smartphones with flexible displays.
Here, perhaps, and all significant events , the expectation which does not allow us to sleep at night. Write, have we forgotten anything, and the presentation of what device you personally expect the most.
Read another very interesting article about alternative energy of the Sun, water and air.