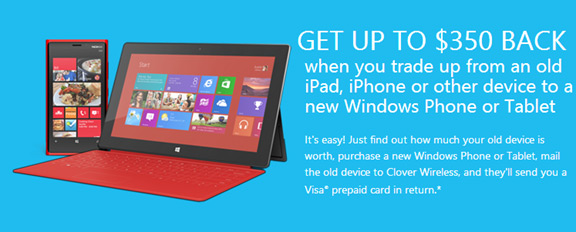 More recently, Microsoft started buying used Apple tablet , and this week repurchase program used mobile devices has been significantly expanded: now you can take not only the old iPad, but also iPhone and devices from other manufacturers, and receive a refund up to $ 350.
Now, Microsoft has an immense number of gadgets of different brands, including not only the products of Apple, but also smartphones and tablets running Android, Symbian, Palm OS, Bada, and other operating systems. However, the very ancient and exotic models do not bring a dime to their former owners – the latter will be comforted in that the device is properly disposed of. But a relatively new device, but still in good condition, can result in a coupon for up to $ 350, which can be paid for in-store purchase Microsoft.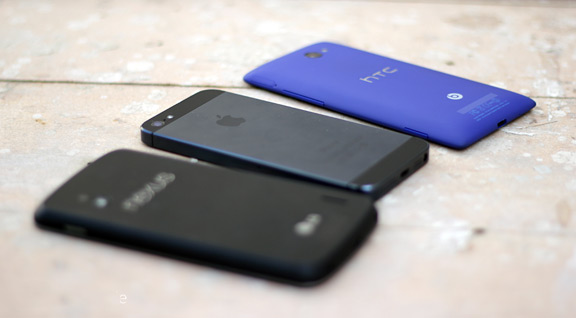 A user who wants to get rid of the boring gadget and get a refund for the purchase of products Microsoft, can visit the website of the program and fill out the form below to estimate the value of their device. It should then mail it to the store Clover Wireless, enclosing a receipt showing the recent purchase of one of the devices Microsoft: Surface tablet or smartphone based on Windows Phone. Money will be returned to the bank card within 2 months of receipt of a shop unit and check its consistency.

Microsoft invites you to participate in the action not only to individual users, but also corporate, offering to take old equipment with buckets, the weight of bulk quantities.
Read another very interesting article about alternative energy of the Sun, water and air.