Rumors about the appearance of iTV in the next couple of years, have been around for a long time , but until now they were taking the start somewhere among Asian suppliers Apple, which allegedly already testing new. At this time it is not about the device, and a special service for the broadcasting of television channels.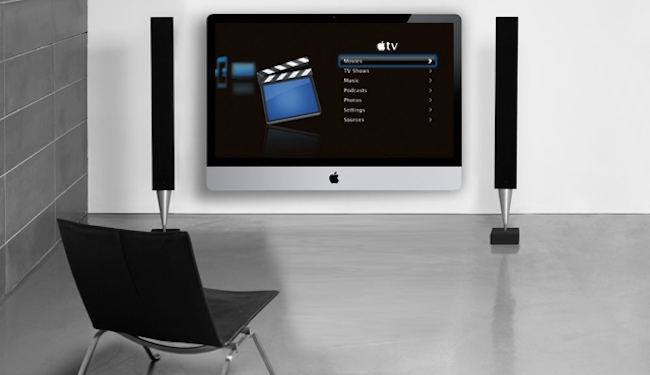 As reported by our colleagues from the portal 9to5Mac, the technology giant is in talks with major U.S. telecom companies. According to the publication, Apple intends to provide its customers a whole new level of service. In particular, it is about being able to skip commercials on request, so that nothing would distract him from watching a series.
Who will reimburse the media giant millions of dollars they will lose in the absence of advertising in the audience? Of course, the very Apple. In this case, the corporation plans to profit from the sale of subscriptions to the new service. Thus, Apple will act as a kind of advertising intermediary between viewers and large companies.
All this unwittingly suggest the imminent release of iTV. Of course, Apple could promote your product with the prefix Apple TV, but it is unlikely this is the level at which it plans to get out. Such a service would be a great addition to many other exclusive features TV from Cupertino.
However, if you still go down to the ground, then you may run TV service for Apple TV now looks like the most optimal. Prefix costs only $ 99, which allows the company to expand customer base in no time. With a TV for two or three thousand dollars will make it much more difficult because the target audience will be reduced tenfold.
Apple is close to an agreement with one of the telecom companies. Its essence is to enable IT-giant broadcast cable TV through Apple TV. The first step on the way to conquer a new market.
It is possible that the company will introduce a new service in the autumn of this year. No matter how much will go to the talks – the last agreement about iRadio were made ​​a few days before his presentation at WWDC.
Read another very interesting article about alternative energy of the Sun, water and air.