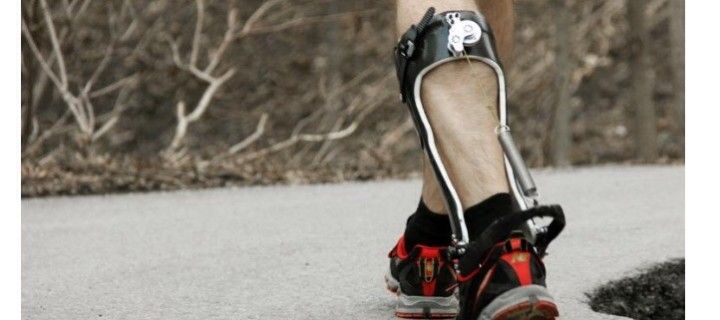 Walking is a good form of exercise. But there are some cases where a person may need additional assistance during walking. For example, patients who have had a stroke, or a person who, on the contrary, spending too much time on their feet.
For the first time, experts can improve walking person without the use of an external power supply, according to a study published recently in Nature. The Exoskeleton, which is placed in an ordinary sneaker, reduces energy costs of human walking about 7 percent, which is equivalent to the fact that you will remove the 4.5 pound backpack. The device makes walking less tiring. Researchers at Carnegie Mellon University and the University of North Carolina using elastic exoskeleton.
However, 7 percent reduction in energy expenditure during walking is not a completely new development: the researchers achieved similar success in the past. In 2013, a group of researchers has achieved a 6-percent reduction in energy consumption due to the compressed air system. Others worked with the exoskeleton is powered by electric motors and batteries.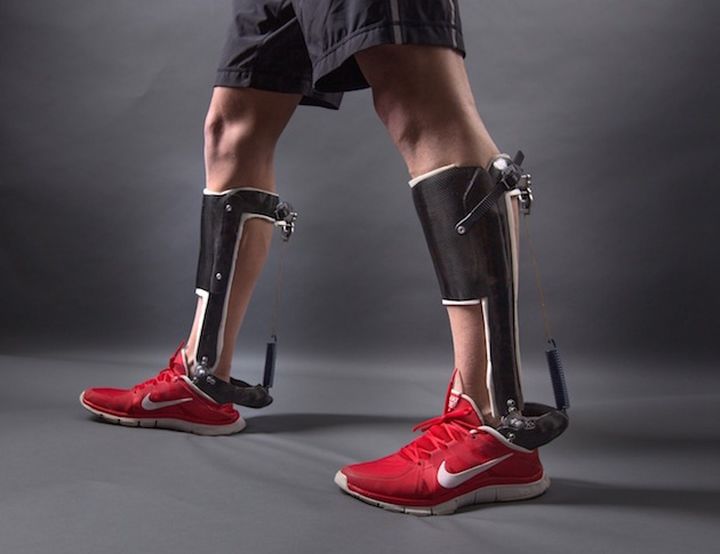 Unlike most of the calf muscle is not "turned on" by reducing and compressing itself. This provides a rigid connection in which the Achilles's tendon can be stretched. With each step, the passive coupling activates a spring disposed parallel to the Achilles's tendon, taking the load off the calf muscles. The device has a super light weight. This means that the wearing of such a mechanism does not require additional costs. "The device weighs 300 to 500 grams, which is slightly heavier than your sneakers," – say the creators.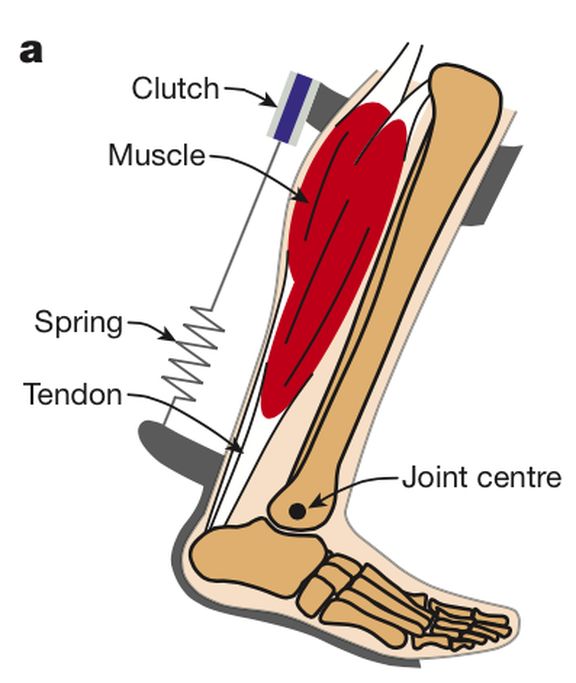 Specified. that the device has been tested on nine able-bodied adults. I wonder how the device is used in everyday life. "It is not clear how the device will not respond rhythmic cyclic tasks," – said Daniel Ferris, a biomedical engineer at the University of Michigan. "Use the invention is not very difficult," – said Sawicki, co-author of the research. "After 20 minutes, most people do not notice it and remembered only when it is removed."
Source: TheVerge
Read another very interesting article about alternative energy of the Sun, water and air.