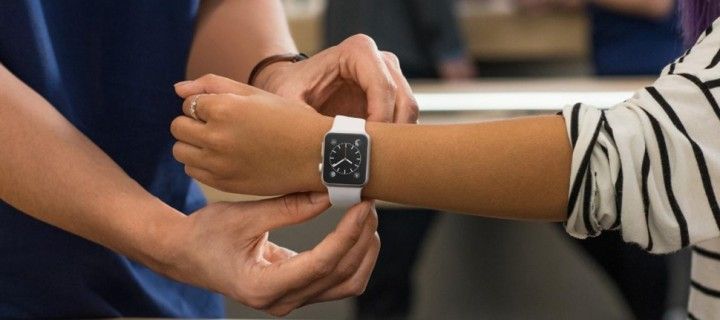 Apple Watch is almost here. The moment when you can wear this watch on your wrist is rapidly approaching. The official presentation of the product long ago completed, all of our burning questions about the release date, various modifications and price responses were received. If you want to buy Apple Watch, here's what you need to know.
When they are available?
Apple has finally announced that it plans to open pre-orders for their clocks on April 10 at 12:01 am Pacific Time, device sale will start on April 24th. Apple has not confirmed the information about the special schedule of its stores. Making pre-orders online is probably the best way to buy the device, without having to worry about how to get into a long line. To help you prepare for the registration of pre-order, Apple placed the heart, which can be placed in front of the model of Apple Watch, to design pre-order passed quickly.
When to start selling the iPhone 6, all Apple retail stores opened at 8 am local time. So it is possible that on April 24 will be the same.
What is the cost Apple Watch?
Apple Watch will be available in three collections, each of which has its price range. The cheapest is a collection Watch Sport, which cost starts at $ 350 for the 38mm model and $ 400 for the 42mm model. A choice of the following colors Strap: white, blue, green and pink.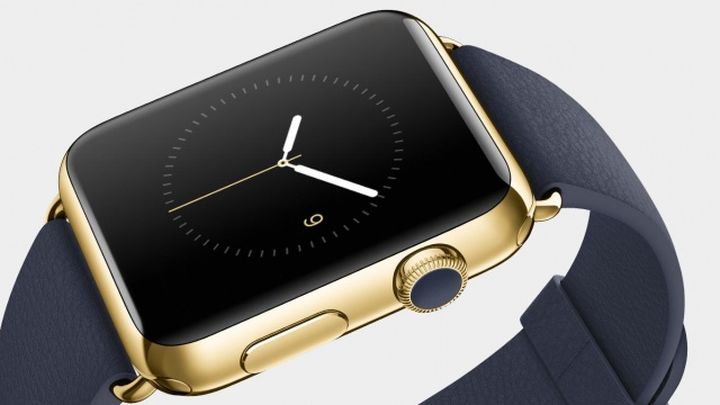 The collection, made of stainless steel, will cost you a bit more expensive. 38mm model in silver body with a white or black strap will cost $ 550 for the version 42mm will have to pay $ 600. These amounts are minimal and will vary depending on the chosen strap. Thus, the model with the Milanese bracelet will cost you $ 700.
Finally, Watch Edition, made of 18-carat gold, will cost at least $ 10,000. You can choose from pink gold or yellow gold. In this case, the starting price of a 42mm model is $ 12,000. The most expensive Apple Watch Edition size 38mm with leather strap and modern will cost as much as $ 17,000.
Additional straps can be purchased separately. So, a sporty strap will cost you $ 50, leather and Milan will cost $ 150 for the most expensive metal bracelet, will pay $ 450.
How much will it cost AppleCare?
If you decide Thu spent too little on your new shiny device, you can safely buy an AppleCare protection – a contract that extends the service of the company's products. According to various sources, the cost of AppleCare will range from $ 60 to $ 1,000 depending on the chosen model Apple Watch. The contract price for the Sports model is $ 60, the price will include extended two-year warranty covering an accidental damage. AppleCare for collection, made of stainless steel, will cost $ 80. At that time, as the protection of Apple Watch Edition will cost $ 1,000, which will provide a 3-year service support hours.
Without Applecare, the first two hours of the collection will have only one year warranty for hardware maintenance and support for 90 days. Apple Edition Watch will come with a two year warranty and free support. It is unclear how much Apple will ask for repairs after the warranty device, but most likely it will be a cheap pleasure.
Where will sell Apple Watch?
Hours of Apple will be sold in the following countries starting from April 10 in the US, UK, Australia, Canada, China, France, Germany, Hong Kong and Japan. Apple promises that soon it will appear in other countries.
In addition to the Apple Store, Apple Watch will be available in 3 specialized shops: London Selfridges, Paris Gallerie Lafayette and Tokyo Isetan store.
Source: DigitalTrends
Read another very interesting article about alternative energy of the Sun, water and air.