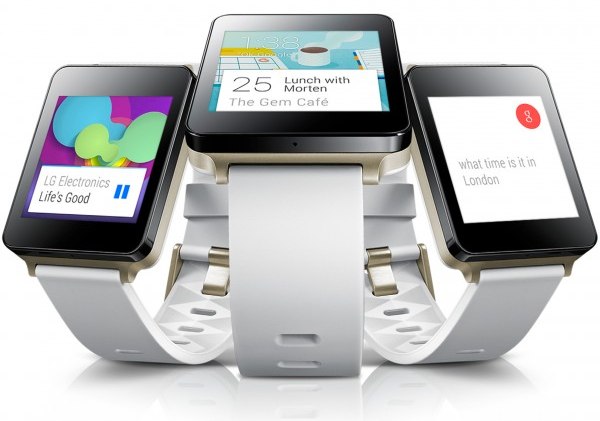 Immediately (or almost simultaneously) with the opening of the conference Google I / O in San Francisco, LG G Watch has finally officially unveiled the final characteristics of its watches LG G Watch and announced the start of sales in 12 countries. Information about the platform Google Wear first appeared in March this year and was granted all these months metered, a teaspoon. So nothing new after today as plum , almost did not recognize.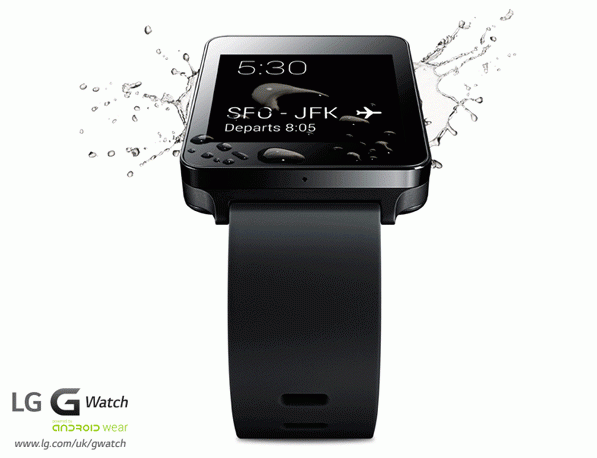 News was the only information that after the 12 countries "lucky" clock "soon" will be available in 27 more countries, including Europe. And that means they can be bought with us. Anyway, in the "suitcase" deliveries. Surprise was the relative protection information hours class IP67, which means dust-proof mechanism and the ability to stay at a depth of one meter for half an hour.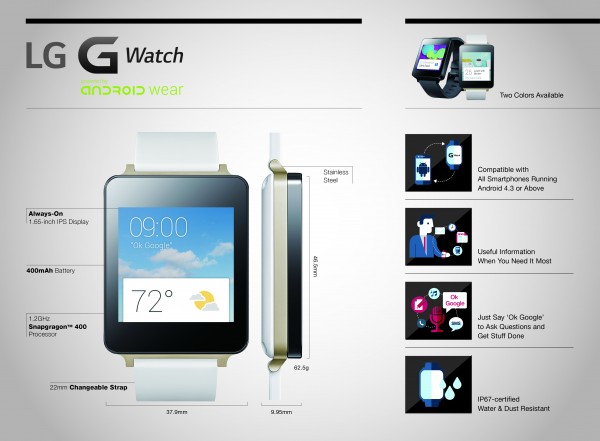 Technical characteristics of the LG G Watch
Let me remind you the key features of hours: the complete absence of any key (only interesting as they are, in this case, turn on and off?), Voice control (yes, I must say cherished phrase «ok, Google») and gestures on the screen. Watches are powered by Google Wear and compatible (ura-ura!) with all smartphones running Android version 4.3 and higher. Inside worth Qualcomm Snapdragon processor 400, 1.65-inch screen with a resolution 280×280 points, the battery capacity of 400 mAh. Resources Memory – 512 MB of RAM and a 4GB drive. Weigh LG G Watch Watches 63 grams with dimensions 47h38x10 millimeters. And compatible with any watch straps width of 22 millimeters. Will be sold in two colors: black harsh (black titan) and "white on gold» (white gold). About the price we already wrote : in some countries they will cost 255 dollars (probably before taxes). Prices in different countries, as you well know, will be different.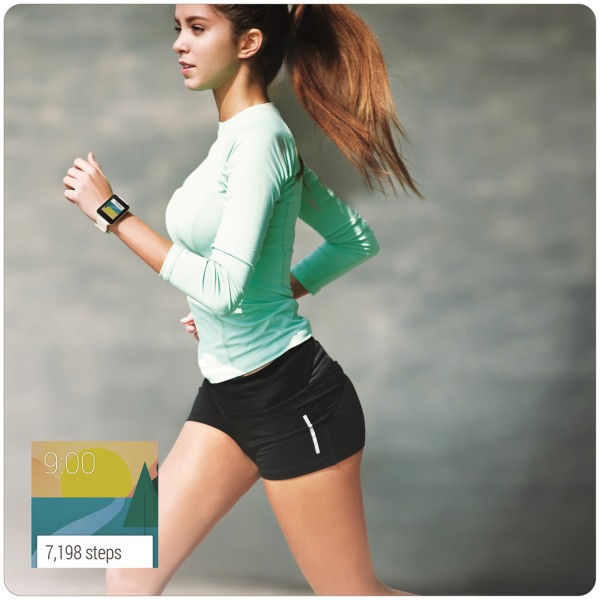 Read another very interesting article about alternative energy of the Sun, water and air.