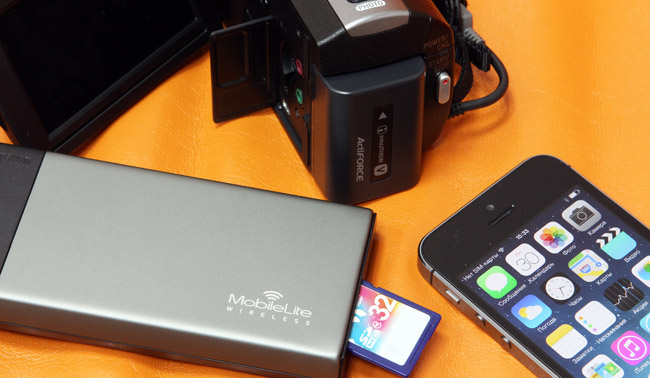 External batteries currently active user of smart phones will be surprised. Rather, "power metal cans" (English power bank) are firmly established in the bags of active users of the iPhone and Android-devices. But the battery is discharged – it's not the only problem smartphones today, and if people are "green robot" often have the option to expand the memory card microSD, then the owners of the iPhone can not afford. Kingston MobileLite Wireless will help solve both problems at once.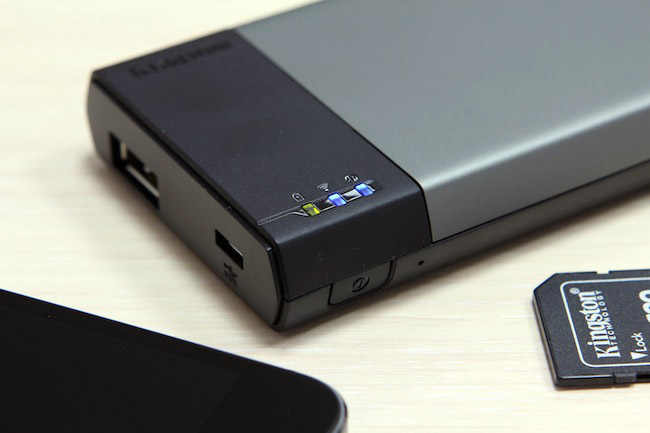 Let's start with the supplied and the appearance of the device. In a small box manufacturer could fit very spartan set – the device itself, an adapter with a microSD to SD, a small instruction manual and USB-cable. It would seem, not so much, but all you need on the spot.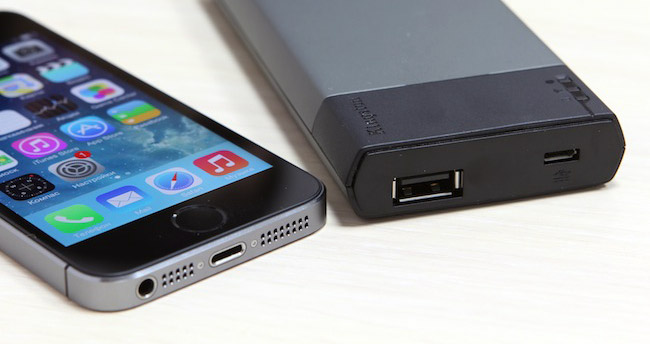 Features Kingston MobileLite Wireless:
Inputs for USB drives and SD – reading the memory card SD, SDHC, SDXC and microSD
Supported file systems – FAT, FAT32, NTFS, exFAT
Dimensions – 124.8 mm x 59,9 mm x 17,3 mm
Weight – 98 g
Wireless Network Interface – Wi-Fi 802.11 g / n with wireless security (WPA2)
Rechargeable battery – up to 5 hours of continuous operation
Battery built-in Li-Polymer, 1800 mAh, 3.7 V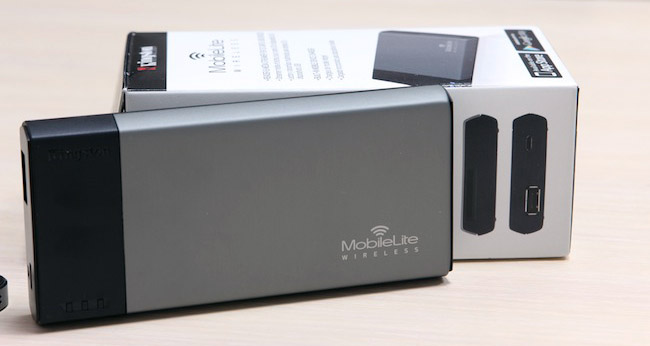 The main purpose of the device, in addition to providing a longer period of iPhone, and even provide an opportunity to expand the phone's memory. At the ends of MobileLite Wireless has slots for SD (SDHC, SDXC) and USB, and thus using an application from the App Store you will be able to access the data on these drives directly from your phone.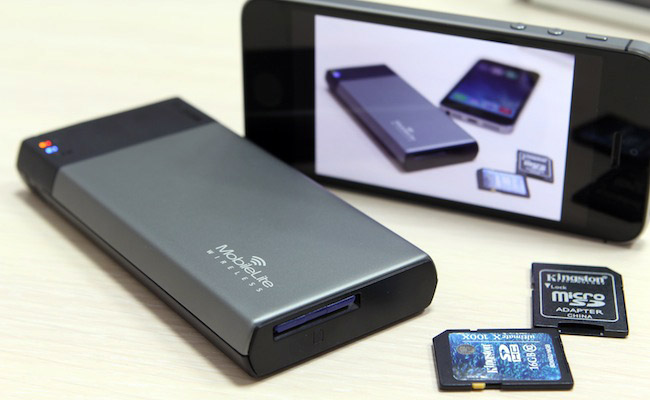 For example, you quite unexpectedly took some photos on my camera, which is very urgent need to share on social networks. Enough to remove the stick from your camera, insert MobileLite and save in the "Gallery» iPhone all the pictures, which you can then share in Instagram, Twitter and other social networks.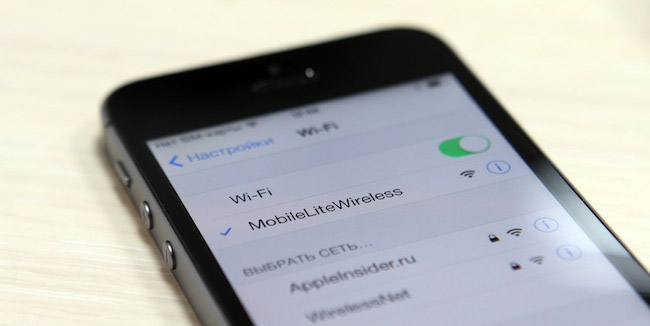 Or, you can imagine a different situation: in your iPhone all memory crammed to overflowing photographs of relatives and loved ones, but in view of ambulance trip to another city or country, you must provide themselves with a dozen favorite TV series and a couple of feature films. We dump the necessary content or a USB-stick or the SD-card (but you can go there and back) and a Wi-Fi, a device created by Kingston, look to the train / bus / plane to their favorite movies.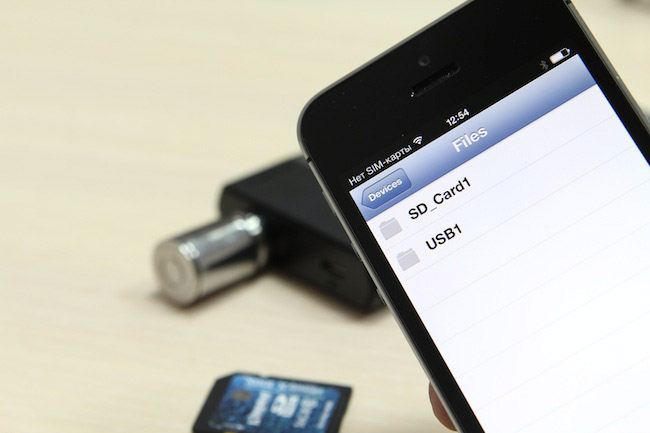 However, use cases can be much longer, I just called the first two that come to mind. Given the fact that the simultaneous use of Kingston MobileLite Wireless can be three, then expand the horizons of even more, simply turn the fantasy.
Unfortunately, the device is not ideal, and the main claim on my part is the mean time – 5 hours of continuous data transmission. On the one hand, this is as much as 2-3 films, but if you think about it, it's not so much as it seems. Of course, you can pick up a separate MobileLite Wireless external battery for 8-10 thousand mAh battery, and then the device will run much longer, but in that case you need to understand that you have to wear even one extra unit. But on the other hand – it is about the device in the price range up to two thousand rubles, so the demand everything at once and it would be wrong.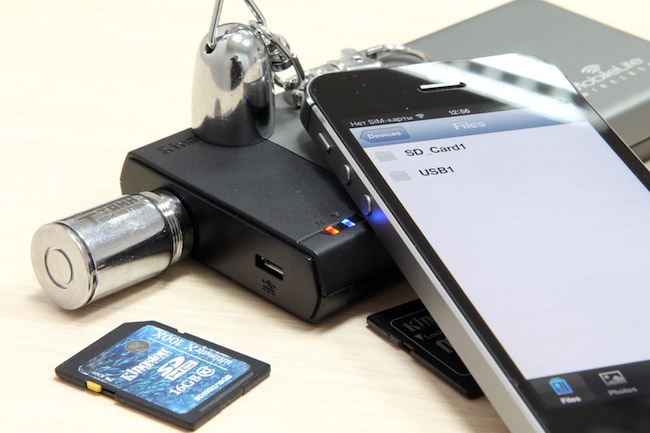 As a result, we get a multi-function device that can significantly expand the use of a smartphone or tablet for a very modest money. In addition to expanding the memory gadget, owner of Kingston MobileLite Wireless will always be able to charge the smartphone in case the battery "in the red zone."
Read another very interesting article about alternative energy of the Sun, water and air.