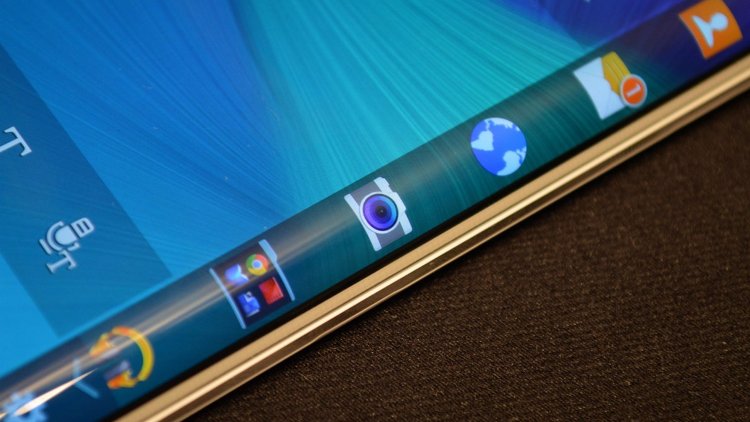 Samsung Galaxy Note Edge (3 September 2014) and the Moto X 2014 (4 September 2014) from Motorola are among the most widely discussed Android-smartphone this fall, and notable for the fact that they were presented almost simultaneously. Both phones have fairly powerful specifications that give them a special attraction. Note Edge differs from other smartphones presence on the right side of the screen in the form of additional information line.
Resource Phone Arena compares Note Edge vs Moto X 2014 among themselves, leading characteristics of these smartphones. Apparently, not all the characteristics of the devices were known commentators. For this reason, in some cases, one or the other component is provided for only one of the considered telephone.
Note Edge is running Android 4.4, while being similar to Nexus 6 product Motorola Moto X 2014 phone is based on Android 4.4.4 and 5.0, said resource Phone Arena.
Dimensions Note Edge (151,3 x 82,4 x 8,3 mm) greater than the dimensions Moto X 2014 (140,8 x 72,4 x 9,9 mm). The first digit describes the height device, the second – its width, and the third – the thickness. Moto X 2014 although smaller, but slightly thicker. It weighs 144 grams, while Note Edge – 174 grams. Moto X 2014 is positioned as a splash-proof device.
Note Edge has a 5.6-inch Super AMOLED-display resolution is 1440 x 2560 at a density of 525 pixels per inch. Its area of ​​the screen is 69.39% of the area of ​​the body of the phone. Moto X 2014 is characterized by a more modest size of its AMOLED-display – just 5.2 inches diagonally. Display resolution of this phone is 1080 x 1920 pixels, and the density – 423 pixels per inch. Screen occupies 73.46% of the casing. The color scheme of the screens of both devices is considered 16,777,216 colors. Both have touch screens "multitouch" functions like. Note Edge screen is protected from scratches and special glass has a light sensor and proximity. The same sensors have also display Moto X in 2014, protected from scratching the glass Corning Gorilla Glass 3.
Note Edge vs Moto X 2014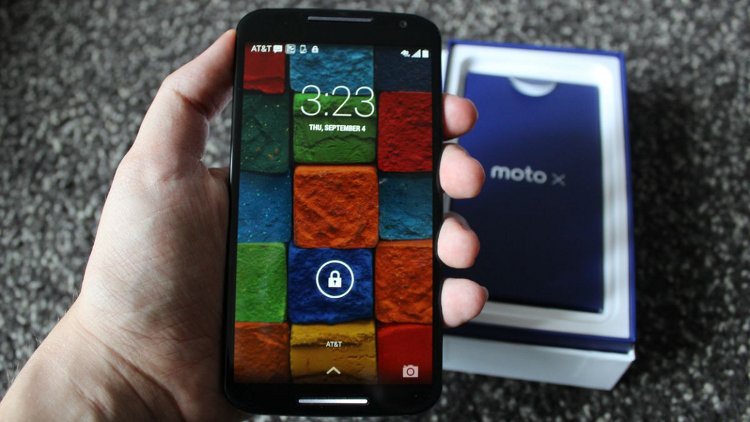 Both phones boast good cameras. Camera Note Edge 16-megapixel, it has an LED flash. The size of its aperture is F2.2, like the Moto X 2014. The focal length of the camera Moto X 2014 (in 35mm terms) is 29 millimeters.
In addition, the main camera Note Edge has a backlight sensor (BSI), autofocus, touch focus, manual focus, continuous auto focus, digital and optical image stabilization, face tracking, (exposure compensation), corresponding to ISO, White Balance Presets, speed mode (Burst Mode), digital zoom, geoteggingom, High Dynamic Range mode (HDR), panoramic mode, scenes, effects, timer for self and voice activation.
List of the additional camera features rear panel Moto X 2014 includes autofocus, high-speed mode (Burst Mode), geotagging, High Dynamic Range mode (HDR), and panorama mode.
Note Edge camera shoots video at resolutions 3840 x 2160 (4K) and 1920 x 1080 (1080p HD). It is known that Moto X 2014 shoots video at the same resolution at 30 frames per second.
Soup of the reviewed and front camera 3.7 megapixel – Note Edge and 2-megapixel – Moto X 2014.
In terms of hardware, both smartphones are powerful enough for some superiority Note Edge, based on the Qualcomm Snapdragon processor 805 APQ8084. This quad-core chip contains a 2.7-gigahertz core Krait 450. Meanwhile, Moto X 2014 has a Qualcomm Snapdragon processor 801 8974-AC, is characterized by four 2.5-gigahertz cores Krait 400.
Note Edge GPU is Adreno 420, and Moto X 2014 – Adreno 330. In Note Edge (3072 megabytes) of RAM more than the Moto X 2014 (2048). Both devaysa a 32-gigabyte hard drives. At the same time, as the resource Phone Arena, Note Edge supports memory cards microSD, microSDHC, microSDXC – up to 64 gigabytes.
Note Edge optional microphone is used for recording and Moto X 2014 – for noise reduction. Note Edge has an accelerometer, gyroscope, compass, fingerprint scanner and a barometer. He, like the Moto X in 2014, also supports voice dialing and voice command input. Smartphone Motorola has an accelerometer and a compass.
And what of the above phones more like you Note Edge vs Moto X 2014? Elegant but few Note Edge with an unusual additional screen, which is a continuation of his side of the main display, or the Moto X 2014, which by today's standards may be considered against the background of even a miniature giant Phablet Note Edge vs Moto X 2014?
Read another very interesting article about alternative energy of the Sun, water and air.