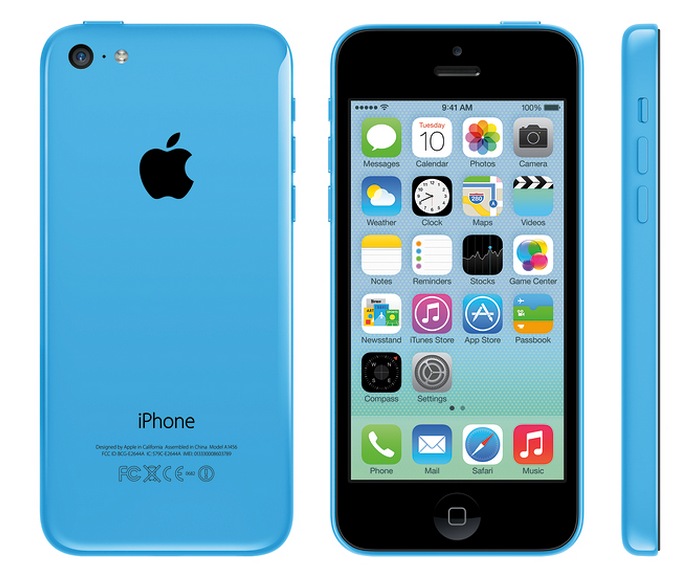 Each time after the release of a new device employees iFixit, as usual, make them out. This time, they dismantled the Apple iPhone 5C and found in it a little something new, because the smartphone is essentially the same iPhone 5 , which introduced a year ago.
In general, all of the changes is to switch to plastic shell, plastic button, and a few other type of speakers and a microphone. However, the plastic casing and also marks an increase in weight of the device, at least compared to the iPhone 5S. Plastic is not easy to break or bend, but the body itself weighs 43.8 grams.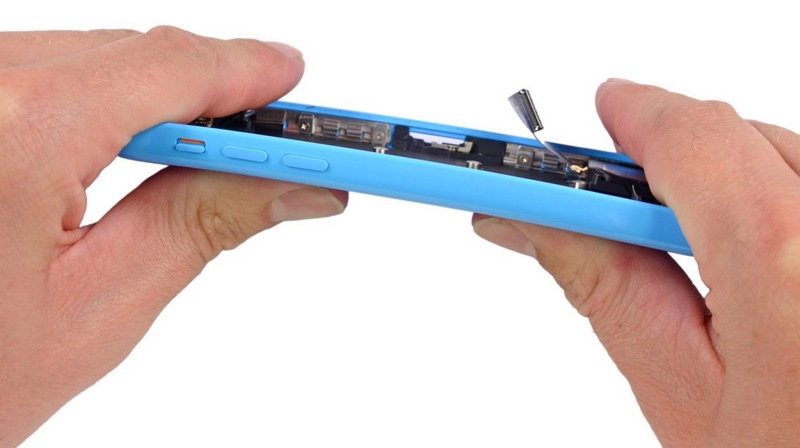 In comparison, the iPhone 5S aluminum body weighs 25.9 grams. It is believed to iFixit, this approach has much to increase the overall strength of the smartphone – Apple definitely does not want iPhone 5C bent in your pocket (for example, the body of iPhone 5 is easily bent ) or crashed due to a fall.
Inside the smartphone a lot of glue, and the situation is even worse than the iPhone 5S . Even the battery is attached with an adhesive so that the replacement will have to use the heat and a variety of tools to replace it. Also, the adhesive is clearly not only brings order and reduces the ease of repair.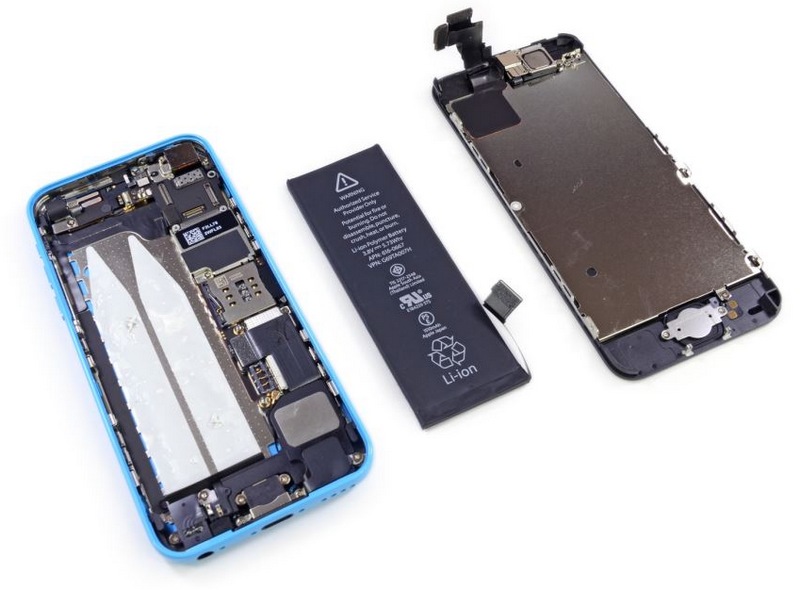 In the case of a battery change is to increase its capacity – 1440 mAh with the iPhone 5 to 1510 mAh in the iPhone 5C. Of course, this is a significant improvement, but at the same time, it is less than 1560 mAh in the same iPhone 5S.
What do we have in the end? But in the end iFixit "awarded" iPhone 5C only 6 points out of 10. Points reduced due to the inconvenience replacement battery connectors and glue on that glass, digitizer and the screen is a single entity.
Read another very interesting article about alternative energy of the Sun, water and air.