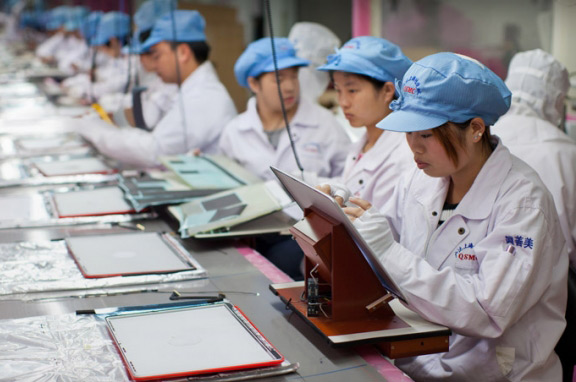 Foxconn, a manufacturer of electronic components in China, has received an order for budget smartphones iPhone and flagship phones iPhone 5S , Says Tzvi, citing sources in the environment suppliers. For this reason, Foxconn plans to hire an additional 90,000 employees in the coming months.
The need to release new smartphones Apple has prompted Foxconn to significantly expand production and increase staff at factories in Shenzhen. The number of workers in the company now stands at 210,000 people over the next months, the manufacturer will increase staff to 300 000 people. According to the source, this is due to including the mass production budget version iPhone for emerging markets.
New staff will assemble the iPhone 5S, equipped with a fingerprint reader, a powerful processor and an improved camera. Probably, the phone will also have 2 GB of RAM, the basic 13-megapixel camera, support for LTE Advanced networks and "gigabit" module Wi-Fi 802.11ac.
The budget version of "apple" device known as the iPhone 5C , will have a plastic body in different colors. Characteristics of the device will remain at the current flagship iPhone 5: a dual-core processor A6, 1 GB of RAM, 8-megapixel camera.
Start of production of new models of iPhone was launched in July, the yield on the smartphone market is expected in September or October.
Read another very interesting article about alternative energy of the Sun, water and air.