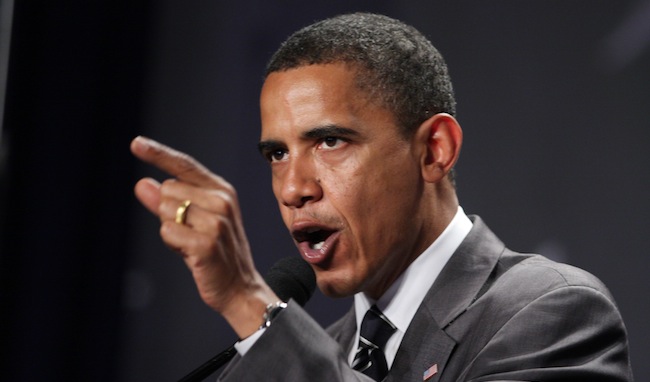 On Tuesday, U.S. President Barack Obama met with the heads of technology companies, including Apple CEO Tim Cook to discuss questions about state-sanctioned surveillance network users Internet site work and HealthCare.gov. On assurances to Reuters, all two o'clock meeting was entirely devoted to the safety of users and recently disclosed system PRISM.
Disclosure of Edward Snowden Program U.S. National Security Agency to collect information PRISM gave significant opportunity to discuss the legality of such measures. NSA program was used as a means to control and monitor network traffic, phone calls and messages, to prevent terrorist attacks and other acts of extremism. How it was used in fact – is not known. Great popularity after the disclosure began to acquire Tor-network, which are used to anonymize web activity. An increasing number of organizations who have been "listening" to resort to the implementation of its activities in Tor – journalists, major corporations, public and non-governmental organizations. Although confident rumors and unofficial support Tor same NSA.
President Obama said that he "believes in an open and free Internet." For its part, the heads of major companies have made a statement which expressed their gratitude for the opportunity to discuss their principles and views on the situation directly with the president and hope for a more aggressive deployment of reform in this area.
Particularly worth mentioning is that the European Union Heads of State who were subjected to "tapping", expressed his indignation at the actions of American intelligence and intends to adopt a law requiring companies to notify the technological nature of their work with the secret services.
At one time, Apple has come up with an official statement where assured its users that received from the NSA requests for access to personal information, and there were about 5000, carefully considered and lawyers have been approved only in the case of a direct threat to a person's life. On assurances as Andrew Stone, who once worked at Next, it is the death of Steve Jobs gave impetus to cooperation with Apple NSA. While he was alive founder of the company, he did not tolerate any interactions with the NSA, as it were "friends" within the Agency and forgave him a "behavior."
For those who are really afraid for the safety of their data, recall that IMessages, FaceTime, iCloud Keychain TouchID and are officially safe. The Internet already went publication about the possibility of breaking iMessages (encrypted connection) by wedging in the third transfer correspondent, having the ability to read and modify messages, but you need to have a rather complex technical equipment. Regarding the same iCloud Keychain TouchID and can not survive. 256-bit encryption will protect your passwords and data from theft and TouchID has a separate area in the processor, which is solely responsible for the process of storage and fingerprint recognition.
Perhaps in the future we will reveal new information about these services likely hacking Apple, but there is no reason to worry about your data is not.
Read another very interesting article about alternative energy of the Sun, water and air.