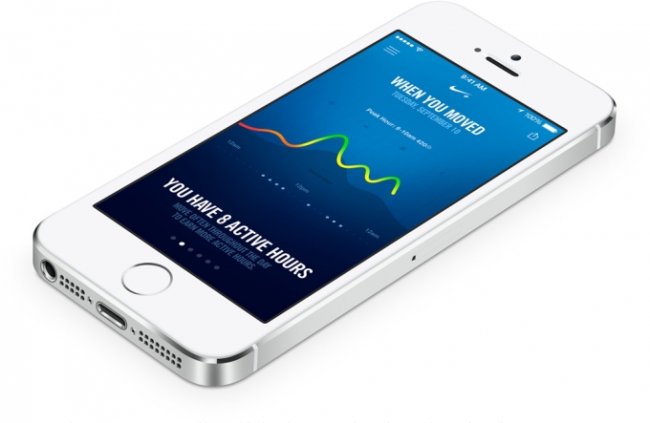 Recently, the focus of analysts and major technology publications focused on the iPhone 5C – supposedly "budget" version of the popular smartphone, which was to "blow up" the Asian markets. Alas, the miracle did not happen, the $ 300 iPhone nobody saw, so all over the world went traditional for such occasions wave of disappointment. With all the talk experts almost forgot iPhone 5s, as presented on September 10.
When Phil Schiller revealed the specifications and features of 5S , right before my eyes started flickering footage with other event Apple, where the company introduced the iPhone 4s. It turned out that between updates of 4 to 5 4s and 5s on a lot in common.
What advantages were in iPhone 4s compared to its predecessor? More powerful processor, better camera and the connection with an unchanged appearance. Its main "trick" is, of course, Siri – Apple's voice assistant with a decent set of features and without the support of the Russian language.
And what we see in the iPhone 5s? Again, the powerful chip A7, productivity growth in the two-fold compared with the iPhone 5, the new gadgets in the chamber like Slow motion, while he looks no different from the "five." But even here there is a "killer-feature": a fingerprint sensor , disguised as the Home of sapphire glass.
Taking off a good movie directors sometimes decide to break it up into several parts. As a rule, it is not only a desire to uncover the plot much detail, but also to gain the banal. If the product is sold well, it just needs to add something new.
The same thing happened with the iPhone 5s. A year ago, his predecessor put the all-time record sales – five million smartphones sold in just one weekend. Apple has added several new features the device has made the main focus on the fingerprint sensor and released to the market, "the second part» iPhone 5. Most interestingly, this tactic is guaranteed to work.
Why? For the first three days of sales of the iPhone 4 sold almost reached the two million devices. Then it seemed exorbitant figure, but a year later the iPhone 4s increased this figure by half, although update was not the most serious, if we take the same update to the iPhone 3GS to the iPhone 4.
It is unclear whether Apple will be able to realize more than five million units at this time, but the fact that she is sure to reach that mark, no doubt. Users of the iPhone 4 and 4s happy to update their gadgets to the latest model, the more 5s will receive a quality, powerful and competitive smartphone .
Start selling iPhone 5s (and 5c) will be held on September 20 without the right to pre-order the older version. Sample data we'll see on Monday, September 23.
Read another very interesting article about alternative energy of the Sun, water and air.