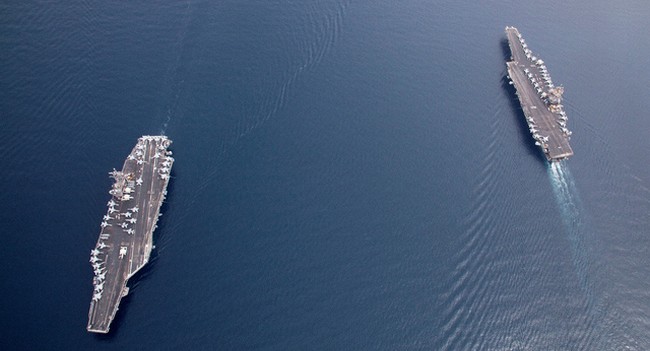 Not just Chinese companies really appreciate the benefits of flying drones. The Agency for Defense Advanced Research Projects USA (DARPA) has also failed to ignore the rapidly growing segment of robotics. In the near future, DARPA plans to build a fleet of underwater drones deployed in ocean waters worldwide. The project is called Hydra.
At the moment the project is in the early planning stages. Last month, the agency organized the presentation of Hydra at Johns Hopkins University in order to arouse the interest of defense contractors who can provide some good ideas on the implementation of the program. As planned by DARPA, drones must quickly deliver supplies and equipment for the personnel of the Navy (Navy), United States, located near coastlines in submarines and ships and even on airplanes.
During the presentation, DARPA explained that the main objective of the project is the design and development of a network of drones that will be able to store and transport a payload of all kinds, not only in the air, but under water. The official documentation from DARPA presentation focuses on the ever-increasing number of countries without a stable government and the pirates, who crushed Navy resources, which in turn negatively displayed on the amount of necessary operations and patrols. The project Hydra agency also expressed a desire to explore the possibility of building a so-called maternal underwater drones, which will become a platform for the launch of the smaller drones aimed at use in battle. In this case, control of the platform and the drones will be using the remote control. Probably for most of this idea is the stuff of science fiction, but do not underestimate the DARPA.
Recall, the agency already has some pretty promising projects in development, including the form of military Warrior Web , flying car Transformer TX and humanoid robot ATLAS .
DARPA said resource InformationWeek , that drones will be equipped with Hydra standard containers under different load and will be able to store it for a month. The agency will accept offers investors until October 22. Before that time, no one will take an interest in the project, it will have to roll. If successful developments DARPA promises to showcase the work of Hydra already in 2018.
Read another very interesting article about alternative energy of the Sun, water and air.