Many users of Xiaomi smartphones do not know that their devices have great themes. The easiest way to change user interface is to install a third-party theme. We prepare a step-by-step guide how to download and install themes in MIUI. It works for older versions of MIUI 7, as well as for new MIUI 8 and 9.
Paid and free MIUI themes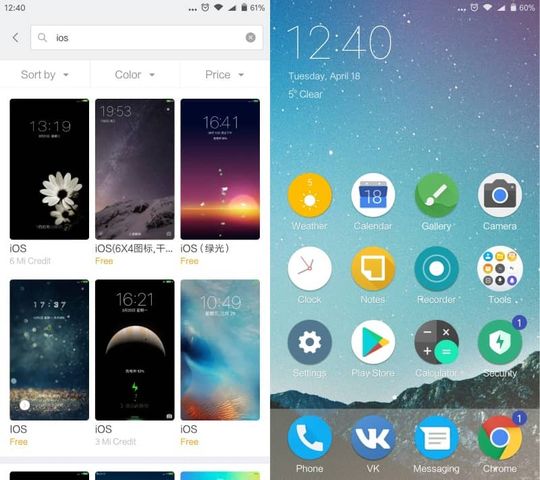 There are two types of themes for MIUI firmware – paid and free. Both of them are in Xiaomi content directory, which you can access directly from your Mi smartphone settings using the Internet. Paid themes can be purchased for a special currency Mi-credits (10 Mi Credit = 3.5 dollars). And free, as you already guessed, are available free of charge for Xiaomi smartphones.
Where to download MIUI 8 themes
If you want to download new theme for your Xiaomi smartphone, follow steps:
Go to Settings.
Scroll to the Personal tab and select "Themes".
Here you can find preinstalled and downloaded items.
Now click on "Get more free themes".
Choose the theme you like.
Click "Install" and "Activate".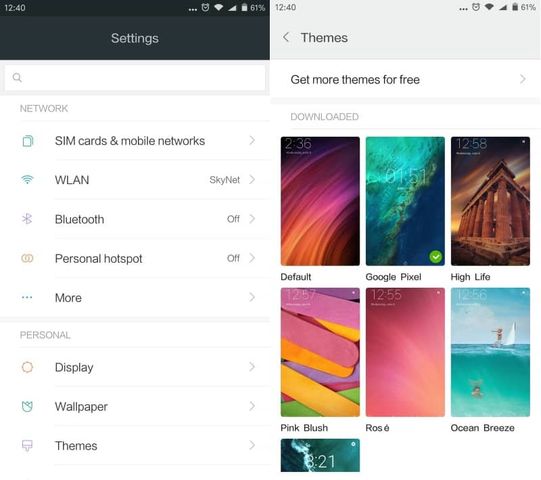 That's all! So you can download and install free MIUI-themes from Xiaomi store. The catalog has a variety of options that helps you can change interface of MIUI beyond recognition. For example, search for themes on the request of "iOS 10" or "Android N". They allow your smartphone looks like iPhone or Nexus.
Also, you need to be careful, because not all free themes support English language. It can only be translated into Chinese.
If you want to delete MIUI theme, you need to activate another, then make a long tap on old theme and click "Delete" icon at the bottom of your smartphone's display.
Read another very interesting article about alternative energy of the Sun, water and air.