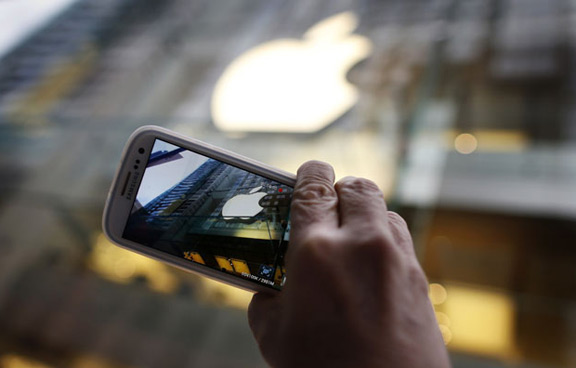 Apple recognizes that China is very important for her market: about the great prospects in this direction has repeatedly said Tim Cook himself. Unfortunately, while in China the manufacturer iPhone and iPad Who has successfully managed to conquer western users, there is little work.
This week, Apple announced that sales in China fell in comparison with the immediately previous quarter by 43% – to $ 4.65 billion if compared to the same period last year, sales were down 14%. "It's not clear why this happened," – openly admitted during the announcement of the financial results of the corporation Tim Cook.
But who in this market all turns out, it's from Samsung. Koreans hold almost one-fifth of the 80 billion dollar smartphone market in China, and they can not even fight for its growth: the market, as predicted by IDC, in 2017 there will grow to $ 117 billion, so that you can just go on the growing demand. Samsung is now the leader of the Chinese smartphone market, and Apple is only in fifth position. The difference between competitors – more than 10%.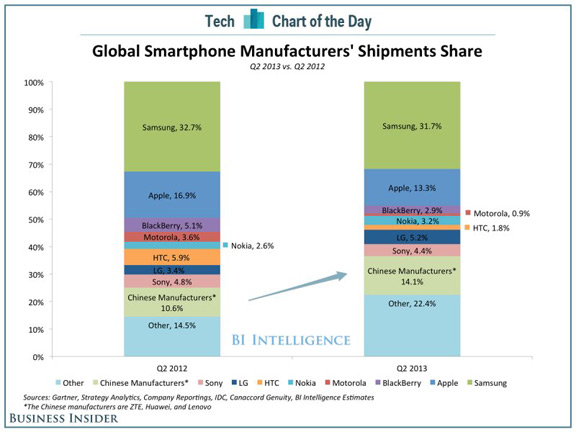 The secret to the success of Samsung in China? According to analysts, the Korean company has been working here for a long time and its well-known local consumers. Second, in general, less expensive devices Samsung, which allows it to successfully fight not only with Apple, but with home-grown IT-companies in the face of Lenovo, Huawei and ZTE. Third, the Chinese love it when a lot of gadgets and different. Walk like millions of Americans with the same smartphones here not everyone agrees. And fourth, Android is not as tough control over the content Google Play, but because there is already a lot of applications designed exclusively for the Chinese. In the App Store with this much more difficult.
Cheap iPhone, which is due out this fall, will help Apple strengthen its position in China. The communicator will be more affordable for ordinary users, and a wide range of body colors will give the opportunity to buy a smartphone that will meet all aesthetic preferences and views of the beautiful Chinese.
Read another very interesting article about alternative energy of the Sun, water and air.