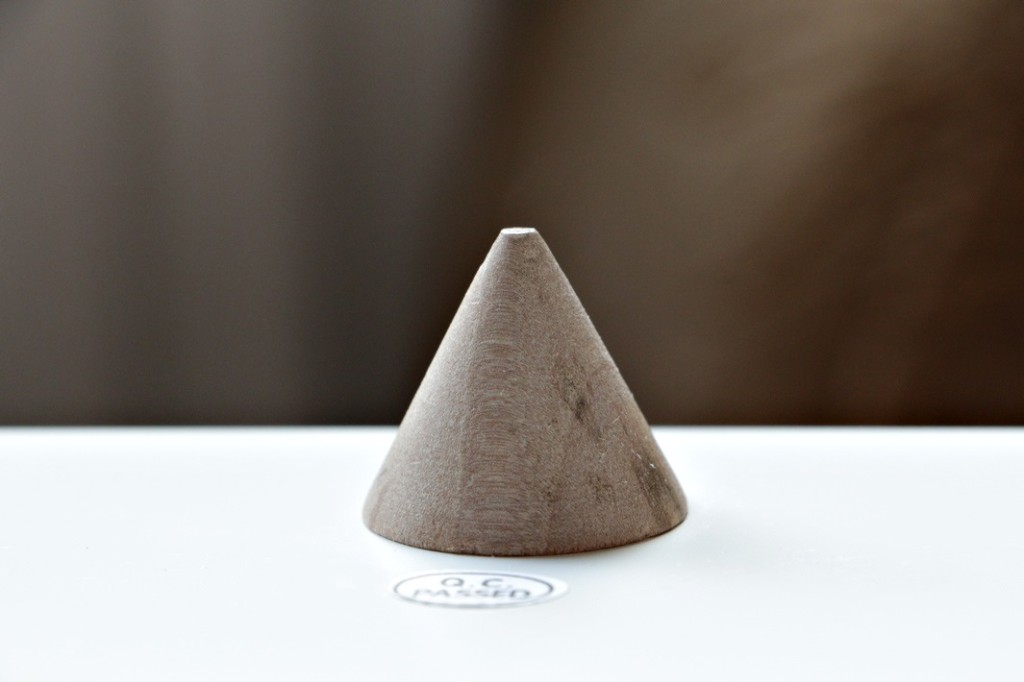 If we go to the website Urban Dictionary and type in the search «croon», then we know that the word translated it as "singing" – and that is a reason, after all today we are testing medium-sized Bluetooth-column The Original from the company CROON Audio – a thing in itself, as it has several advantages, and one, but significant, negative. However, anyone confuse the nuances in the pursuit of volume and quality of play?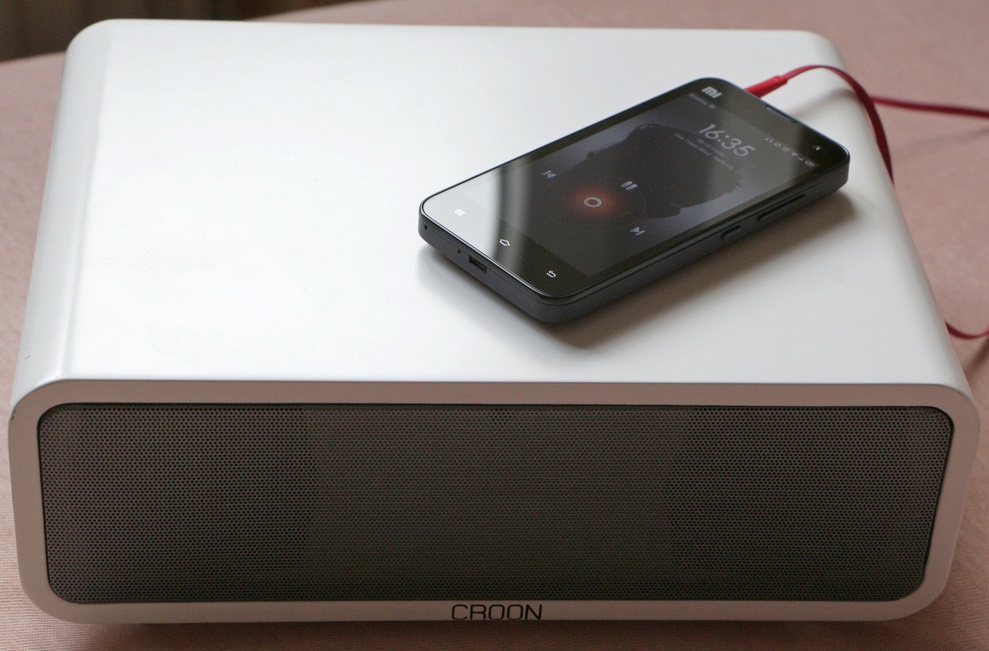 The life of this column began in an unusual way, thanks to the so-called "kraudfandingu", which is now more into fashion – a lot of "smart" hours, lotions for smartphones (mostly – iPhones), the sensational Ubuntu Edge, which is not given to see the light . The Original is just this kind of bird, and quite a high-flying, it is distinguished from competitors in the presence of MDF wooden hull thickness of 8 mm, which should reduce the amount of harmonic distortion at high volume, way more than enough here – its background available in my own disposal notorious audio Jawbone BIG JAMBOX (and also wooden) simply did fade, sad looks aside and removed home.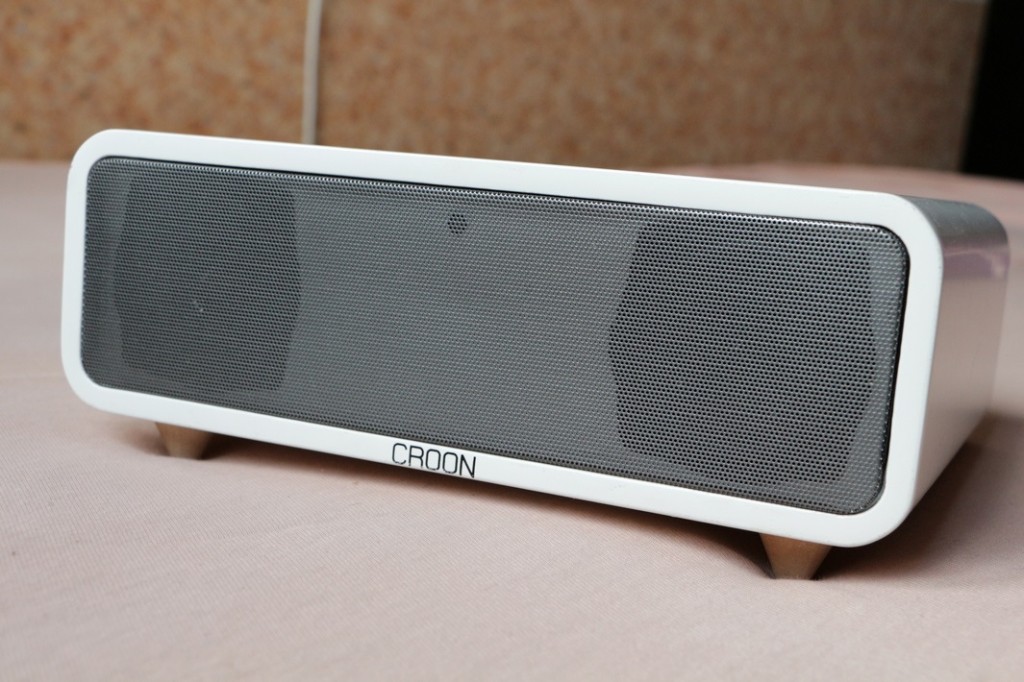 However, it is only one volume can boast The Original, in terms of sound quality speaker also does not fall face in the dirt – in comparison with the same Jawbone sound is much deeper bass and clear elastic (no viscosity, "cardboard" or blurring) and the high frequencies are not sibiliruyut not lost on the general background of the musical canvas, there is no "free-flowing" and reproducible melody turns to mush. The local sound can be considered neutral without any significant distortions in one direction or another – so good for him (sound) supply meet the two main 2.5 "dynamic transducer (otherwise known as the" driver "), built-in subwoofer and amp; genre priorities of CROON no. However, we recommend "drive out" column of about 30 hours – the local T / D-amp starts playing at full capacity only after a certain time after the start of use. Naturally, this imposes certain disadvantages, primarily related to the inability of its (column) operation without power supply, you will always be needed outlet. Alas, the attempt to connect the laptop battery was not successful, commercially available USB-port column-oriented charging a smartphone that you can attach to the speaker to play as via Bluetooth, and via cable miniJACK-miniJACK (in this version, as well as those of competitors , the sound is noticeably better and louder). This is – the same "significant disadvantage", said at the outset – the lack of real mobility, because one size is not enough.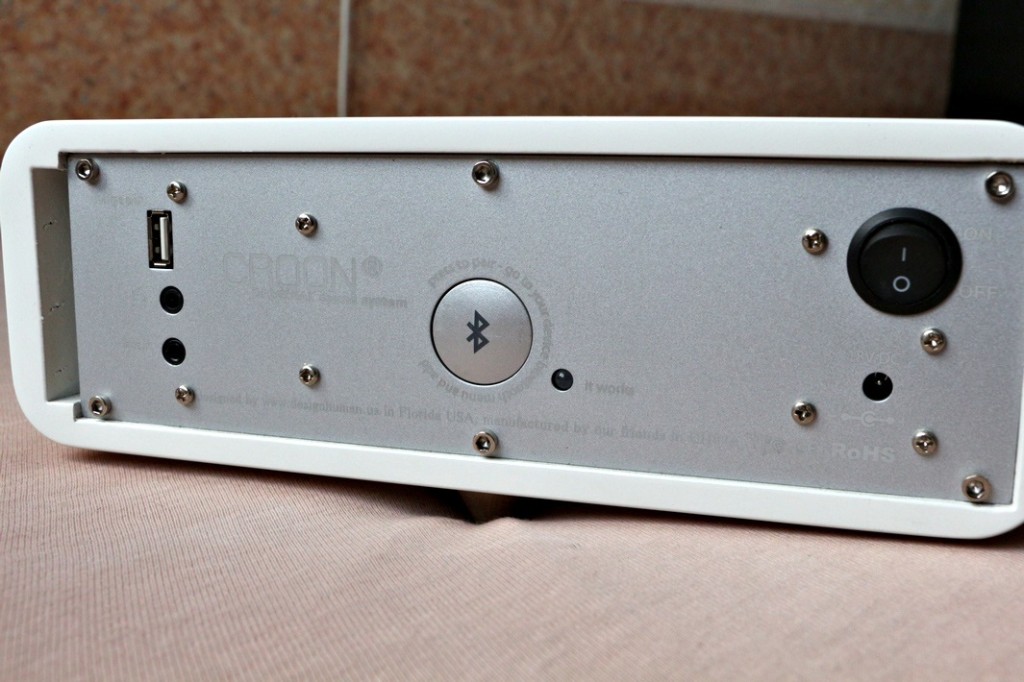 The Original outwardly professed minimalist way, there are not any bells and whistles, or bright and flashy elements, all clean and simple (though a such a "spirit of Apple» CROON blows from all sides and a mile away, which is certainly a plus). We tested had a white version (White on White), and this, in our opinion, is not the best option for the purchase, as the column is very easy to get dirty (rub away – too), scratched and all these troubles perfectly visible on the milk-white housing. On the rear panel are all metal connectors and controls – namely, the power button, the indicator light showing the connection of the device, USB-port, power connector and audio output to the headphones with a separate Line-In: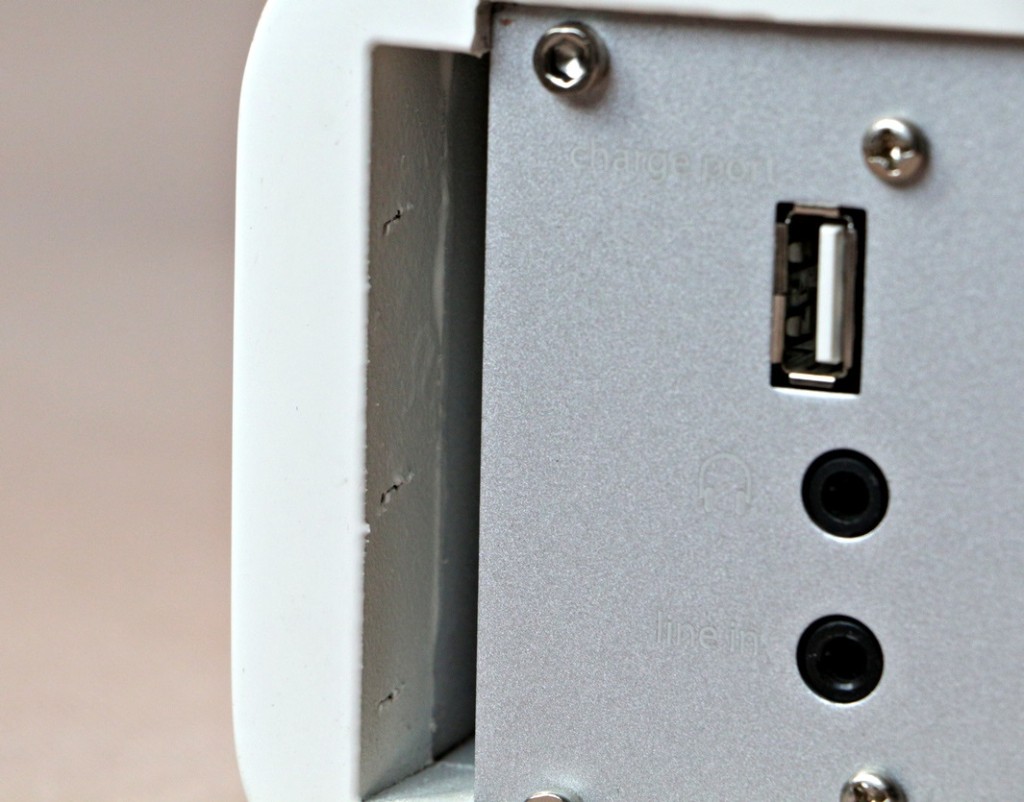 If the build quality issue arises no, here's to the most performance – is. Again, it is only one, but watch it … at least strange, because no frills here, you can handle wood and paint it so fine: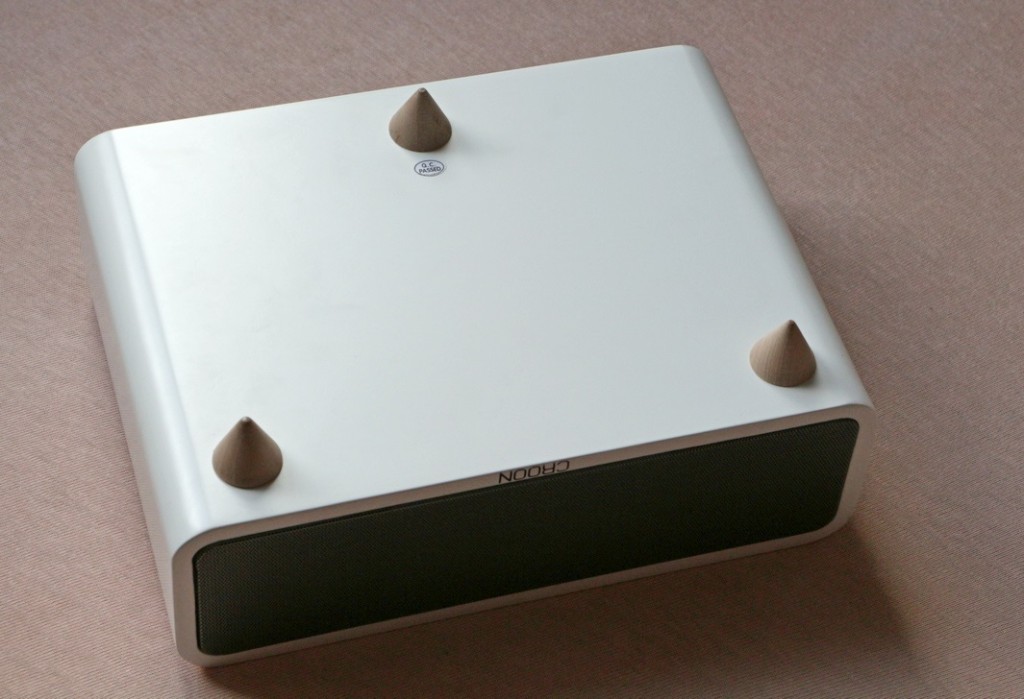 At the bottom there is nothing but three wooden tapered legs, on which this column is based.
Colors – four, in addition to the cards is another classic black (Original Black), dark gray (Agent Grey) and red (Lady in Red, limited edition), all of which differ in cost, which ranges from $ 199.99 for black and up to $ 234.99 for the red version.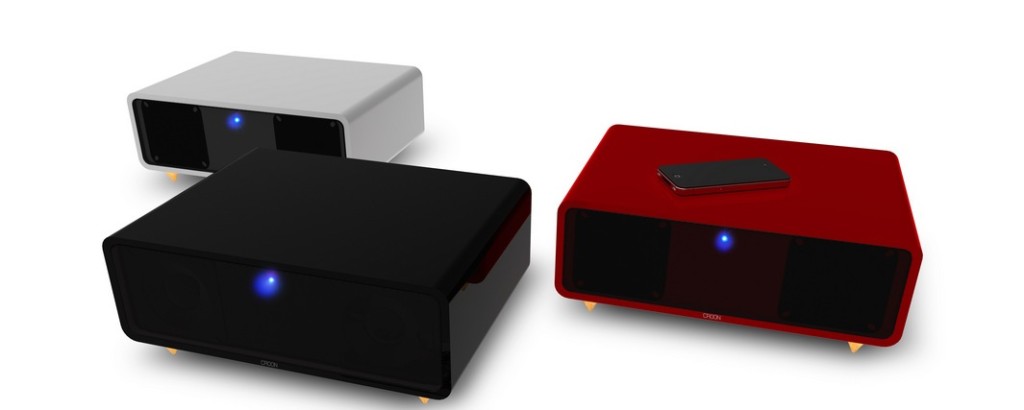 If you are going to purchase a portable speaker, you have to wonder – how often will you need on the street? If you intend to use it mostly at home (or, for example, at a party), the CROON – almost the best option to purchase, otherwise also recommend to pay attention to a truly mobile solution that can operate on batteries or its own battery. Another reason for choosing CROON – the sound quality is significantly higher than the cost of comparable counterparts from the competition, whether it's Jawbone, Beats Pill and others like them.
Read another very interesting article about alternative energy of the Sun, water and air.