The regiment of "smart" adult toy for adults arrived: the new unit can be controlled not only smartphones, but with "smart" watches. On page Indiegogo, project developers say that this is the first adult toy running Apple Watch.
For three days, the project got twice the required amount. All items for the "early birds" thirty-nine dollars is already sold out. But the goal of the campaign – not money.
Feature of adult toy
For vibrator Blush Bullet Vibe, you can create your own patterns, ready to download or synchronize its "behavior" with your favorite music. You can turn on the microphone, if you, for example, a concert favorite rock band – then the vibration will adapt to the sound environment.
Controlled adult toy possible from mobile devices running iOS and Android. There are two modes of control: for short-range – communication gadget carried over Bluetooth, and for long distances – through the Internet. When paired devices can be synchronized to feel the same vibration. It is important to be careful when dealing with toys in public places.
The flexible "tails" of the device – Bluetooth-antenna. The shell is made of one hundred percent gadget silicone. The battery lasts for one and a half to two hours of continuous operation. To one of the main advantages of the device, developers include quiet operation.
Control Apple Watch involves working with both the vibration force and with it the direction – use the accelerometer hours.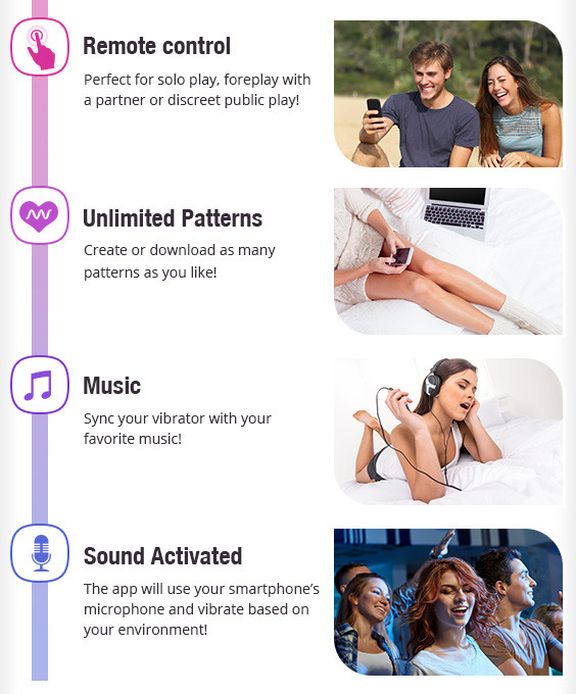 These features are implemented is not the first time: adult toy Oh My Bod in 2007 connected to iPod, and a dildo on the Arduino from Comingle c controller Wii Nunchuck allows you to control it with the accelerometer and able to react to video chat – the faster moving partner, the faster the vibrator.
Source: ohmibod
Read another very interesting article about alternative energy of the Sun, water and air.