Headphones with an unusual name AfterShokz and even more unusual features company already described in Raqwe. In fact, this is an excellent titanium headband that do not close your ears, and send sound directly to the inner ear, using the bones of the skull of the user as a conductor of sound. Accordingly, while listening to music your ears are open, which can be useful for cyclists and runners who like to move along the road.
Titanium headband can work, and as a headset, so that during exercise an important call is not to be missed. Now the developers of the first version of titanium headband released the second model, Trekz Titanium™. Funds for the project are going to Indiegogo, and the correct amount has been set up in just a day. Already it collected 2.5 times more money than originally been requested, but before the end of the campaign remains 39 days. Let's see what we offer developers at this time.
Basic functions titanium headband:
Bone conduction of sound (which we already know);
The ears are not closed headphones;
Titanium headband – Lightweight and durable;
High-quality stereo sound;
Preventing "leakage" of sound;
Protection standard IP55 (sweat or rain are not afraid of headphones);
6 hours of work in standalone mode;
Equalizer;
Reduction of noise when talking on the headset;
Voice prompts;
Warranty for two years (not really a function, but interesting).
Design of titanium headband
OpernFit
As mentioned above, the headphones do not close your ears, so that a cyclist on the road will feel safe. Any sound from passing near the vehicle will be heard while listening to music or talking, you can not interrupt
Titanium headband

Basis headphones – a titanium body, this metal was chosen for its lightness and strength. Plus, headband bends and does not break. This gadget allows you to use without fear of damage it.
Protection from water
Dive in the titanium headband is impossible, but with sweat / rain are protected, plus there is also dust proof.
Sound quality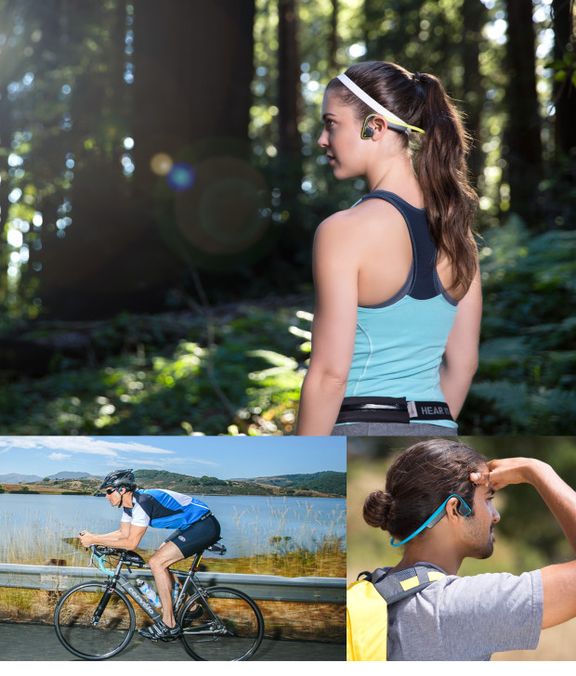 In the past gadgets that work with the technology of bone conduction, brought the sound to the inner ear with some distortion. As a result, ordinary headphones sound different from the sound of bone conduction headphones. In Trekz Titanium ™ is no such problem, a special technology that optimizes the sound, so the sound is almost perfect.
The user will hear the interlocutor without problems or other sounds.
Dual Microphone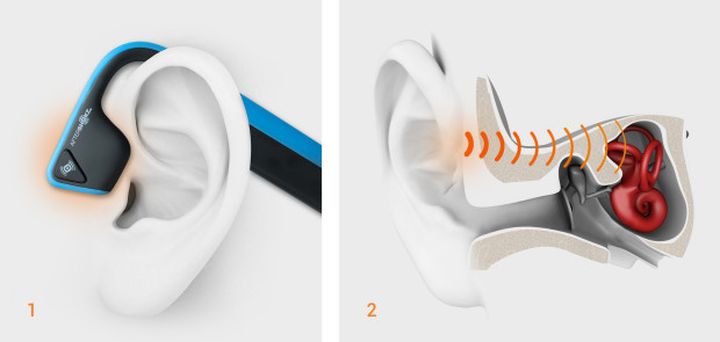 Two microphones with noise reduction technology make it possible to talk without problems in the "titanium headband".
What's inside?
Manage your music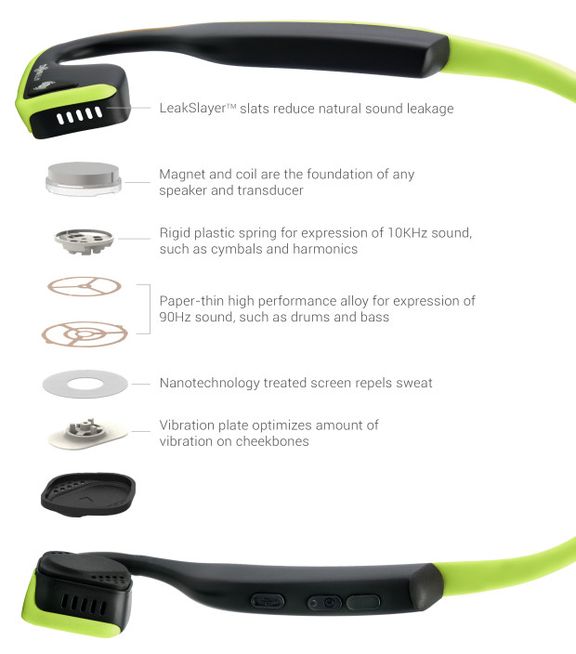 Headphones and doubles as a remote control with which you can work to control music playlists, adjust the volume and sound settings. Plus, you can make voice calls.
Where to buy, and when to arrive posting?
As already mentioned, the developers have launched a campaign to raise funds for their headphones. Now available for $ 99 positions (one earphone), $ 129 (headphones, shirt, belt), $ 189 (two pairs of headphones) and other pricing items.
Source: gizmag
Read another very interesting article about alternative energy of the Sun, water and air.