Today it became known that the modular phone Project Ara can get a new design. Originally it was based on the assumption tweet developers who wrote that the phone just does not pass the test of the fall. Like, all the modular phone are scattered, and so now the project team is thinking about a different way of fixing the modules to the chassis.
Feature of modular phone Project Ara
As it turned out, this is not true in modular phone Project Ara someone joked (probably not this joke is very much regarded as successful). However, the truth is, in a statement, because the developers have really decided to change the method of attachment of modules, plus decided to add more space for modules.
As a method for mounting the kind of decided not to use the electro-permanent magnets, and something else. In principle, and the previous decision was entirely rational because electro-permanent magnets have several advantages:
minimal consumption of electric energy;
high holding force;
if necessary, the magnet can be turned off in order to replace one module to another.
But this system somehow failed, so the team Project Ara looking for other ways to solve problems. One of the representatives of the project team said that now everyone is working hard to give users more modules in the base modular phone is more functional than previously thought.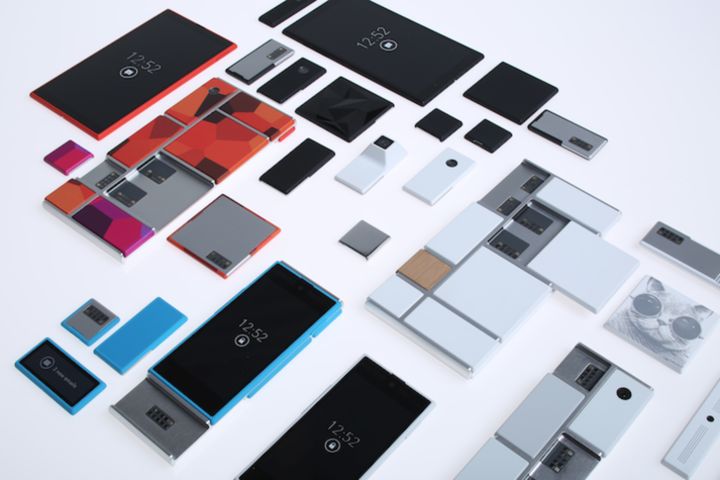 This probably means that the modular phone will have more slots for batteries cameras, speakers, wireless chip or other components. However, this also means that the units will be more expensive because they have to develop, plus some modules will comprise a CPU,  RAM, for example.
As previously reported, at this stage, the project team has created 11 core modules for the smartphone. By the end of 2015, the number of components will increase to 30. The main unit – Nvidia Tegra K1 chip Marvell PXA1928, plus a display with a resolution of 1280 * 720 pixels (the dimensions of the display are called). Developers also offer camera module with a matrix of 5 MP, the battery module, and various communication modules (including 3G, WiFi, Bluetooth) and the module with the port micro-USB. It will be available and the module detector was atmospheric pollution (although the functionality of the module is also not disclosed). It can be assumed that this modular phone will determine the concentration of carbon monoxide (carbon dioxide), the concentration of carbon dioxide and other compounds. Now, perhaps, these modules should be altered according to the new plans.
Source: Pocket-lint
Read another very interesting article about alternative energy of the Sun, water and air.