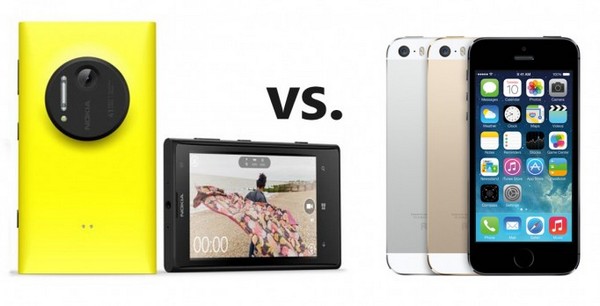 Apple developers have asked the bar high , positioning updated iSight camera as an ideal solution for those who like "iPhoneography." At the same time , the market already has a smartphone , Optical, which is actually the main competitive advantage of the company , we are of course talking about the Nokia Lumia 1020.Sravnenie iPhone 5S and Nokia Lumia 1020Ochevidno that a comparison of optical performance of virtually any smartphone with the Finnish flagship becomes advertising last – it must be recognized that the tandem Nokia + Carl Zeiss is developing really powerful photo / video modules for their gadgets , which does not compare to the power of even some cameras. Not surprisingly, the author of the video, which you can see below , owned by observers TheNokiaBlog. Actually, the clip shows the dynamic shooting from a moving car at different levels of illumination (day and night).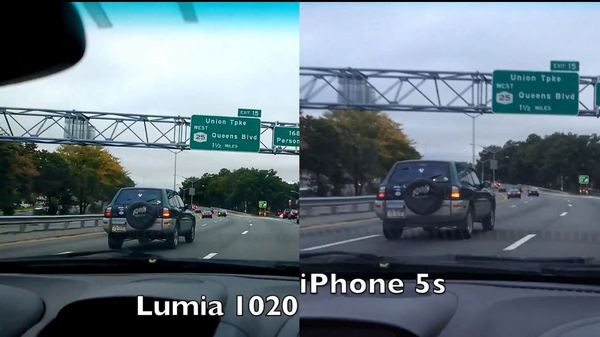 Comparison of iPhone 5S and Nokia Lumia 1020Stoit out some technical details of cameras iPhone 5S and Lumia 1020, which largely affected the results of the test. Thus, the matrix resolution of the Finnish flagship is 41 MT, U.S. – 8 MP, in addition to this , the 6- lens system of the Finnish optics equipped with a mechanism automatic image stabilization PureView, which largely determines the detail of the resulting image.
Aperture ( aperture ) Apple new flagship is similar to that installed in the Nokia Lumia 1020 (F/2.2), however, the video quality in low-light conditions , as demonstrated iPhone 5S, much inferior to the last line of smartphone Lumia. Thus, we get one more reason to make sure that in the next year, the world market will lose one of the best manufacturers of smartphones, which are unlikely to be able to continue to bend the line "under the wing" Microsoft.
Read another very interesting article about alternative energy of the Sun, water and air.