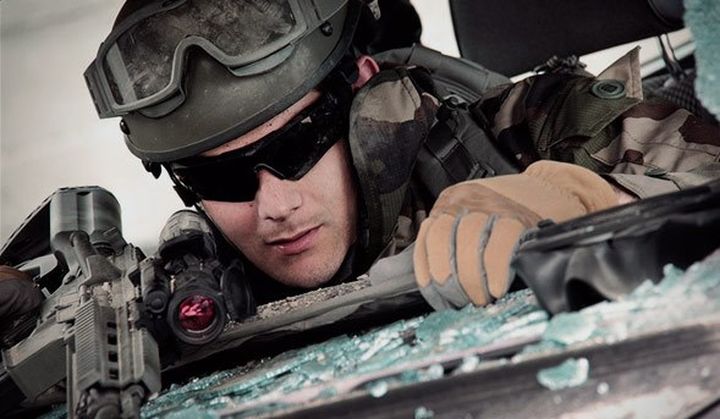 According to preliminary information, the American specialized brand Eye Safety Systems (ESS) is preparing for 2015 a new generation of protective masks under the trade name ESS Influx, which are to replace the well-known ESS Profile NVG. The new ballistic protective mask stands out more efficient and low-profile design, as well as the new developed system of passive ventilation.
Mask ESS Influx easier and closer to the adjacent face that promotes compatibility with various night vision devices (NVD). Unlike models ESS Profile NVG and ESS Profile TurboFan, new mask will be accorded a mobile mount fixing straps, which will be more convenient to adjust the position of the mask at the dressed helmet. Another key difference – is the presence of a new regulated system of passive ventilation Adjustable Ventilation System (AVS).
AVS system is easy to use, and consists of one key element – a small switch on the rim at the top of the mask. This switch allows you to quickly translate the lens to the closed or open position. In the open position retracted from the lens rim for a short distance thereby significantly increasing the airflow and reducing the likelihood of creating vaporized inside. In the closed position the mask completely protects the eyes from dust, sand and strong winds. Protective glasses lens is traditionally made of ballistic polycarbonate, which provides reliable protection of the eyes from getting fragmented particles and ultraviolet radiation, according to the standards of ANSI Z87.1, MIL-DTL-43511D and CE EN 166.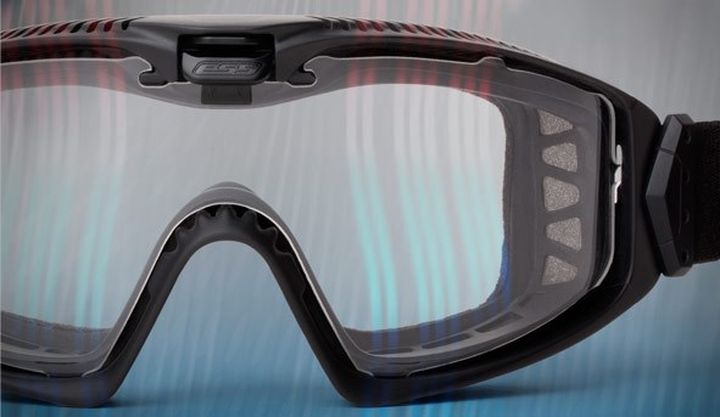 New mask ESS Influx should appear on sale in the coming months, will be available a few options of colors, including black and completely sandy. Basic equipment will consist of a mask with transparent lens, more smoky lenses, thin cover and wipe the hard cover of the transport. Cost of the unknown.
Read another very interesting article about alternative energy of the Sun, water and air.