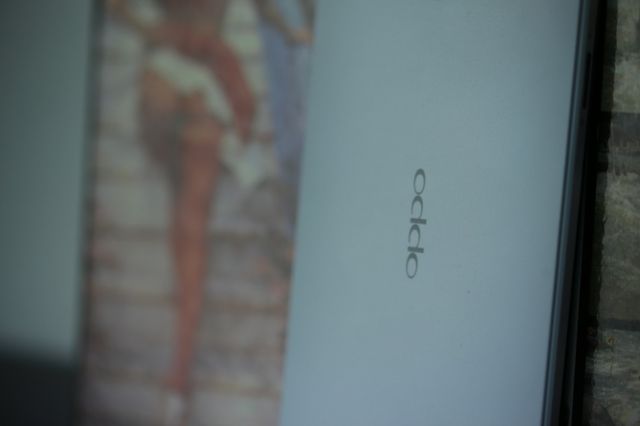 Hello! I'm Julia and I have three years doing surveys devices. And while the chorus added, "Hi, Julie!", I confess honestly – during which time I had an inferiority complex. But this set of concerns not me, it's an inferiority complex smartphone … When you see the front of a scattering of various gadgets in the world all companies want to take out a little bit from there to chop off a piece, and the camera module vooot there to pick up. But the project modular smartphone still not practical was done, all the papers so graphic, so have to choose from what is.
Live with such a diagnosis is hard enough. I spent two years could not decide on a smartphone and was a shoemaker without shoes. Sort trushny hipster in neiskoverkanom sense of the word – not with iPhone 5s, and with the Nokia 1100.
When I peretrogala all smartphones that were sold in Ukraine, wanted something outlandish. And that's when we met eyes with Oppo Find 5. I remember now – I look at YouTube as Lyapota waving his arms at a presentation in Moscow, the "sober feeling" and talks – uuuh what box! "Imagine planochka hewed from a single piece!" Well, the whole ode eulogies followed. Hundred thousand rolls revised, re-read a dozen materials (if you only knew what obzorschiki meticulous) and did so, it was impossible to resist. Suitcase-station and within mesyatsok blond Oppo lands in Ukrposhty office in Kiev tyutelku-in-tyutelku for my birthday. Kaayf!
I did that day on the job did not go. I wanted to see and touch everything live. The first thing that catches the eye – flash. On my machine the move was an old version of color, which still has the clock application outline resembles the liver. I liked this look as Yanukovych Ukrainians. Yes, and it was a bug – the first wi-Faya in the list to connect it was simply impossible. Something flew somewhere, I do not remember exactly, and the train did not come. So I ran ran update it, and then rolled to the case of radical disappointment.
New firmware still seems to me a miracle miraculous. I know that many consider it overpriced and generally tough for everybody. But that's for me, it was exactly what I needed. I still think it … quiet-hush .. even better than MIUI.
And if you have not closed the material to begin with, I will discuss all the pros-cons of the smartphone, that I came across in addition to the firmware. And in the final of her my homeland.
Appearance and Customization Oppo Find 5
The device comes out of the box so that the micro-sim squeezed and start kajfovat. Belenky, krasivenko, matte and smudge-resistant, with a huge package of nishtyakov good uncle seller type covers, plenochek, strazikov stub for audiodzheka. In short, three tons of happiness.
That immediately catches the eye – size. Then you will not tell me what's 5 inches. Compact and easy to get smart. He's really good in the hand, a kind stroynyashka, and I even learned how to manage it the right one. Particularly useful skill for people of skiers in the subway at rush hour. But here's the truth – a lot of weight. Externally it can she still bony modelka, but by weight in the hand – Aki dumbbell at 165 grams. Especially when compared to other plastic 5-inch devices. But it very quickly get used to. Oppo Find 5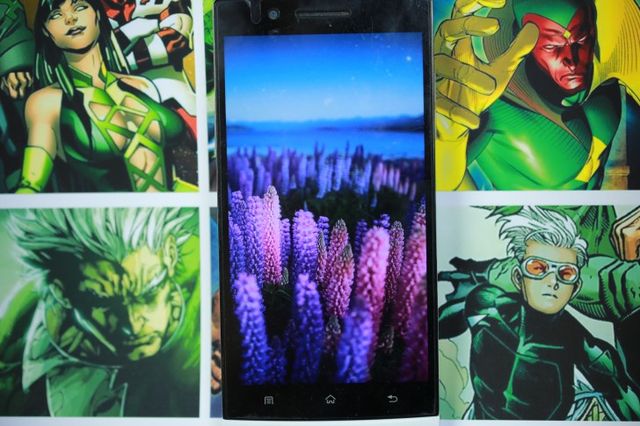 First, it is most noticeable when you look at the display. Glass glued a little crooked and push it right into a smart nezhelatelno.Nu think – hm, glass. Further understand that not all so sweet and battery. Here it is puny. Very weedy, 2500 mAh battery, and many can not withstand the load. If you forget to turn off the wi-fi at night, you get 40% of the battery. So I always take a laptop battery from THL. In this bundle battery Oppo upsets me is much smaller and allows to hold a little longer than usual. And if the assembly – this bug only my dialer, then read on the forum that the battery – a common problem.
And my phone can be switched off. Very unplanned. That's just the menus you press gallery and it is turned off. Push – send-mail and – shut down. Unblock – shutdown. Trying to turn – writes that discharged into the trash … This romp with telephone somewhat reminiscent education problem child – like you love him with all my heart, but gadstvo, how it can be hard.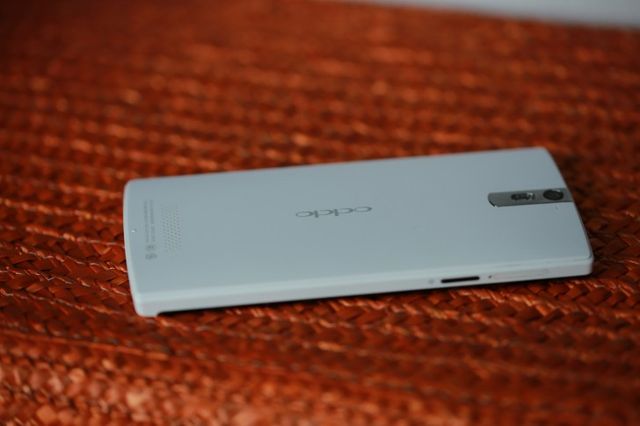 Sounds doubtful, but on this problem at the device end. And it's good!
Display Oppo Find 5
Honestly, watch your favorite TV series I prefer this display, not the Asus Zenbook. The latter rendition is not as steep as that of Oppo. Smart does not give you greenstone, no glare, no more what bullshit that can be annoying and distracting. You can watch video huge company and all will be pleased. Oppo Find 5
Iron Oppo Find 5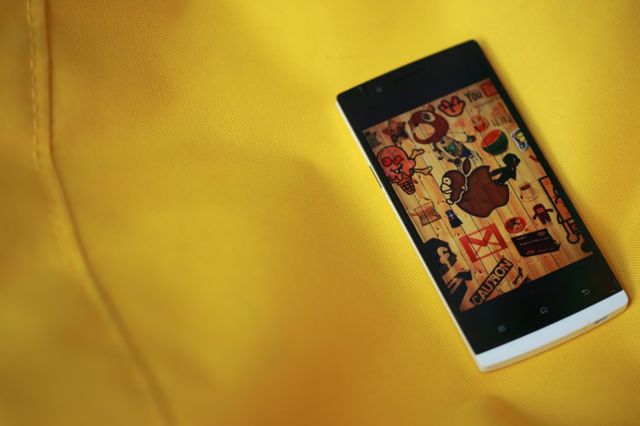 Honestly, when buying your smartphone, I thought – well, here at last! Beat all records in the asphalt and bleed skill. Yeah, no matter how well. Opened on the strength of six times. Permanently install all sorts of different games, go through a couple of levels and boring. But I want to say – yet none of these ubiquitous toys not crashed. Mild stroke, smooth animation and drawing a clear background – all this provides Oppo.
Memory Oppo Find 5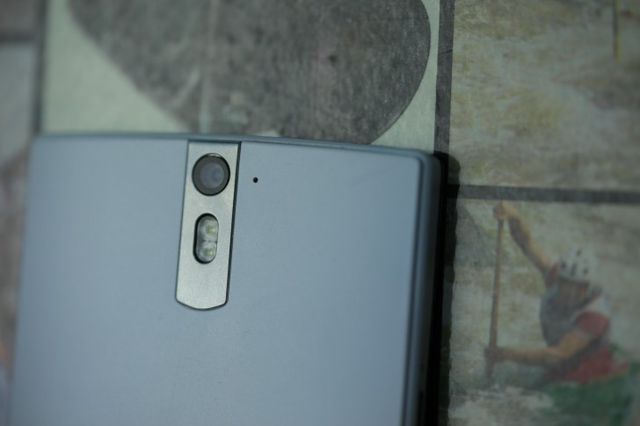 Despite the fact that there is no microSD slot, 32GB storage was enough. Especially because, unlike other companies that call I will not go with the machine is not littered with all tripe, such as "pre-installed programs to improve the performance of the smartphone." Nou. It's all strictly on business. I do not particularly serious then keep (except that not throw off the pictures on the computer, they're all stored in a crowd, and today they finally reached a total weight maximum peak), but even when going on a long crossing and throws a couple of movies a place to stay for the music and for the bonus series favorite series.
Camera Oppo Find 5
Everyone who comes into the hands of this unit, manage to create beautiful landscapes and portraits. I'm still only learning the art of mobile photography, so I can make tolerable pictures of the food, elephants, beautiful horizons, sunsets and piers. At the same time, I manage to photograph SELF relative quality and usefulness of this Statement, and spread them in instagram. And I need a front camera for video calls. I have always seen consistently good, clearly and without motion blur. Not an example of what I sometimes see in the picture, and how people have to seek out in the fog.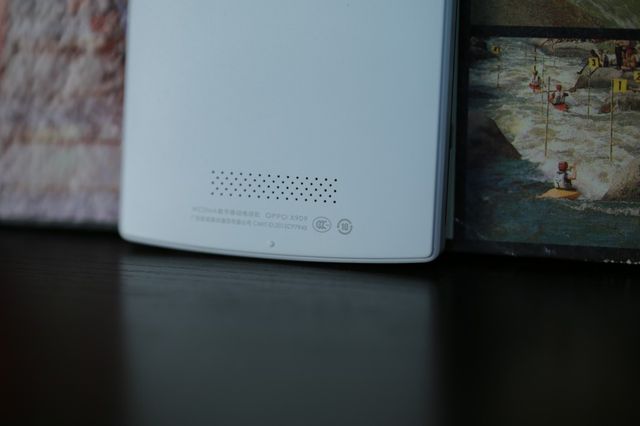 Menu of the camera is very simple, there is nothing superfluous. Removes panorama, HDR and certainly. You can select the shooting mode: Auto, portrait, landscape, action, night, sunset. Choose white balance, resolution, geo-timers, and even slow-motion video recording. In short, all good bulk. And it comes in handy if your hands are straight.
Sound Oppo Find 5
This is a tremendous plus smartphone. Loud and clear. Still no call missed (only if not in silent mode). Speaker is so bad that I even allow myself to listen to music sometimes audacity not through headphones, and through him the birthmark. Although surprised me and headset, the move provoked no enthusiasm. In fact, she was very sensible, compact, and otherwise complete substitute my overhead Sony Extra Bass.
Color OS Oppo Find 5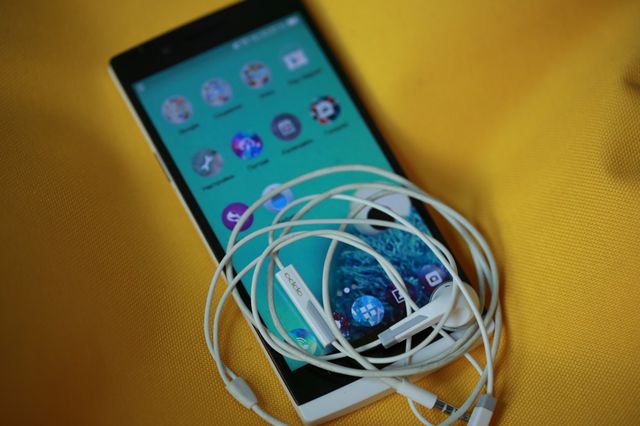 You can say so long that it will be the longest in the history of Opus. That the system can fully customize, is not news. And even the fact that the different events and different people, you can put a different color display – and that very few people can surprise. But here's what other firmware, and for Android as a whole is still new – Support for gestures. Unlocking double tapom have many double lock tapom – have fewer. But from the off state to include a flashlight in one motion? Put music on pause? Turn on the camera? Call a specific person? Even run any application with a single touch?? In short, there is nothing as beautiful in this version, but as support for gestures. And even full-setting resetting so I was not happy, even though I and a girl, and would give us something podekorirovat. But all the gestures I will tell … other material.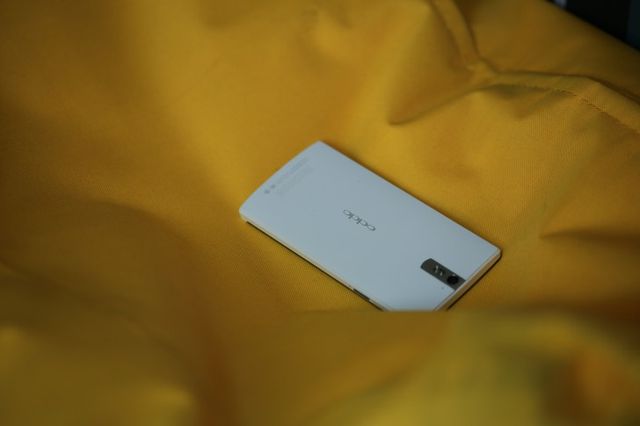 Output Oppo Find 5
In fact, I am very sorry that the company Oppo not entered the, and that the Russian left. This team consists of interesting guys from his point of view about what should be the final result. I sincerely advise everyone who bored standard android smart phones and iPhones do not really deliver smart this company. Especially because Oppo Find 7 a still fresh and relevant, and 7-ka and in general has not yet sold. Or One Plus One – a smart thing to be, and a subsidiary of Oppo. Oppo Find 5
I am happy with your Oppo 70 percent of commercials. Nevertheless, random muted gadget can not please stable. If solve this trouble – prices would not he was. Even if you need a whole day to carry the battery. In general, so far I'm happy with a few things and the situation will not change promises firmware, appearance and compactness of the device, and still camera, which can easily make a perfect shot or take quality video.
Read another very interesting article about alternative energy of the Sun, water and air.