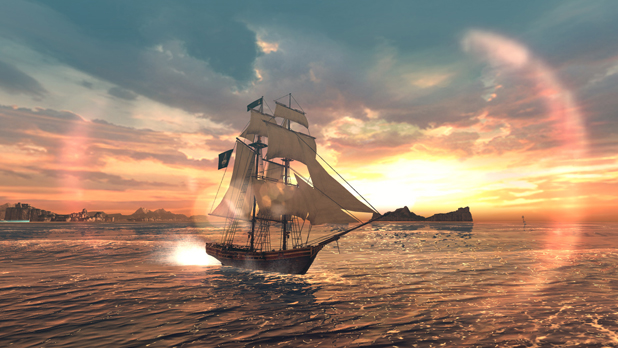 Announced over two months ago, Assassin's Creed Pirates is coming to iOS, moving away from the popular gameplay on consoles, and mobile game focused on delivering a naval battle.
The game will be offered for a fee in the App Store, seeing the protagonists of naval battles in real time. We propose to follow the first teaser trailer.
From the technical point of view, the Pirates will use a new 3D graphics engine that offers excellent graphics performance and overall a convincing and realistic movement of marine waters. You do not know the precise details, but the Pirates should be focused on the battle between assassins and Templars, in addition to including the famous pirates like Blackbeard, Bellamy and Hornigold.
The title will be a sort of tie-in the accompanying Assassin's Creed IV: Black Flag, but the seal of the legendary Sid Meier should be a good quality assurance. See you on December 5, with the debut of Ubisoft title in the App Store.
Read another very interesting article about alternative energy of the Sun, water and air.