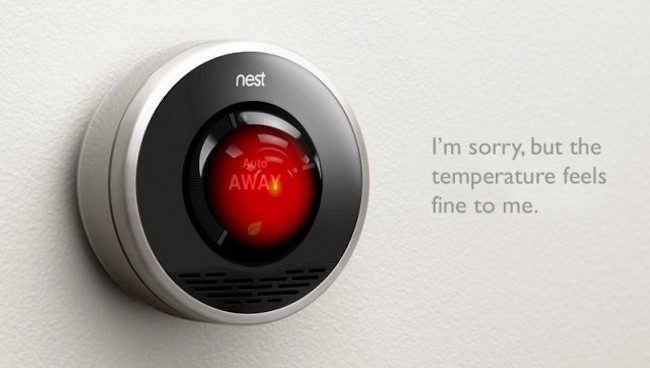 One of the main events of the technology industry this week was the purchase of the company Nest Labs largest search engine Google for $ 3.2 billion. At first glance, there is nothing unusual: Google constantly buys as small start-ups and large corporations (which alone is worth the deal with Motorola for $ 12.5 billion). But do not forget that the founder of Nest Labs is the creator of the iPod, Tony Fadell , so it was logical to assume that the company will absorb rather than Google, and Apple.
Nevertheless, this did not happen. Is Apple is not interested in smart thermostats and smoke detectors, which is famous Nest? Indeed, in recent years only and there is talk of creating a "smart home" technology corporations. In addition, combining stunning design and simple interface device Nest become very similar to the products of Apple.
Why Apple decided to leave its rival Nest Labs? Perhaps because Tony Fadell care of the company in 2008 contributed to its chief designer and friend Steve Jobs Johnny Ive.
According to Cult Of Mac, Apple has never been interested in buying Nest. According to the publication, between Ayvom Fadell and constantly fierce controversy because of what Tony even sought help from Steve Jobs. Nevertheless, Jobs decided to support the Quince, and Fadell had nothing to do but to leave the famous campus in Cupertino.
According to Kenny Linder, author biography of John Quince , in the process of writing Tony refused any comment on the matter, so we can guess that the relationship between the two key Apple employees were quite tense. Subsequently, the light shed on this mystery former vice president Jon Rubinstein, for the dismissal of which is rumored to also stood Ive.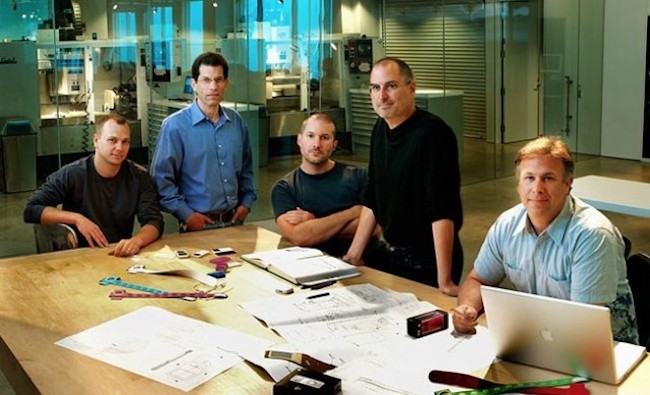 Left to right: Tony Fadell, Jon Rubinstein, Johnny Ive, Steve Jobs , Phil Schiller.
Bad when personal differences between employees become an obstacle to the merger of the two companies, both of which produce high-quality products. Fadell himself says that Google has been involved in the development Nest from the beginning, and he showed himself one of the first prototypes of the thermostat Sergey Brin.
Read another very interesting article about alternative energy of the Sun, water and air.