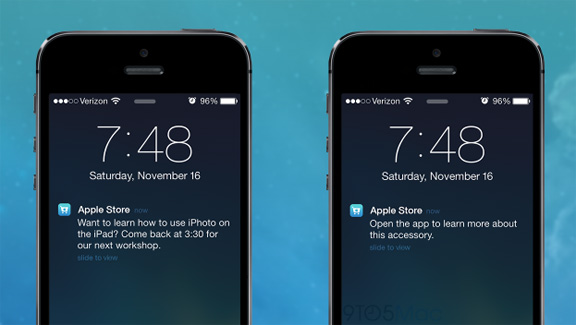 Apple will use the technology iBeacon in retail stores Apple Store, 9to5Mac reports citing informed sources. Support iBeacon first appeared on devices running iOS 7.
IBeacon service works on the basis of low-power transmitters, which extend the capabilities of geolocation. In simple terms it can be described as a more accurate GPS, works indoors. This technology makes it possible, for example, park your car in the underground garage and then pave the exact path and to find it, after you have completed the purchase. And, for example, in the shop iBeacon may transmit to the mobile device the data relating to a particular product. Coming to any gadget, the user will see on the screen of the iPhone or iPad more information about this product.
According to sources, Apple retail stores iBeacon technology will be paired with an updated app Apple Store, informing visitors about the products presented in the assortment. In addition, the system will manage the queue for service technicians Genius Bar.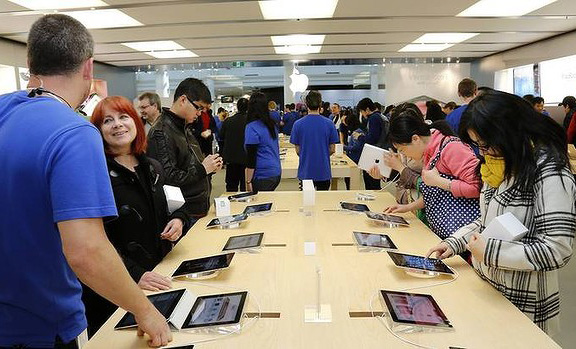 Experts say that the use of technology iBeacon allow Apple to get information about the movements of visitors inside the Apple Store. These data will provide an opportunity to optimize the layout and services outlets to understand how to reduce queues at peak times, which products more attractive in appearance, but also see a map of the flow of people at different times of the day.
It is reported that the first stores Apple Store will be equipped with iBeacon in the coming weeks.
Read another very interesting article about alternative energy of the Sun, water and air.