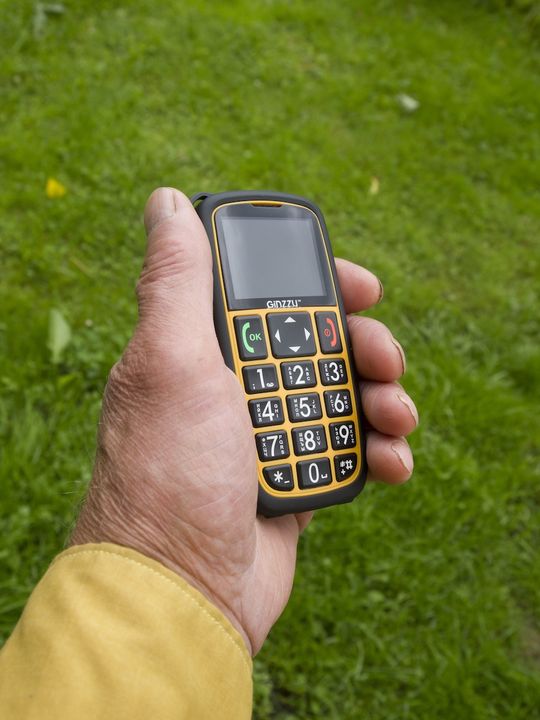 My dad and mom, as well as all the modern advanced parents a long and successful telephones, so the question – on whom to test a new "dachafon» Ginzzu R31 Dual did not have long to suffer … Best, although classified as a "simple and handy phone" especially not in the functional reduced. Another question – if all owners of the R31 Dual will use the Internet and listen to the built-in player, but this study is beyond the scope of this article.
So, I was pleasantly surprised by the presence in the seemingly simplest phone:
package of multimedia (video / audio player, sound recorder, FM-radio);

Card slot microSD (apparently in order to keep the above-mentioned media content);

Internet access (color display 1.77 "is, of course, not SGS3, but naguglit address of the nearest ATM or view the schedule of trains is quite possible);

two SIM-cards (what can you do with trends need to be considered).
Now the details. Ginzzu R31 Dual looks like your phone protected, although technically it is not. Subjected to extreme loads it is not necessary, but from ordinary household would save trouble rubberized sides and durable battery cover. By the way, all the other numbers Ginzzu certified to IP67. When asked why did R31 Dual "full off-road" developers responded with one word: "weight". Indeed, R31 Dual lighter than most classmates, not to mention protected models. A 80 gram with battery for everyday phone is just what you need.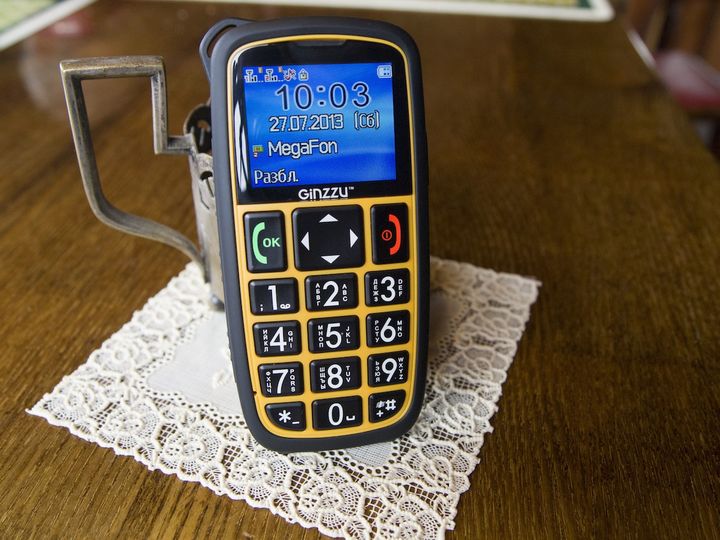 When you look at the machine, his head is spinning all the time epithet "great". A big "ear" attaching neck suspension, large buttons, a large color display (a rarity for the phone of this class.) Large font on the buttons and the display. We mention an important fact: the "classmates" with a narrower display after a set of six or seven digits font automatically reduced, which does not add to the comfort. Ginzzu R31 Dual can display 12 digits (in two rows) without reducing the font, which is enough to set a standard room with all prefixes.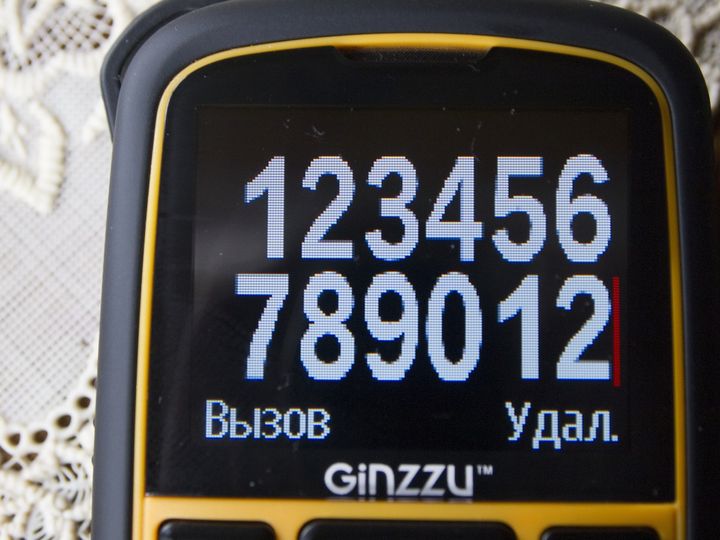 On the right side – double button, but it is not responsible for the volume, and for the flashlight and FM-radio. Here, apparently, the design heaves developers dried up and for some reason they have done quite a small button. However, accidental clicks can not be afraid, because in order to light the torch or turn on the radio, it is necessary to hold the button in a recessed position for a while. Management software flashlight, that is with the phone off it does not work, and sorry.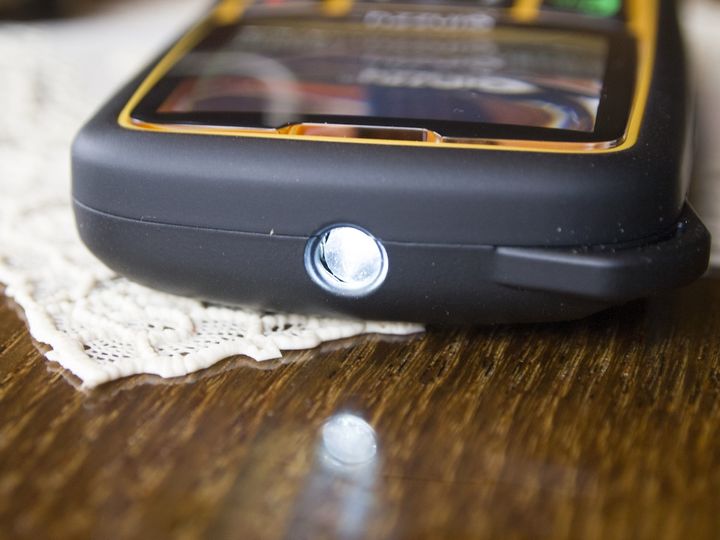 Now, about the piece de resistance – buttons. The numbers on them are large, they are easy to press and with a distinct tactile feedback. Available there is another important button – SOS (hope you never need it). Everything here is pretty simple: the programmed number, dial and send alarm SMS.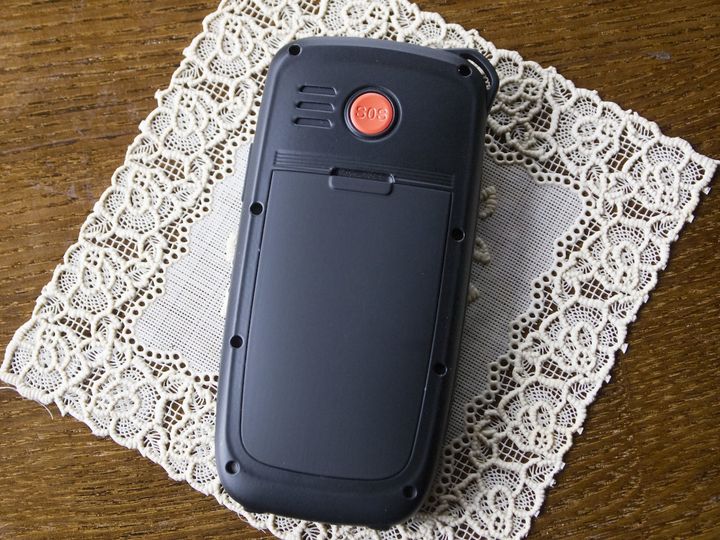 If you decide to link the fate of their loved ones with Ginzzu R31 Dual – be prepared for the unexpected, "the speaker high volume" – is not an advertising phrase. He was just deafening. The more so that the phone has a stupid habit of publicly articulate each of the dialed digits. This can certainly be useful for elderly or hard of hearing person, but the habit is frightening. I even had to turn off this option in the settings, not to flinch every time you press a key.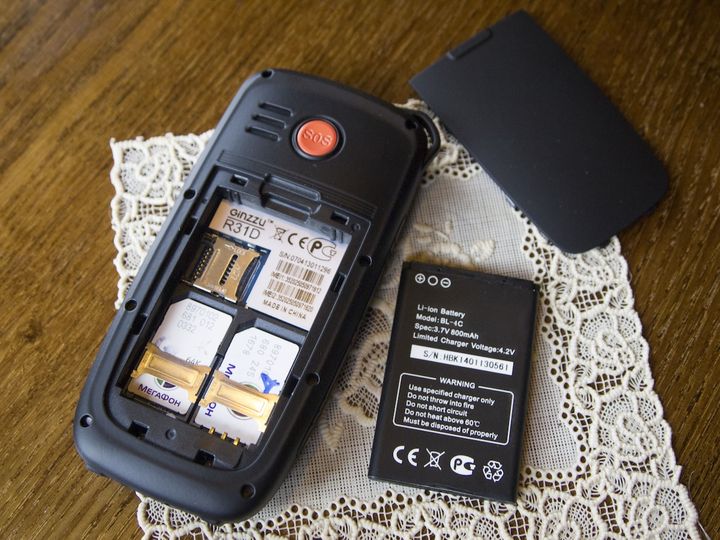 Do I need "dachafonu" two SIM-cards – a moot point. If you – sociable person, would be superfluous to have two "Sims" different operators to relatives and friends do not limit themselves to talk to. If you prefer, you can use one SIM-card data (although surfing the web on display 1.77 "- work for a strong spirit). In the end, one slot can always be turned off (to save energy). Although the increased energy consumption Ginzzu R31 Dual has not been noticed. By the way, a single "thank you" to the developers for Nokia-compatible battery and charger connector.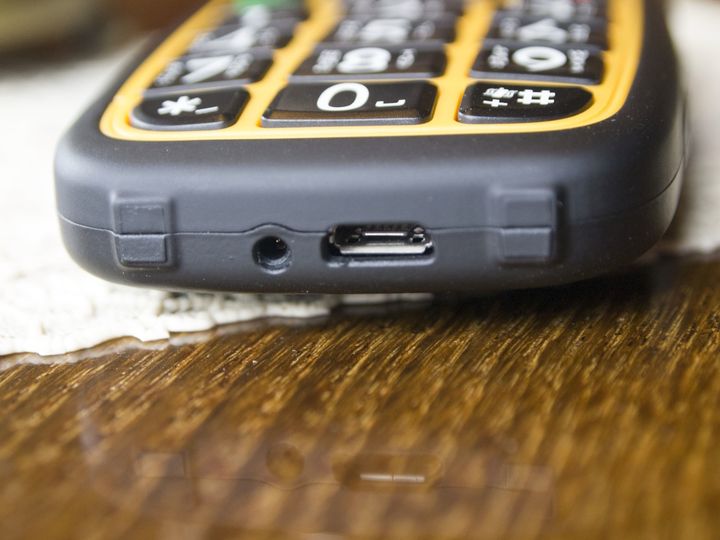 In conclusion, it is worth noting an unusually low price of the phone (on average – about $ 40). Fastidious reader will ask: "What is it so cheap? I suppose it kitaychatina Dense and guarantees no? ". I hasten to reassure you: The unit is officially distributed and distributes in Russia and Ukraine, have all certificates. Warranty repairs in nearly three dozen locations throughout the country.
And made Ginzzu R31 Dual really in China. It just so happened …
Read another very interesting article about alternative energy of the Sun, water and air.