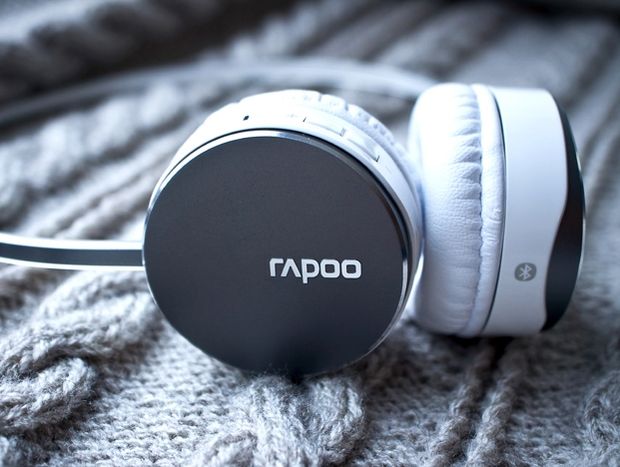 I can proudly say, "I'm a music lover!". I like to drown in the world of music, swim in its colors, inside and out torture Interesting song, listen to it all the lines, the party moves, the subtleties … Keep me three! And do not be ashamed of this, I am a musician by profession, and music – my main hobby. And, of course, I have a weakness for all sorts of equipment, reproducing it. Especially for headphones. But I do not need a ton of them, a whole bunch (as some called @ kremeniuk), enough of one to two ears, but high-quality, comfortable and practical. And though the range now able to satisfy all requirements and preferences, choose the right still is not easy. Especially if you are looking for something in the middle price range (when the ears are badly needed, but some are expensive, top-end funds are not enough). What is, Rapoo S500, let's see how good you are at your then- $ 40.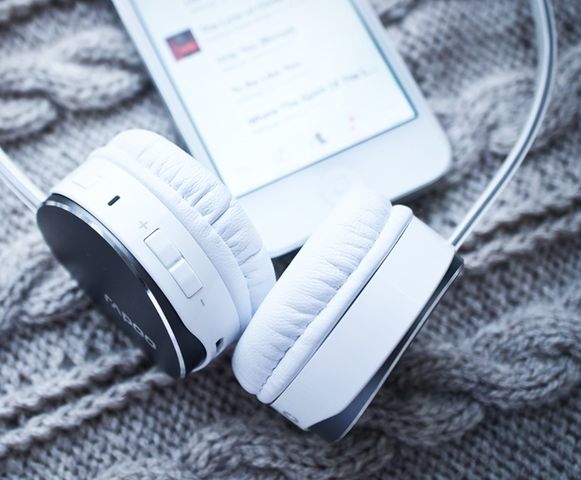 If you are our regular reader, then the products Rapoo a little familiar, most likely, have seen all sorts of mouse, keyboard, and other trifles in our tests. The main focus – Rapoo wireless products.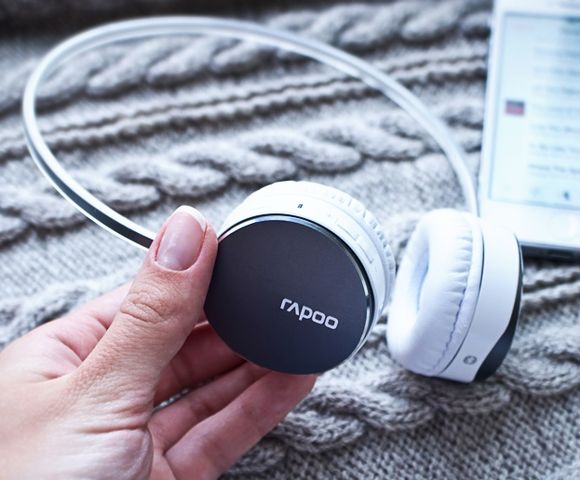 Not so long ago, the company has also started the development of the market and the assault besprovodnyh akusticheskih ustroystv. This fall at the IFA 2013 they pokazali 5 new products in this class, all working through Bluetooth 4.0. Among them is the headset / stereo headset, we are talking about, – Rapoo S500. This model replaces the Rapoo H6020, and in many ways similar to its predecessor. It's as if its upgraded version.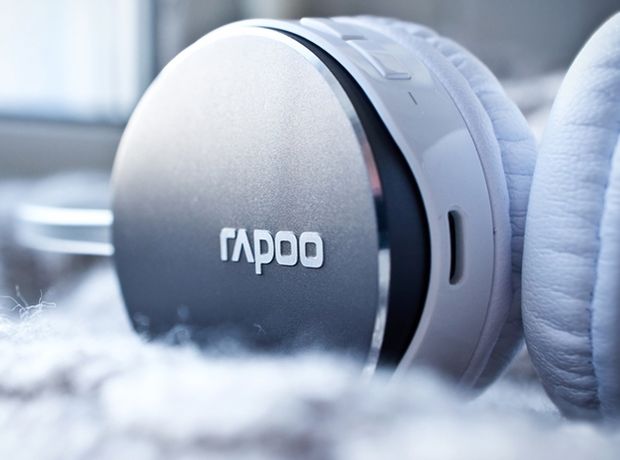 Getting start with the design. Seeing them, I want to say that they are extremely girly. Thin, legenky, stylish look in general, it's nice air. Bow is thin, metallic, in a transparent plastic shell – it is beautiful, and there is the possibility to adjust the size (8 positions), but there is a risk of unintentionally distort the arc.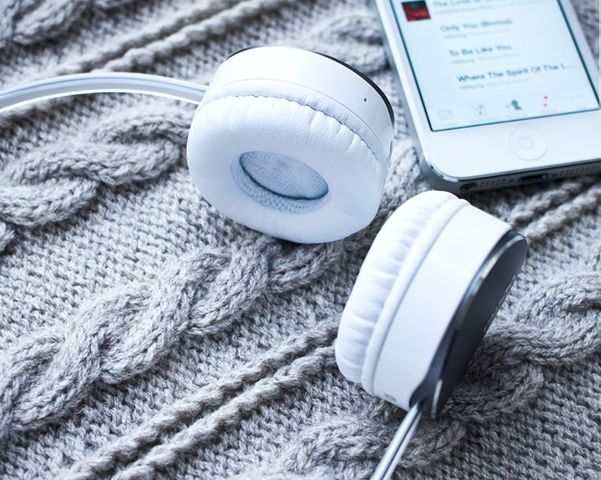 I must say for the comfort. Sit S500 directly at great risk to fall (at least I). To the ears is not tight fitting, insulation is not provided. If you like to listen to music while jogging or other exercise, it is likely to run into the same problem – headphones while active movements just fly. In general, if I took them myself, it is only for use in the home. Well, because of the penetration of noise they are not too comfortable for listening to your favorite music in public transport.
The pads / ear cushions. Mild, pleasant, white "skin", thin mesh top speakers.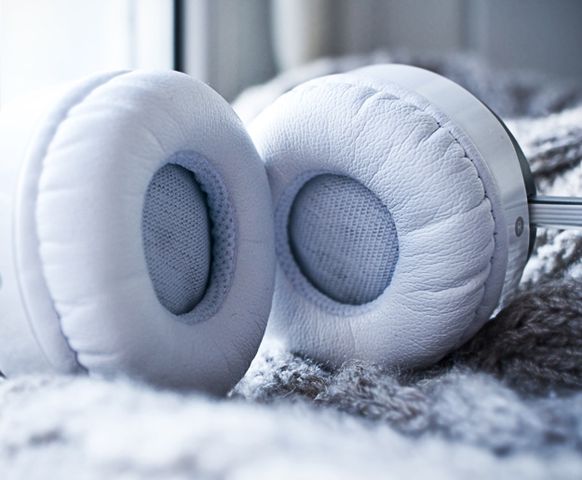 The choice of a few color variations S500: pink, blue, green, white, black, and gray. I got (oh joy!) Last, silvery-gray. Overall, for the appearance plyusuem. Worthy look, the assembly is good.
If the design is quite decent, as used herein, the materials do not deserve praise. Very byudzhetnenko: simple plastic that risk is very easy to wear, poor paint coating of metal elements – is overwritten, and the "skin" is also, most likely, not long-lived.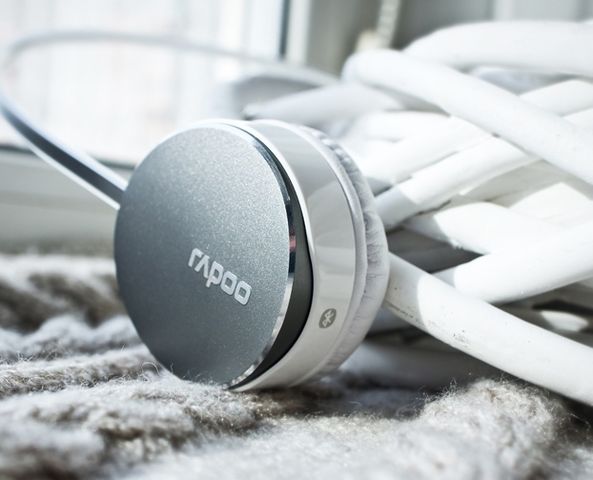 All of the control interface, Micro USB, microphone and LED status indicator located on the left ear. This is convenient. For on / off, taking a call / end call, song playback / stop corresponds to one key. You get used to this quickly. Another two separate keys are used to adjust the volume.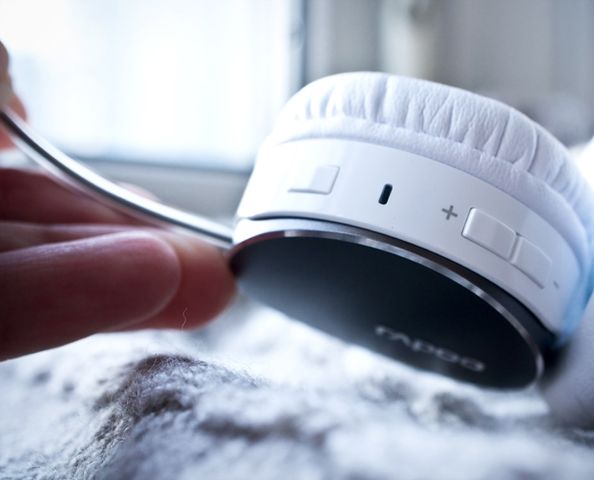 Naushniki Rapoo S500 rabotayut in two rezhimah: besprovodnom and provodnom. The declared autonomy – up to 15 hours, I turned around 12-13.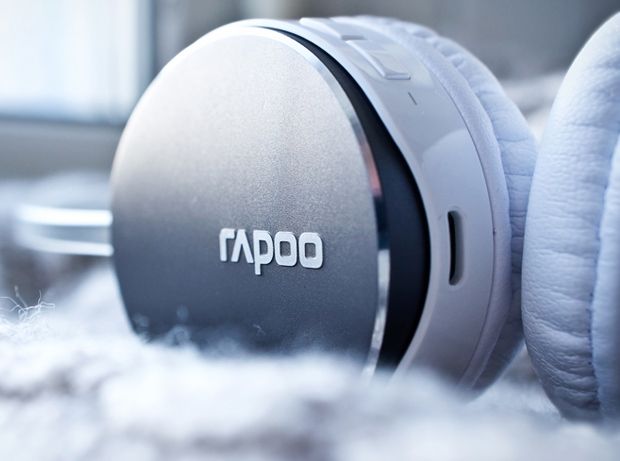 S500 mogut rabotat neskolkimi with Bluetooth-source at the same time (for example, a PC and a smartphone / tablet), lovko switching between them. Such a function is called Multipoint. Bluetooth works flawlessly, it even surprised and pleased.
There vozmozhnost podklyuchat naushniki kabelem to PC sluchayah razryadki. Connecting to a PC via USB and turns into a full-S500 headset for the company. In addition, if you receive a call on the phone, Rapoo S500 will enable him to respond.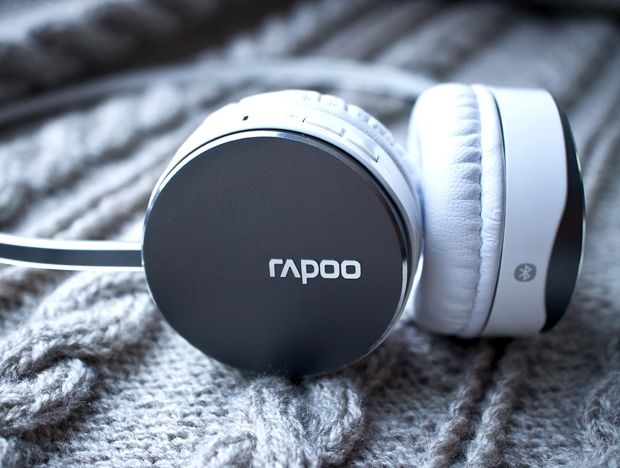 Finally, sound. Hm-mm, the same average as the price, unfortunately. Do not complete HS, but not hurricane of delight and admiration. As already noted, it is very sad for insulation because it does not feel the lack of full-sounding. Also limp bass, they are very lacking. The overall sound is flat, not tight, not swing somehow, get high … I would not have taken such a pure use Skype on your PC. Although for such purposes can be purchased something cheaper.
Read another very interesting article about alternative energy of the Sun, water and air.