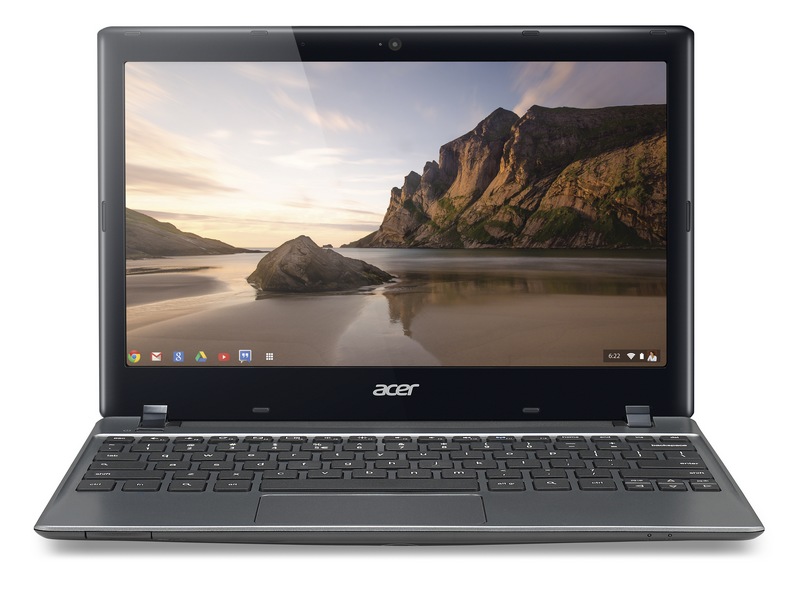 The Taiwanese company Acer has updated its processor in the 11.6-inch mini Chromebooks C7, setting it instead of the 32 nm dual-core Celeron 847 @ 1,1 GHz newer 22nm Celeron 1007U clocked at 1.5 GHz. Increased productivity and graphics core – its frequency above 200 MHz. In this teplopaket remained unchanged.
The results, which receives Chromebook C7 in the test package Passmark, increased from 985 points to 1379. Chromebooks can now play videos from YouTube in Full HD without jerks and works better with multiple tabs open in the browser.
Other variables held constant: 2 or 4 GB of RAM, a 320GB hard drive or 16GB SSD, a screen with a resolution of 1366×768 pixels, a battery of 4 or 6 cells. The housing is not undergone modifications: it is made of gray plastic, has a thickness of 28 mm and island-type keyboard.
The computer was shown at IFA 2013. A computer system will not increase as the price of a new chip Intel Celeron 1007U is $ 86, and the old at the time – $ 134. Those who wish to purchase a new Acer Chromebook C7 in Europe will have to pay for it for 250 euros.
Read another very interesting article about alternative energy of the Sun, water and air.